You are here
Margaret Reilly
Academic Director, Nursing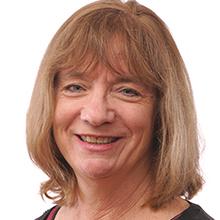 Contact
Office Address:
101 West 31st Street, Room 712
New York, NY 10001
Mailing Address:
119 West 31st Street, 10th floor
New York, NY 10001
Phone: (212) 652-2066
Fax: (646) 344-7269
Dr. Margaret Reilly DNS, APRN, CNE Jonas Scholar is Professor and Academic Director of the Nursing Program at the CUNY School of Professional Studies Nursing Program, the first fully online nursing program in CUNY. Prior to this appointment in 2013, she was on the faculty at Queensborough Community College for 15 years. While there she was part of the Task Force that developed the Dual/Joint AAS-BS Degree program with Queensborough Community College and Hunter College.  She has a BS in Nursing from Long Island University, an MS in Community Health Nursing from Hunter College, and a Doctorate in Nursing Science from the CUNY Graduate School.
She completed both the Pediatric and Adult Nurse Practitioner Programs at Hunter College and was selected to be a Jonas Scholar while at the Graduate Center. Her research focused on associate's degree nurse graduates and factors that affected their motivation to return to school. Dr. Reilly is a NLN Certified Nurse Educator (CNE) and served on the CNE Commission. She was a 2010 NLN Health Information Technology Scholar (HITS) in which she was part of a national team of nursing faculty working to integrate technology into the nursing curriculum. She serves as the co-chair of the CUNY Nursing Discipline Council, representing the leadership of the 14 schools of nursing in CUNY. Her research includes nursing workforce issues, faculty development, mentoring, and curricular integration of Technology and Simulation. She has published and presented her work regionally as well as nationally.
Degrees:
DNS, Nursing Science, CUNY Graduate School
MS, Community Health Nursing, Hunter College
BS, Nursing, Long Island University