You are here
Register to Vote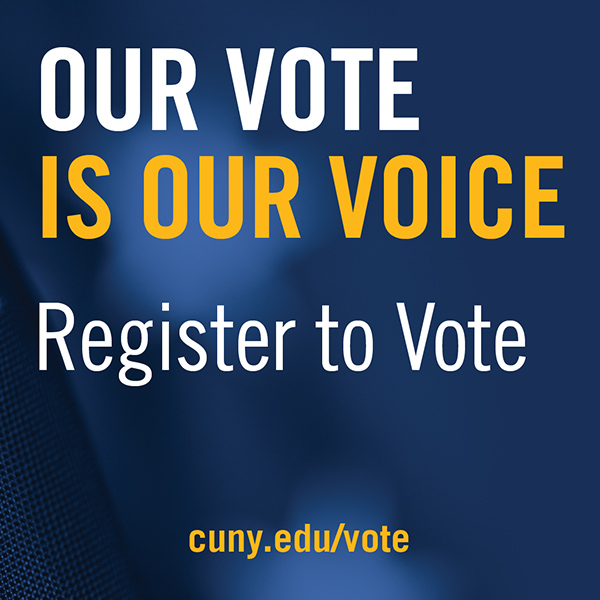 // Check if we have a right sidebar. ?>
CUNY VOTES is a comprehensive, non-partisan initiative whose mission is to promote student voter registration, voter participation and voter awareness through campus based activities, external partnerships and University-wide campaigns.
Students can register to vote on CUNYfirst.
Deadline to Register: April 3
Early Voting: April 18-26
Presidential Primary: April 28
November 3, 2020 is the national general election day.
Voter registration information and application forms are also available at the website for the State Board of Elections of the State of New York at http://www.elections.ny.gov.