You are here
Health Services Administration Organization
Mission
The Health Services Administration Organization (HSA) will provide members with opportunities for career success by expanding innovative ideas and develop strategic leaders in the advancement of the healthcare system.
HSA Organization Core Values
Integrity
Innovative
Results Oriented
Ethical
Accountable
Excellence
The focus of the HSA Organization is to provide educational and networking opportunities to aspiring students who desire to explore issues in leadership and advancement of the healthcare system.
HSA Organization Leadership
President: Sara Felix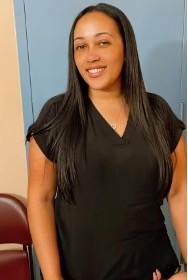 I am currently pursuing my Bachelor's degree in Health Services Administration. I have 15 years of Healthcare experience, including an Associate in Liberal Arts, Medical Assistant certification, and a Community Health Worker certification. My hobbies include being a Mom to my wonderful teenage son, vacations, dancing, reading, dinners, and overall relaxing and enjoying life.
Vice President: Tracey-Ann Jordan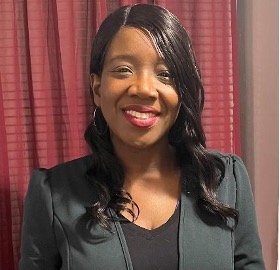 Hello everyone, my name is Tracey-Ann Jordan. My major is in Health Service Administration at CUNY SPS. I began working as a Medical Clinical Associate at Mt Sinai Hospital in 2016 and was promoted to the Lead Medical Clinical Associate 3 years later. I am currently being promoted again to Practice Supervisor. I am also an active member of my church, involved in the food pantry, directing the choir, and acting administrator. I recently completed the Emerging Leaders Program at Mt Sinai and am looking forward to completing my Bachelor's degree and then continuing to obtain my Master's at CUNY SPS. I love to spend time with my family, read and dance.
Treasurer: Felicia Nebenzahl
I am in the Bachelor of Science in Health Services Administration program. I work as a Lead Administrative Support Coordinator for the Northwell Health Orthopedics and Rehabilitation service line. I have a Certified Coding Specialist (CCS) certification in medical coding. Listening to music is one of my favorite things to do. When I am not working or studying, I love to go to the beach, take walks, and work out on my Peloton. I also love to spend time with my family and friends. I look forward to completing my Bachelor's degree and continuing with a Master's degree in Healthcare Administration.
Social Media Coordinator: Goseema Persaud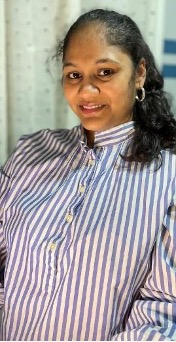 I am a master of science in nursing education student. I have over 9 years of nursing experience. I also am a spirit committee member at work. Some of my hobbies are kickboxing/MMA (high white belt), shopping, reading, chatting, cooking, dancing, nature, and the occasional basking in the sun.
Follow us on Instagram
If you have any questions or wish to join, contact us at HSAClub@sps.cuny.edu.
See some of our past events:
// Check if we have a right sidebar. ?>