You are here
Graduation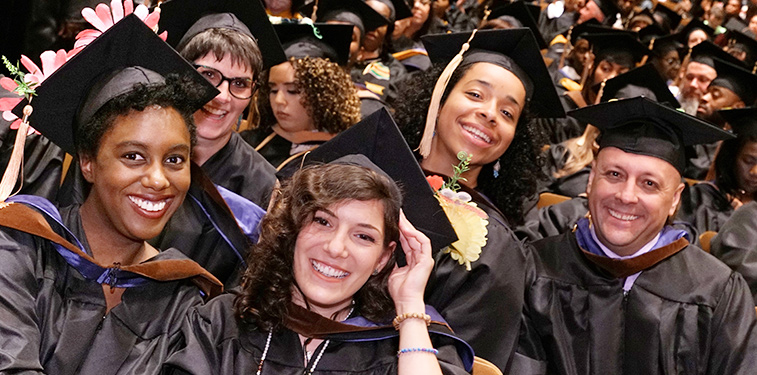 // Check if we have a right sidebar. ?>
2021 COMMENCEMENT
Visit the Commencement site.
The 2021 Commencement ceremony will be held on Wednesday, May 26. As noted by Chancellor Matos-Rodriguez on February 5, all 2021 CUNY Commencement ceremonies will be held virtually. Our faculty, staff, and members of the student association will work together to organize a virtual graduation ceremony to honor this milestone, and we encourage all students to email their ideas, feedback, or questions about the event to commencement@sps.cuny.edu.
All candidates for graduation must be sure to first complete and submit the Application to Graduate form. This step begins the audit process that must be completed before your degree can be issued. If you have questions about your application, please contact at registrar@sps.cuny.edu.
Information on becoming the student speaker, performing the national anthem, ordering caps and gowns, and more can be found at the school's Commencement site.
If you have questions or suggestions about the virtual ceremony, please direct them to commencement@sps.cuny.edu.