You are here
Office of the Dean
// Check if we have a right sidebar. ?>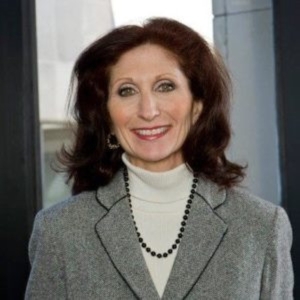 Welcome to the CUNY School of Professional Studies (CUNY SPS), a senior college of the City University of New York, where we offer a broad range of online and on campus degrees and workplace learning programs for working adults. Whether you are looking to finish a bachelor's degree, earn a master's degree, advance in the workplace, or change careers, CUNY SPS will prepare you for success.
We are committed to academic excellence. Our rigorous and top-rated programs, which have earned the School top rankings yearly on U.S. News & World's Report's annual list of the Best Online Bachelor's Programs, ensure that our students develop the critical thinking skills and gain the necessary training to thrive in any future career.
As CUNY's leader in online education for the past two decades, we are also committed to accessibility. Our online offerings are designed to be flexible and customizable so that students may balance their work and family responsibilities with their educational goals.
We are also committed to innovation in all forms. Our programs stand at the forefront of rapidly changing and academic and professional fields, and our faculty are recognized as both leaders in their fields and as 21st-century professionals renowned for their expertise in online teaching.
Through this spirit and vision, CUNY SPS has emerged as an incubator for student talent and success. With the help of our dedicated faculty and staff, students are given the time, resources, and support needed to explore their own passions, learn new ideas, and discover their capabilities.
I encourage you to explore our website to learn more about the School's programs and the many talented people you will join when you become a member of the CUNY SPS community.
Congratulations on taking the first step towards a future full of possibilities!
Dr. Lisa R. Braverman
Dean, CUNY School of Professional Studies
dean@sps.cuny.edu