Leadership Conference
// Check if we have a right sidebar. ?>
What are the Goals of Social Justice?
The CUNY SPS Student Association and Urban Male Scholars (Black Male Initiative) program hosted the annual Student Leadership Conference on Tuesday, April 5, 2022, through Friday, April 8, 2022. This year's conference theme was focused on the following question, "What are the Goals of Social Justice?" The speakers were a mix of staff, students, and honored guests who delved deep into what this question means to them and their academic area of expertise. Feel free to watch each session by simply clicking on the links below and enjoy the great discussions.
If you have any questions or want any additional information, please contact Parshotam Lal.
Spring 2022 Student Leadership Conference Speakers
Tiffany Mathias, BA in Human Relations: My Journey into Social Justice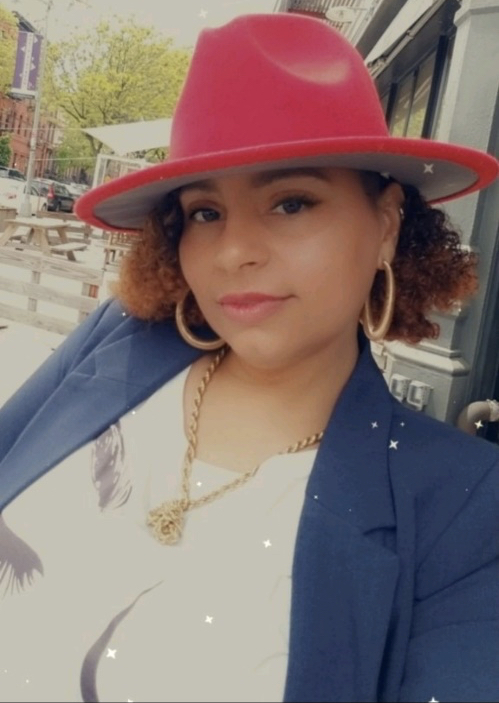 Tiffany Mathias dives deep into her experience as a minority woman fighting against stereotypes while juggling multiple hats of being a mother, a student, and recently becoming a founder of The Phoenix Center for Youth Development, which serves to support underprivileged youth/self-development.
Tiffany Fosmire-Mathias is an indie author, entrepreneur and youth advocate. She's a native New Yorker raising her blended family in Brooklyn. After many years of lending her passion and expertise to corporate America, she has stepped out into her own lane. Currently building her own brand and running The Phoenix Center for Youth Development where provides educational and life skills support to the underserved youth of her community. Currently she is pursuing a bachelor's degree in Human Relations at CUNY School of Professional Studies.
Dr. Vanessa K. Valdés, Interim Dean of the Macaulay Honors College: "Blackness in Latin America"
This discussion was led by Dr. Vanessa K. Valdés and the students from the CUNY SPS Black Student Union. Dr. Vanessa K. Valdés is the Interim Dean of the Macaulay Honors College at CUNY for the 2021 - 2022 academic year. Her latest book, Racialized Visions: Haiti and the Hispanic Caribbean (2020), is an edited collection that re-centers Haiti in the disciplines of the Caribbean, and more broadly, Latin American Studies.
Dr. Vanessa K. Valdés is the former director of the Black Studies Program at The City College of New York-CUNY. A graduate of Yale and Vanderbilt Universities, and a Professor of Spanish and Portuguese, her research interests focus on the cultural production of Black peoples throughout the Americas: The United States and Latin America, including Brazil, and the Caribbean. She is the editor of The Future Is Now: A New Look at African Diaspora Studies (2012) and Let Spirit Speak! Cultural Journeys through the African Diaspora (2012). She is the author of Oshun's Daughters: The Search for Womanhood in the Americas (2014) and Diasporic Blackness: The Life and Times of Arturo Alfonso Schomburg (2017). Her latest book, Racialized Visions: Haiti and the Hispanic Caribbean (2020) is an edited collection that re-centers Haiti in the disciplines of Caribbean, and more broadly, Latin American Studies.
Rhea Lafleur, MA in Disability Studies: What is the Goal of Social Justice for the Mentally ill?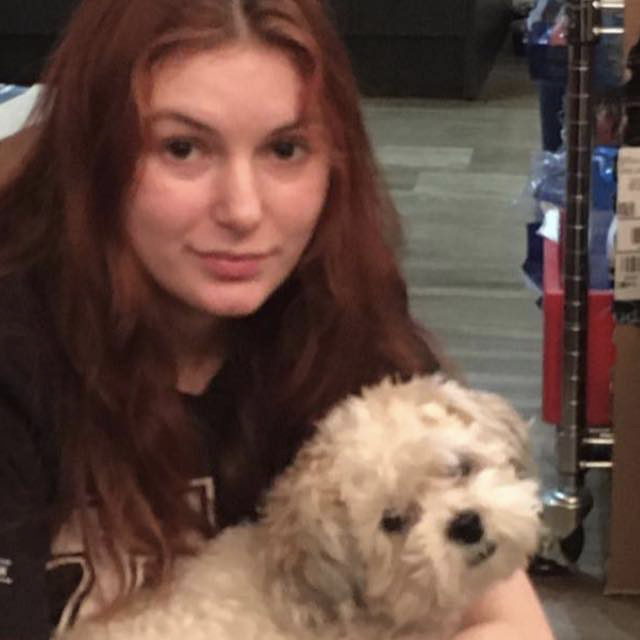 Those with mental illness often have their rights restricted, seemingly out of necessity. This presentation will explore what social justice looks like from the perspective of someone with a mental illness, covering topics such as Kendra's Law and the Mad Pride movement.
Rhea LaFleur holds a BA in Sociology from Columbia and considers her passion to be helping others navigate their mental illnesses. Her dog, Kiwi, is the center of her life. She paints, sings, and enjoys good food.
Latinx Student Union: What are the Social Inequalities in the Latin Community?
The CUNY SPS Latinx Student Union organization lead an open and safe-space discussion on how social injustices impact our everyday lives. The event focused on examples of social injustice within the Latin community and include ways we can overcome them as a community. According to the American Psychological Associate, 50% of Latino patients do not return after their first therapy session. We believe the only way to have fair representation is by fueling knowledge and creating a safe place for ourselves and others. Every step counts towards making a change and making our communication and organization equitable to all.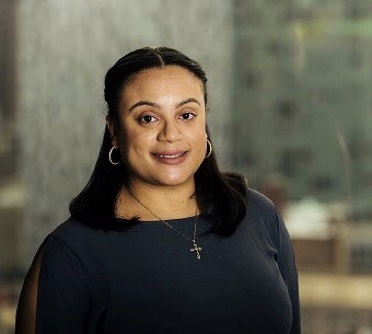 Theresa Ortiz is the Associate Director of Scholarships for CUNY SPS. She joined the CUNY SPS community in July 2018. She holds a BS in business administration from the University of Central Florida, and an MPA from Baruch College. Previously, Theresa worked for CUNY Central Office of Human Resources Management (OHRM), where she served as administrative coordinator to the director of payroll and deputy director of human resources operations for three years. Theresa's passion for higher education stems from her time working as a student facilitator for team building and student development events at the University of Central Florida. Prior to switching her career to higher education, she worked for private finance companies, such as Wolfe Research LLC, and Adams Wealth Management. Her achievements include being a member in Pi Alpha - National Honor Society for Public Affairs and Public Administration, completion of the OHRM Skills Achieved for Growth and Engagement leadership program, and she received a certificate for PeopleSoft 8.54 Query training. Theresa is an active member of the CUNY Scholarship Council, and a voting member for the CUNY SPS 2021 - 2022 Governing Council.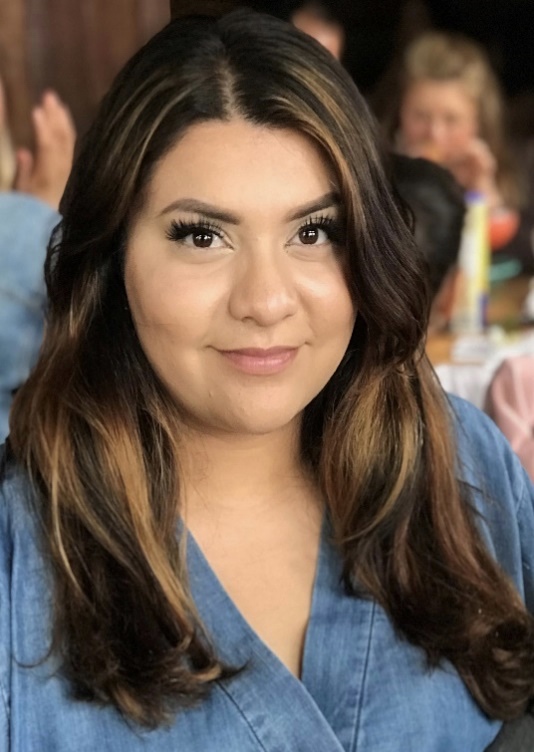 Lisseth Fortiz currently serves CUNY SPS as the Bursar Coordinator. She is also a student at CUNY Brooklyn College where she is set to obtain her Master's in Business Administration in Fall 2022. She began her career at CUNY SPS as a part time Admissions Assistant where she worked with prospective students that were enthusiastic to join SPS. She than began her role as a full-time Bursar Coordinator in 2017. She's worked in creating the prior payment plan for students with outstanding balances as well as participated in Governing Council from 2021-2022. She is also assisting in launching the start of the Latin Student Union Association. Lisseth also works with Brooklyn Community Fridges which is a community organization created to serve those in need of food. Her hospitality and givenness stems from a childhood of serving her local church from the age of 5 through the church choir, fundraisers, food distribution, and clean up.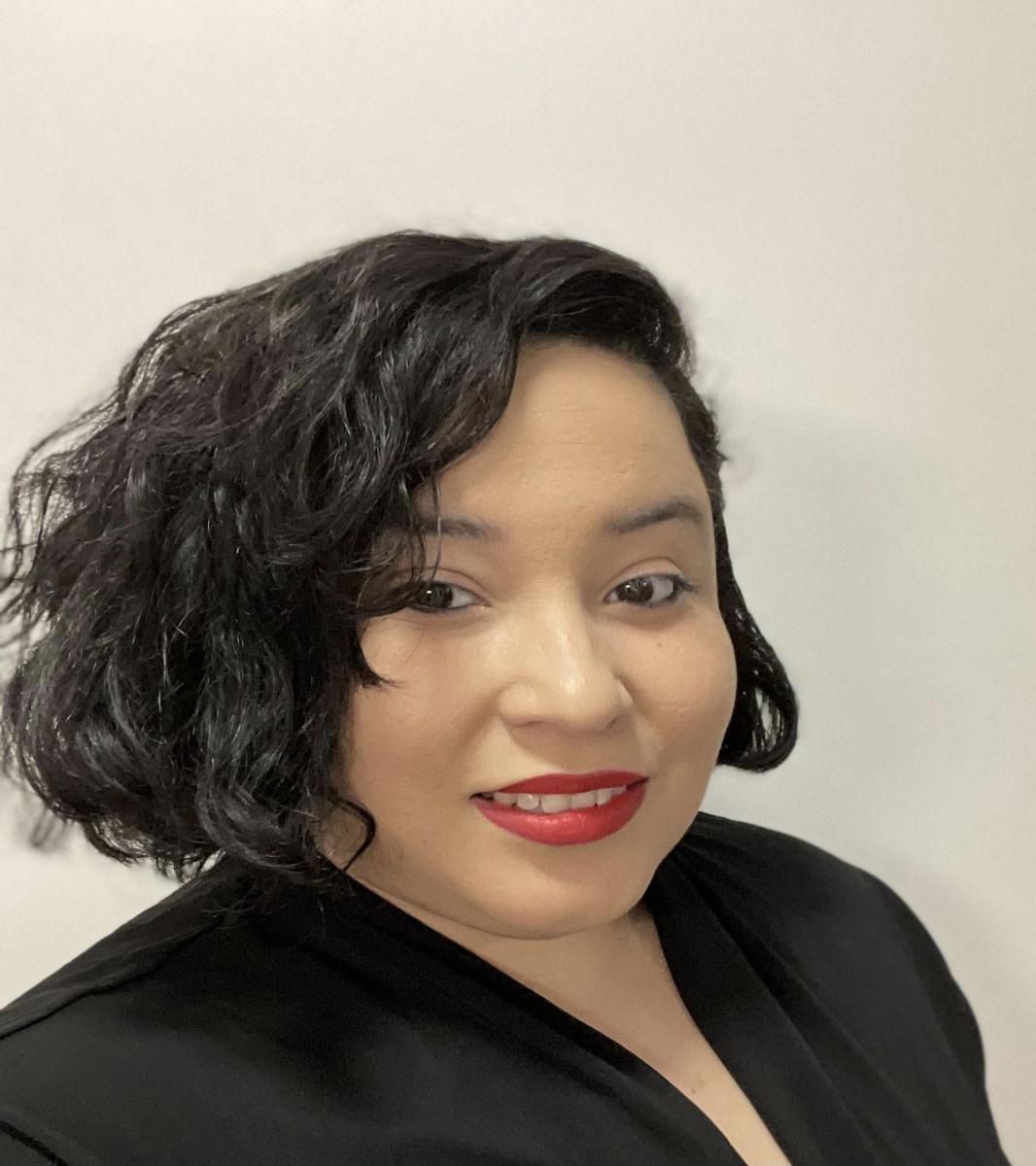 Kristie Acosta-Reyes is a 5th generation native New Yorker that comes from a diverse predominantly Puerto Rican-Latinx family. She grew up in the Lower East Side of Manhattan and East Harlem which she credits for molding her into who she is today. She is currently a student in her last semester at CUNY SPS and is obtaining her BA in Communications and Media. She plans on pursuing her Law Degree after graduation to pursue her passion for fighting for the rights of those whose voices are often silenced. Kristie has worked for various non-profit organizations in Workforce Development, Education, and non-profit management. She has helped clients obtain jobs and educational pursuits through training, and workshops. She has also helped manage departments through major projects, and successful end-of-year goals. Once she obtains her Law Degree in order to help the Latinx community in the various areas of law she feels there is a strong lack of representation.
Disability and Access Coalition: Creating an Inclusive Space for Disabled Students: A Discussion with Student Leaders
This panel featured three disabled student leaders from the CUNY SPS Disability and Access Coalition in discussion about how to create inclusive spaces for students with disabilities. Disabled students have some of the lowest college retention rates, with nearly 60% dropping out before graduation. Disabled students report higher levels of loneliness and isolation and experience more hostility from professors than their nondisabled peers. Studies show that an inclusive community that fosters a sense of belonging is vital to disabled students' success. Jamie Lerner-Brecher, Chair of the Disability and Access Coalition, Leonard Blades, Executive Vice Chair of the CUNY Coalition for Students with Disabilities, and Amanda Ramkishun will discuss how they have created inclusive and welcoming spaces for disabled students, even when members have conflicting access needs.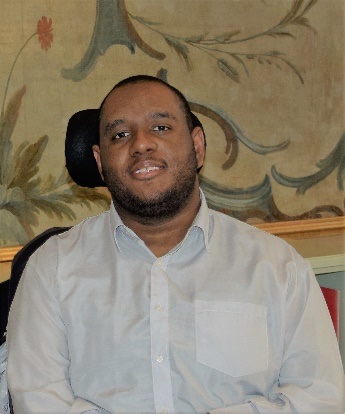 Leonard Blades is a CUNY alumnus of Brooklyn College with a BA in Psychology and a recent graduate of the CUNY School of Professional Studies (CUNY SPS) with his Master's Degree in Disability Services in Higher Education.
As a graduate student at the CUNY School of Professional Studies (SPS), he was elected to serve four consecutive terms on Student Association, founded the SPS Abilities and Resources Committee (now known as Disability and Access Coalition) that serves and represents the SPS disability community. In addition, he has served consecutive terms as both the Chairman for the CUNY Coalition for Students with Disabilities (CCSD), the university wide-group that represents the more than 11,000 students with disabilities in CUNY and as the Vice Chair of Disability Affairs for CUNY's University Student Senate (USS), the student body that represents CUNY's more than 500,000 students.
Today, Leonard serves as the CUNY LEADS Plus Advisor at Queensborough Community College within their Services for Students with Disabilities (SSD) Office working with neurodiverse students in providing services to support their academic success and to prep them for career readiness. He is also a returning student to SPS pursuing the advance certificate in disability studies. His motto in life is that while you may encounter defeat, you should never truly feel defeated.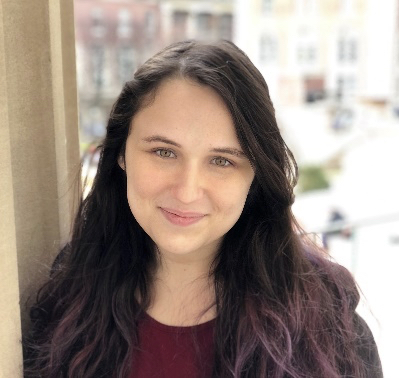 Jamie Lerner-Brecher is a 27-year-old disability studies scholar. She graduated summa cum laude from Columbia University in 2019 with a BA in American Studies. She is currently getting her master's in disability studies at the CUNY School of Professional Studies (SPS), with a graduation date of May 2022.
Jamie is the chair of the Disability and Access Coalition at CUNY SPS. She is a graduate representative on CUNY's University Student Senate. She serves as co-chair of the Disabilities and Mental Health Committee and vice-chair of the Academic Affairs Committee. She also sits on the CUNY Board of Trustees' Academic Policy, Programs, and Research Committee.
Before attending CUNY SPS, Jamie worked for Reacting to the Past, specializing in innovative student-centered college pedagogy. She helped organize over 20 conferences where hundreds of professors learned Reacting to the Past's pedagogy. With Professor Mark Carnes, the founder of Reacting to the Past, Jamie works as the lead author on a forthcoming book about mathematics in 17th century England.
Jamie identifies as disabled, having been diagnosed with multiple chronic illnesses as an adult.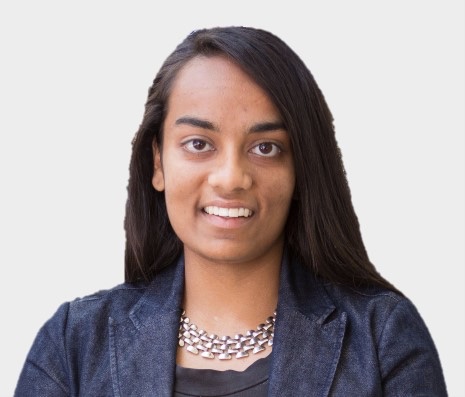 Amanda Ramkishun is in her last semester in the Master of science in disability services in higher education program at CUNY. She is a student with multiple intersecting identities as a woman, person of color, and person with invisible disability. For 5 years she has worked in accessibility services in higher education and now serves as a Volunteer Engagement Coordinator at a non-profit which focuses on supporting individuals with disabilities. She has lived experience being a caregiver to her father who has a physical disability and is a major an advocate for disability justice, accessibility, and creating an inclusive world.
Michael Gilbert, CUNY SPS Black Male Initiative Coordinator: Social Justice Then and Now…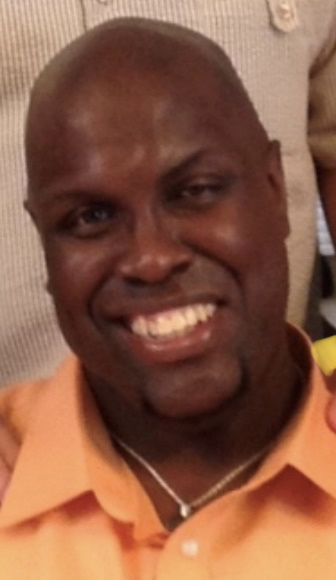 Michael Gilbert engages with conference participants regarding an abbreviated historic overview of social justice movements across college campuses generations ago to date. It is his hope that students are enthusiastically "tuned in" and depart this conversation with an understanding with respect to progress made, there are still societal concerns they should feel empowered to actively address.
Michael Gilbert is the Program Coordinator for the Urban Male Scholars (Black Male Initiative) at CUNY School of Professional Studies. Michael attended Hobart College, where his desire to become a higher education administrator was initiated due to his extensive involvement with student activities. He then graduated from The New School, earning his Bachelor of Arts degree in Liberal Studies. Currently, Michael is a Master of Arts candidate in Higher Education Administration at SUNY Stony Brook. A Bronx native, to quote martial artist Bruce Lee… Michael believes that "ideas are the beginning of all achievement."
Keynote Speaker Address: Dr. Jonathan Quash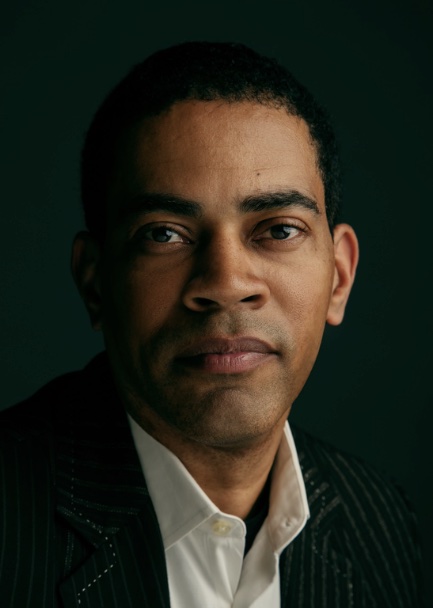 Dr. Jonathan Quash is the Interim University Director for the CUNY Black Male Initiative. Dr. Quash previously served as the York College Male Initiative Program & Special Programs director from 2004 to 2021. Dr. Quash has sought to expand opportunities for students of underrepresented populations by creating original programming and constantly striving to find new ways to achieve student success.