You are here
Disability and Access Coalition
// Check if we have a right sidebar. ?>
Mission Statement
The Disability and Access Coalition is a subcommittee of the CUNY School of Professional Studies (CUNY SPS) Student Association. Our mission is to raise awareness around disability issues, build and maintain a campus that celebrates, advocates for, and ensures inclusiveness, and foster collaboration between students with disabilities and those who are allies. We provide programming and events in an effort to establish a supportive community where folks are empowered and affirmed in their intersectional identities.
Please reach out with any questions, ideas, or interest in joining the Committee at DAC@sps.cuny.edu.
Fall 2022 - Spring 2023 Executive Board
Co-Chair: Kaci Conley (PSY-MA)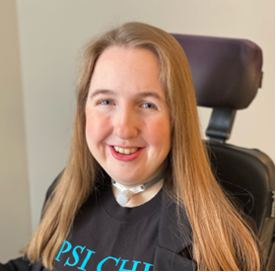 Kaci Conley (she/her) is pursuing her Master of Arts in Psychology at CUNY School of Professional Studies. She holds a Bachelor of Arts in Psychology and Organizational Leadership with a concentration in Industrial and Organizational Psychology from Maryville University of St. Louis. She is excited to serve as Co-Chair of the Disability and Access Coalition. Kaci is passionate about disability advocacy and psychological research. Through her research, she hopes to affect positive change for the disability community. Kaci's published research, "Reducing Ableism and the Social Exclusion of People With Disabilities: Positive Impacts of Openness and Education," is available to read in Psi Chi Journal of Psychological Research's Spring 2022 issue. Kaci also serves as Vice President of Psychology Organization and is part of Student Association.
Co-Chair: Carly Riegger (DSAB-MA)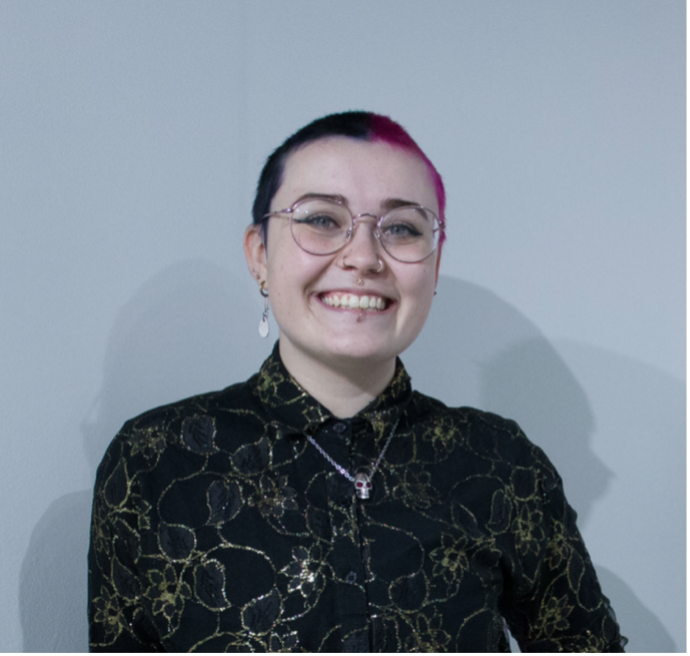 Carly Riegger (they/them) is a disabled artist and activist from Michigan. They use ceramics as a means to communicate disability and illness. Carly is currently pursuing a MA in Disability Studies to push concepts of disability within their artwork. At CUNY, Carly is a member and Co-Chair of the Disability and Access Coalition (DAC). Both Carly's artwork and career goals involve disability inclusion and rights since they have had many negative experiences in the world of art. They are working to expand how the ceramics community works with artists with disabilities.
Vice-Chair of Media & Marketing: Maxwell Grant (DSAB-BA)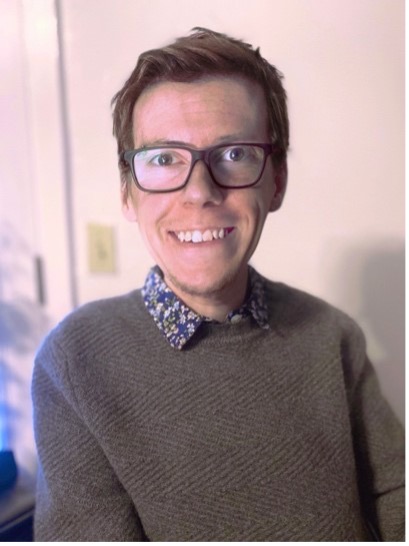 Maxwell Donahue Grant (he/him) is pursuing his Bachelor of Arts in Disability Studies with a concentration in Mental and Behavioral Health. As an autistic wheelchair user, disability is an integral part of Max's identity. He is passionate about disability rights and advocacy, and he plans to attend law school following his graduation. In the meantime, he serves as Vice-Chair of Media and Marketing for the Disability and Access Coalition, and he is also a member of Delta Alpha Pi Honor Society.
Vice-Chair of Accessibility: Marlee Koenigsberg (APTH-MA)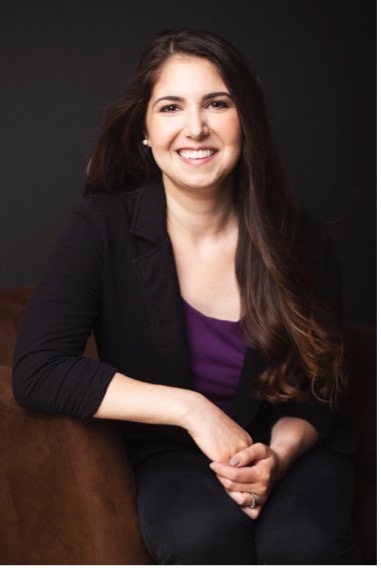 Marlee Koenigsberg (she/her) is a theatre director and teaching artist in the New York City area. She is currently pursuing her Master of Arts in Applied Theatre at CUNY School of Professional Studies. In her work, Marlee has collaborated with a myriad of organizations such as New York Deaf Theatre, Underground Skills Exchange, Roundabout Theatre Company, and The Shadow Box Theatre. Marlee is passionate about access and inclusion in the arts, as it is part of her mission to help create accessible theatre that centers disability and dismantles ableism. Marlee is excited to be a part of the Disability Access Coalition (DAC) as this year's Vice Chair of Accessibility. Marlee earned her B.F.A. from Adelphi University in Acting/Theatre Arts. When she is not in the classroom or making theatre, Marlee enjoys journaling, cooking with her spouse, and time spent with their two sweet cats. See more of Marlee's work on her website.
Club Advisor: Christopher Leydon
The Disability and Access Coalition hosts multiple events each year and has had success transitioning into the virtual world. The Committee typically hosts events during October (National Disability Employment Awareness Month), April (CUNY Disability Awareness Month), and July (Disability Pride Month).
Check out some of our past events: