Joseph S. Murphy Institute at CUNY SPS Accepting Applications for National Scholarship Program Promoting Diversity and Excellence in Union Leadership and Labor Studies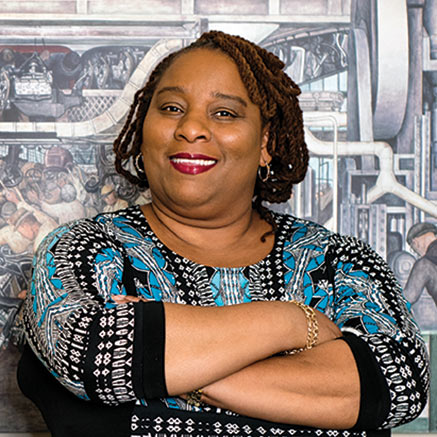 NEW YORK, New York, January 8, 2016 – The Joseph S. Murphy Institute at the CUNY School of Professional Studies (CUNY SPS) is pleased to announce that applications are now being accepted for the 2016-17 Joseph S. Murphy Scholarship for Diversity in Labor. The Scholarship program was created to address the need for racial and gender diversity in union leadership and labor scholarship. It is named in honor of the late Joseph S. Murphy, a former CUNY Chancellor who was a tireless advocate for workers' rights and working people.
Scholarship recipients receive up to $30,000 for graduate studies or up to $20,000 for undergraduate studies. Qualified students are invited to apply by the April 15, 2016 deadline.
"We are honored to present these scholarships to students from under-represented communities who wish to pursue careers in unions or at universities in labor-related fields of study," said Murphy Institute Director Gregory Mantsios. "Our goal is to help prepare the next generation of union leaders, advocates, and labor scholars, and to do everything we can to ensure that the new leadership adequately reflects the diversity of the U.S. labor force."
Stacey Payton, a current student in the MA in Labor Studies degree program at CUNY SPS's Murphy Institute and a director of the Freedom of Information Law unit at the state Office of Rent Administration in Queens, NY, is a graduate recipient of the 2015-16 Scholarship. "Murphy gives me a sense of who I am and shows me what I am made of," said Payton. "At Murphy there are no wrong answers; they teach you how to ask the right questions. The professors at Murphy give me the courage I need to take on a leadership role."
The Joseph S. Murphy Institute was established in collaboration with New York City labor unions in 1984 at Queens College. With a faculty that includes renowned social scientists and labor practitioners, the Institute is nationally recognized for exceptional undergraduate and graduate education in the fields of Labor Studies and Urban Studies.
For more information regarding the scholarship and application process, contact scholarship coordinator Janet Leslie, 212-642-2083, janet.leslie@cuny.edu.