You are here
Zeita-Marion Lobley
Director of Student Services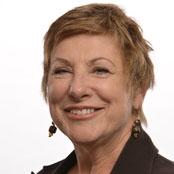 Contact
119 W. 31st St., 4th Fl.
New York, NY 10001
Phone: (646) 664-8615
Fax: (646) 664-8728
Zeita-Marion ("Z") Lobley, Director of Student Services, graduated from The City University of New York with both a B.A. and M.A. in English literature, and pursued her doctoral degree at Teachers College, Columbia University.  She has been a college administrator for most of her career, first working at the New School for Social Research, then beginning her 21 years at Columbia University  in central administration, capping her career there as the dean of academic services and counseling in the Columbia University School of Law. 
She returned to CUNY to help launch the Online Baccalaureate program at CUNY SPS in 2006. Through the early years of the Online Baccalaureate program, she advised students about developing their senior research projects.
In the Spring 2011 semester, Z. returned to teaching after many years; her first adventure in the online classroom was with a small group of students developing their senior research projects on the topic of creating an optimal design for an online degree.  She enjoyed the experience and learned a great deal about online teaching, proving, once more, that you can only really know what you really do.