Professional Education and Workplace Learning
The CUNY SPS Office of Professional Education and Workplace Learning (PEWL) administers certificate programs and courses and creates customized workplace learning programs to help people advance their careers and help organizations improve their effectiveness.
"With the ever-changing landscape of employer needs, PEWL seeks to partner with employers to help identify needs and gaps across their workforce and, more importantly, create and deliver highly engaging and customized learning programs that best support the employee and employer through change," says Amy Perez, PEWL executive director.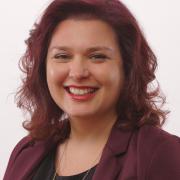 A Spotlight on Our Work
Energy Management Institute
Launched in 2009 by the Department of City-wide Administrative Services' Division of Energy Management, the Energy Management Institute (EMI) was designed to create a community of skilled energy management professionals across agencies who could contribute to meeting the city's ambitious energy and emissions reduction goals. Through EMI, the Division of Energy Management provides city staff with instruction in energy management best practices so that they can help create a culture of energy efficiency at their agencies and implement operational improvements, energy efficiency retrofits and clean energy projects across the city's portfolio.
FIN (Financial Independence Now)
Helping New Yorkers in shelters to strengthen their financial literacy skills was identified as a top priority following Mayor Bill de Blasio's 90-day review of homeless services in the spring of 2016. The New York City Department of Homeless Services (DHS) began working with CUNY SPS in January 2018 to develop an adult financial literacy learning program for its shelter case managers, along with an abbreviated version of the course for shelter directors. PEWL engaged The Financial Clinic, a national nonprofit that could provide direct knowledge of and hands-on experience with financial coaching since they staff several of the City of New York's Financial Empowerment Centers across the five boroughs. Together, they developed a two-day course to train shelter case managers on how to provide basic financial coaching to shelter clients. Since November 2019 and continuing into the next two to three years, PEWL will begin offering the DHS FIN course to staff from more than 80 Families with Children shelters, as well as 45 General and Special Population shelters.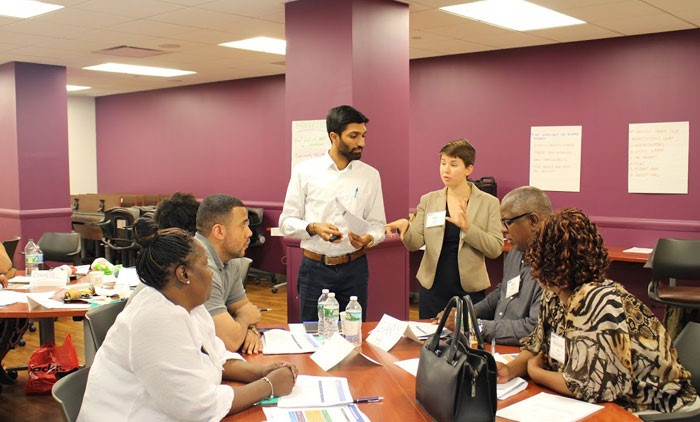 Department of Correction
In January 2019, the New York City Department of Correction (DOC) and PEWL launched a partnership to support the development of an overall organizational training strategy focused on best practices and innovative delivery methods. PEWL worked with DOC experts to design On The Job Training (OJT) and simulations for new DOC recruits and supervisors. These programs provide employees new to their position the opportunities to practice critical skills in a realistic simulated work setting or under a controlled and supervised work environment so they will be able to perform work-related tasks in a safe, productive and professional manner.
For more information:
Amy Perez
Executive Director, Office of Professional Education and Workplace Learning
amy.perez@cuny.edu
// Check if we have a right sidebar. ?>