You are here
Pamela Brier
Member, CUNY SPS Foundation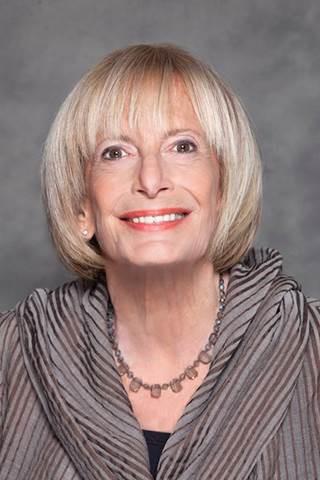 Pamela Brier's career in public service and hospital administration spans four decades, five mayors, and dozens of successes addressing big public health challenges in America's largest city. While serving at NYC Health & Hospitals Corp for twenty years, she was privileged to run Jacobi and Bellevue medical centers, followed by twenty years overseeing Maimonides Medical Center. During her tenure, Maimonides grew from a $500 million community hospital to a billion-dollar tertiary hub that was recognized nationally for innovations in healthcare delivery and outstanding clinical outcomes, making it the premier hospital in Brooklyn. With support from the state and an innovation award from the Centers for Medicare and Medicaid, she developed a borough-wide collaborative care model to coordinate the care of people with multiple chronic illnesses. 
After her retirement, Brier has focused on opportunities to align health and mental health programs with other non-medical community social services, allowing her to explore her abiding interest in workforce development. Starting in 2016, she has been a Senior Advisor to the President of Hunter College and the New York City Department of Health and Mental Hygiene. In this role, she oversees and guides the development of a new mental health program, The Mental Health Service Corps, part of the City's First Lady's mental health program, ThriveNYC. Also since 2016, Brier has served as a visiting senior fellow to the New York Academy of Medicine, exploring ways to link together new programs that improve the care coordination for people with serious mental and other chronic diseases. More recently, Brier is an interim consultant to NYC Health & Hospital Corp, where she works to create partnerships between some of their public hospitals and programs at various CUNY colleges focused on nursing and allied health professions.
Overall, Brier's interests are grounded in her belief that it takes more than medicine to make people healthy. High-functioning, effective organizations happen only when people are respected and trained to work together in teams. Given this, Brier seeks to improve the quality and availability of health services by finding innovative approaches to workforce development, something she's been fortunate enough to focus on throughout her career. At Jacobi she aligned with Bronx Community College to put a nursing school on the Jacobi campus, and at Bellevue she worked with community-based organizations that emphasized workforce development as part of their efforts to serve vulnerable populations.
In Brier's view, the city's healthcare workforce must reflect the diversity of race, ethnicity, and language of the people they care for. Many opportunities exist in the nexus of healthcare and education. It's her plan in the coming years to focus on ways to enhance and expand the healthcare workforce in New York City that matches the needs of its residents.