You are here
Bonnie Oglensky
Professor, Academic Director, Sociology and Human Relations Programs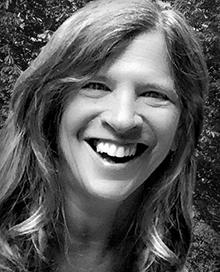 Contact
101 W. 31st St., 7th Fl.
New York, NY 10001
Phone: (646) 344-7274
Bonnie Oglensky, PhD, is a Professor and Academic Director of the Sociology and Human Relations programs. As a sociologist, her interest in the socio-emotional complexities of professional and workplace relationships have led to research and publication of well-received books and monographs including The Part Time Paradox: Time Norms, Professional Life, Family and Gender (co-authored with C.F. Epstein, C. Seron, and R. Saute, Routledge, 1999) and numerous scholarly and popular articles and reviews. Her upcoming book, Ambivalence in Mentorship (Karnac, 2018), takes a close-up look at the intimate ties forged in long term mentoring relationships among professionals in a range of career fields. Prior to working in academia, Dr. Oglensky served on the executive team of Project Liberty—New York City's emergency mental health response to the 9/11 terrorist attacks and was a clinical social worker with battered women, homeless families and school children at one of the oldest settlement houses in the U.S. She is deeply committed to bringing together frameworks—in her research as well in her teaching and curriculum building efforts—for understanding how the psyche and social connect--especially, though not exclusively, in work life.