CUNY SPS BA in Sociology Earns Multiple High Rankings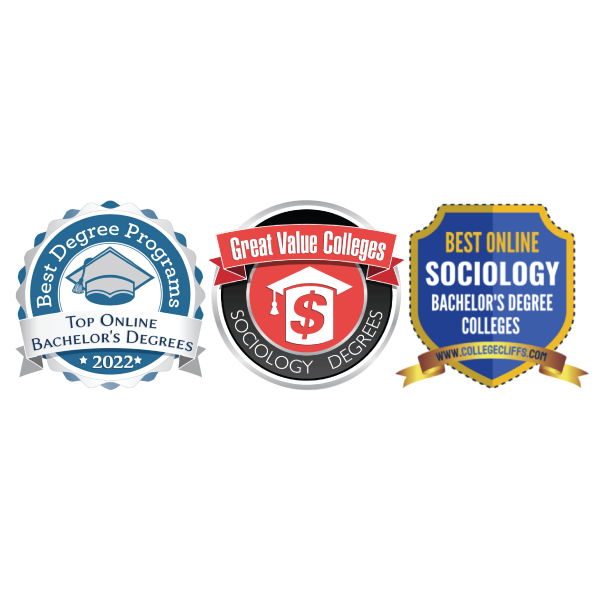 In a sign of growing acclaim, the CUNY School of Professional Studies (CUNY SPS) BA in sociology program has garnered numerous top rankings from several online evaluating organizations.
"We are thrilled to learn of the widespread recognition of our online BA in sociology program. These rankings reaffirm the amazing value of our program which, in addition to being recognized for its first-rate quality, is also one of the most affordable in the nation," said Bonnie Oglensky, academic director for sociology at CUNY SPS. "Our students graduate with rigorous and comprehensive knowledge, skills, and ethical grounding to address challenges posed by our changing and culturally diverse social worlds, promote social justice goals in our communities and at work, and to pursue graduate studies and exciting careers."
Accolades for the sociology BA program include GreatValueColleges.net, which ranked the program #1 on its list of 20 Great Value Online Colleges for a Sociology Degree (Bachelor's). Additionally, CollegeCliffs.com featured the program on its list of the 13 Best Online Sociology Bachelor's Degree Colleges of 2022. In a third assessment, BestDegreePrograms.org placed CUNY SPS #10 on its 30 Best Bachelor's in Sociology Online Degrees ranking. Finally, OnlineBachelorsDegree.com featured the School on their list of the 29 Best Online Schools for Bachelor's in Sociology for 2022, and showcased the program in a video on their website.
Current sociology student Cariahnna Collazo-Cintron shared what she thinks makes the program special. "As someone who has attended three colleges (just for undergrad), I have definitely found my experience at SPS to be the most rewarding. So I am not shocked that this program has ranked as well as it has."
Collazo-Cintron also spoke of how her CUNY SPS education is impacting her career. "I am currently a summer intern at the ACLU and have been offered an extension into the fall. My education in sociology, as well as my minor in HRL (Human Relations), have really helped me excel in my understanding of how we as people move through this world individually and as one."
The experience of recent sociology graduate Tim Baran ('22) perfectly illustrates what makes the highly ranked program so successful. "The rigorous and engaging sociology curriculum whetted my appetite for more and prepared me for graduate school…It instilled a deeper desire—even joy—for lifelong learning," said Baran. "My sociology professors and administrators, some of whom became mentors, were genuinely caring and nurturing and encouraged and advised me on my path to success at the university and beyond."
About the CUNY SPS BA in Sociology
The BA in Sociology online degree prepares students to adapt and succeed in career paths shaped by rapid social change and an increasingly global, technology-driven labor market. Students in the program develop the research and communication skills they need to address challenges posed by their changing and culturally diverse social worlds. They develop the creative, critical thinking, research, problem-solving, and communication skills required to resolve social problems and issues in their communities, organizations, and the broader society.
About the CUNY School of Professional Studies
As New York's leader in online education since 2006, the CUNY School of Professional Studies (CUNY SPS) offers the most online bachelor's and master's degree options at the City University of New York, and serves as the University's only undergraduate all-transfer college. With 26 degrees and numerous other non-degree and grant-funded workplace learning programs, CUNY SPS meets the needs of adults who wish to finish a bachelor's degree, progress from an associate's degree, earn a master's degree or certificate in a specialized field, and advance in the workplace or change careers. Consistently ranked highly by U.S. News & World Report for its online offerings, and noted for its soaring growth and enrollment, CUNY SPS has emerged as a nationwide leader in online education. The School's renowned and affordable online programs—which offer in-state tuition to all students regardless of where they live—ensure that busy working adults may fulfill their educational goals on their own time and schedule.
Press Contact
Andrea Fagon
Director of Marketing and Communications
andrea.fagon@cuny.edu