You are here
Cassandra Evans
Assistant Professor, Disability Studies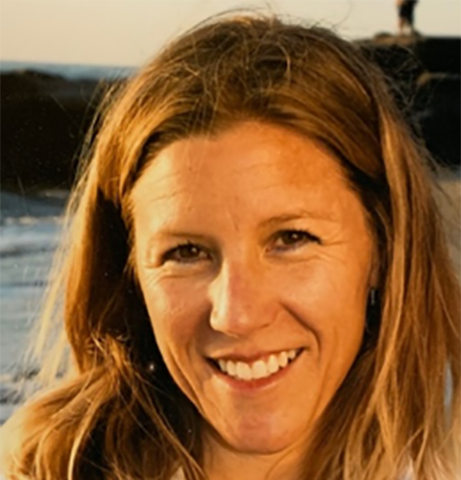 Contact
Phone: (646) 664-8584
Cassandra Evans is an Assistant Professor of Disability Studies at the CUNY School of Professional Studies. She teaches in the BA and MA in Disability Studies, the MS in Disability Services in Higher Education, and the undergraduate General Education programs.
Dr. Evans' doctoral research and dissertation, publications, and current book project examine mental health disabilities, mitigation of sexual and physical abuse, the ways that physical and sexual trauma exacerbate disabilities, institutionalization, and transition experiences in mental health housing. She also examines the history, humanities, and beginnings of artwork produced by people (or "voice-hearers") accessing services at the Hearing Voices Network in both New York and California and those offered in Spanish. She explores the intersectional stigma associated with identifying as both a Latinx-American immigrant and as a person with disability. She now also considers how intersections of race, gender, disability, class, and (non)citizenship impact disabilities, and how occupations like art can mitigate these oppressive frameworks.
Prior to joining CUNY SPS, Dr. Evans worked as an instructor in California and New York community colleges, where she taught philosophy, counseling, and career development. She has also served as a college academic counselor for student with disabilities and veterans. As part of her studies, Dr. Evans earned a BA in Journalism at San Diego State University (SDSU), an MS in Rehabilitation Counseling and MA in Philosophy, also from SDSU, as well as a doctorate in Disability Studies at Stony Brook University. She has worked for both SUNY and CUNY schools, including LaGuardia Community College and John Jay College of Criminal Justice.
Most recently, Dr. Evans was awarded the John F. Kennedy, Jr. Writing Fellowship from the CUNY School of Professional Studies in 2019/2020, for which she mentored eight graduate students in the Disability Studies program in their work to publish research and present new research projects. Dr. Evans has also co-authored book chapters on the idea of community for people with disabilities, mental health treatment, and institutionalization history, as well as peer-reviewed articles on shame and stigma surrounding people with disabilities.
Dr. Evans lives with her human daughter and Labrador son. She enjoys yoga, swimming, hiking, and travel—particularly food journeys.