You are here
Cassandra Evans
Assistant Professor, Disability Studies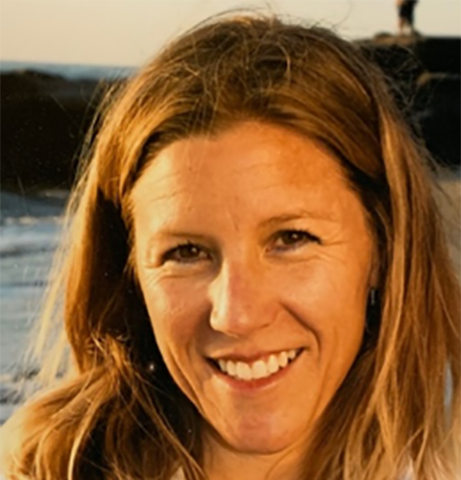 Contact
Phone: (646) 664-8584
Cassandra Evans is an Assistant Professor of Disability Studies at CUNY School of Professional Studies. She teaches in the BA and MA in Disability Studies programs, the MS in Disability Services in Higher Education and in undergraduate General Education.
Dr. Evans earned a bachelor's degree in journalism, a master's degree in rehabilitation counseling, a master's degree in philosophy (all from San Diego State University), and an advanced graduate certificate and doctoral degree in disability studies from Stony Brook University. She began her career as news reporter for a small community newspaper in San Diego. She later became an advocate for injured workers, separating U.S. military veterans, students, and immigrants with disabilities in the San Diego region. Dr. Evans has worked as a career counselor and job developer on several grants for people with disabilities and immigrants in San Diego County, working to empower people to gain new professional skills and jobs. She later earned a philosophy degree specializing in ethics. In this work, Dr. Evans analyzed the intersections of environmental ethics, climate change, and feminist philosophy. At the same time, she continued working on access to education for immigrants, DACA students, and students with disabilities on college campuses in San Diego County. She also taught feminist ethics, philosophy of gender, feminism, and critical thinking at San Diego City and Southwestern colleges. In addition to her teaching, Dr. Evans managed and wrote grants for service learning programs at MiraCosta and Grossmont colleges in San Diego County.
Though California is her long-time home and she misses the real Mexican food there, Dr. Evans always wanted to live in New York and to work for CUNY. She was invited to write grants for the Adult Continuing Education department at LaGuardia Community College in 2010, then later offered a job as an academic advisor and assistant director of undergraduate advising at John Jay College of Criminal Justice. While working on her doctoral degree in disability studies, she taught philosophy, biomedical and business ethics, and critical thinking part-time at Long Island colleges, such as Suffolk Community College, Nassau Community College, St. Joseph's College and Molloy College. She later managed the Price Family Foundation's Completion for Upper Division Students Program (CUSP) grant at John Jay College, which supported seniors at John College of Criminal Justice who were at risk of stopping out and never completing their degrees.
In her research and service, Dr. Evans has worked with immigrants and people with disabilities on issues of access to services and education since 1996, when she served as a volunteer outreach coordinator for Latinx people with HIV/AIDS in Southeastern San Diego. She worked as a counselor and job developer for immigrants and single mothers in public housing for the San Diego Housing Commission in central, urban San Diego. She also worked with disabled Veterans separating from the U.S. military, and with DACA students, both in San Diego and New York.
Dr. Evans' doctoral research and dissertation, publications, and current book project examine mental health disabilities, institutionalization, and transition experiences in mental health housing. She also examines the history, humanities, and beginnings of artwork produced by people (or "voice-hearers") accessing services at the Hearing Voices Network in both New York and California and services offered in Spanish. She explores the intersectional stigma associated with identifying as both a Latinx-American immigrant and as a person with disability. She now also considers how intersections of race, gender, disability, class and (non)citizenship impact disabilities, and how occupations like art mitigate these oppressive frameworks.
Dr. Evans conducted participant observation spanning two years at and around four of the former large psychiatric asylums on Long Island, and interviewed participants who were institutionalized involuntarily. She has a newly approved IRB study focusing on how people accessing mental health housing and other services in New York are affected by the pandemic. At the same time she hopes to begin working on digital humanities projects which will document how children with disabilities crossed borders and were introduced to accommodations for their disabilities. She is examining how immigration detention centers develop "treatment plans" for children with developmental and intellectual disabilities and other disabilities in absentia of guardians or parents.
At the same time, Dr. Evans is interested in writing curriculum for "trauma-informed care and disabilities." She hopes to collaborate with her campus' MA in Museum Studies and Applied Theatre programs to bring workshops to campus and think about creating accessible spaces for people with disabilities in New York who want to visit galleries, museums, and performing arts venues.
Dr. Evans was awarded the John F. Kennedy, Jr. Writing Fellowship from the CUNY School of Professional Studies in 2019/2020, for which she mentored eight graduate students in Disability Studies in their work to publish research and present new research projects. Dr. Evans co-authored book chapters on the idea of community for people with disabilities, mental health treatment, and institutionalization history, and peer-reviewed articles on shame and stigma surrounding people with disabilities.
Dr. Evans lives in Suffolk County, Long Island, with her partner, daughter, and Labrador. She enjoys yoga, swimming, hiking, and travel—particularly food journeys.