Three CUNY SPS Faculty Receive JFK, Jr. Institute Fellowship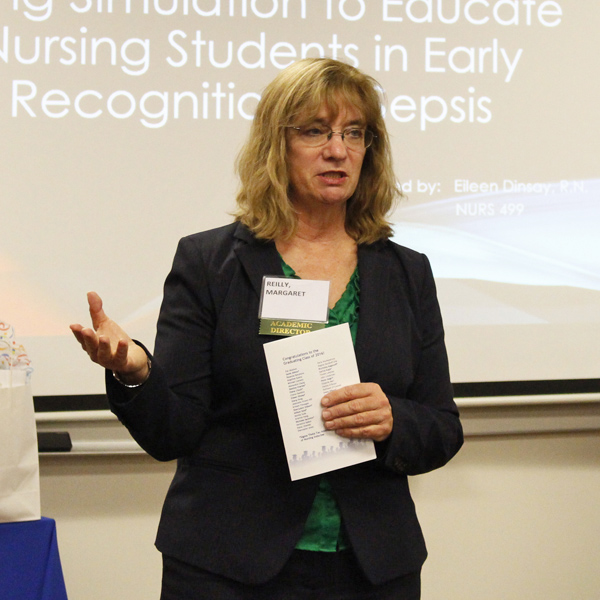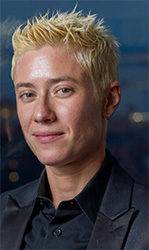 The CUNY School of Professional Studies (CUNY SPS) is proud to announce that Dr. Elizabeth Bishop, adjunct faculty, youth studies program; Margaret Reilly, academic director of nursing; and Cassandra Evans, assistant professor, disability studies programs, have been awarded a JFK, Jr. Faculty Fellowship from the John F. Kennedy, Jr. Institute for Worker Education (JFK, Jr. Institute). This fellowship, offered in the amount of $10,000, is designed for faculty to support graduate student academic scholarship, graduate writing, research, and publication.
The JFK, Jr. Institute is a public/private partnership that carries on the work that John F. Kennedy, Jr. started to support the higher education and career advancement of frontline workers in health and human services occupations. In 2015, it was incorporated into CUNY SPS. The Institute's mission is to support workforce development initiatives in health and human services fields.
To further the research agenda of health and human services students, graduates, and faculty, the JFK, Jr. Institute is engaging Faculty Fellows to support academic scholarship through the facilitation of writing groups. Carrie Shockley, director of the JFK, Jr. Institute, explained, "Through these writing groups, we want to provide CUNY SPS students and alumni with the opportunity to write and share original research that benefits their professional growth as well as the field."
As part of these writing groups, advanced students and graduates, as identified by their program directors, will be invited to further refine papers in development from research classes and practicum experiences for submission to academic conferences for presentation, poster sessions, and/or journal publications during the academic year. This activity may include submission to the newly established Journal of Teaching Disability Studies.
Dr. Bishop has begun applying the fellowship towards students in the youth studies program at CUNY SPS. This program, the first of its kind in New York, equips students with the knowledge and skills needed to design, run, research, and work in youth settings. Following the fellowship agenda, Dr. Bishop has begun hosting writing group meetings for youth studies graduate students and alumni, and also plans to move two books toward publication.
"With this JFK, Jr. Faculty Fellowship, I hope to help position the graduate students and alumni of the youth studies program in particular, and from across CUNY SPS in general, to move their academic writing toward publication and contribute to building knowledge in their field." Dr. Bishop said, "Our student body is a powerful force of individuals who make up communities of practice and this fellowship will support the cultivation of the voices of SPS students and alums as experts in their professional arenas. "
Similarly, Margaret Reilly is using this fellowship to prepare graduate nursing students who will be taking the program's required Capstone/Practicum Course during the 2020 spring semester. She will be conducting monthly online/in-person scholarly writing workshops to help these students effectively prepare an abstract or article for publication or presentation that is required as part of this course. During these sessions she will focus on crafting an abstract and identifying appropriate journals and conferences for submission, in an effort to identify, research, and draft a systematic literature review and/or proposal. Students will then showcase their work at an inter-professional Research Day to be hosted at CUNY SPS.
In addition to supporting the research and writing of others, Fellows will also maintain their own writing agenda. They may also be asked to support the programming agenda for the Institute during the academic year. These activities may include presenting for student scholarship groups supported by the JFK, Jr. Institute in youth development, nursing, or disability studies, and may also include active involvement with other Institute initiatives, such as organizing annual symposia, liaising with community organizations and scholars, or participating in a research forum planned for April 2020.
About the John F. Kennedy, Jr. Institute for Worker Education
The John F. Kennedy, Jr. Institute supports workforce development initiatives in health and human services fields. The Institute collaborates with CUNY SPS and other CUNY colleges, public and private employers, organized labor, professional associations, advocacy groups, community organizations, foundations and government agencies to:
Conduct policy relevant research in healthcare and human services
Advocate for health and educational benefits, and a living wage for frontline staff
Provide professional development and college scholarships to exemplary frontline workers
Align academic programs in nursing and other health professions with healthcare reform
Develop credited career ladder certificates and interdisciplinary degree programs in emerging fields of study such as disability studies and youth studies
Design and implement research and demonstration projects that support transition-aged youth with disabilities
About the CUNY School of Professional Studies
Home to the first fully online degree programs at the City University of New York, the CUNY School of Professional Studies (CUNY SPS) provides online and on campus programs that meet the needs of adults who are looking to finish a bachelor's degree, earn a master's degree or certificate in a specialized field, advance in the workplace, or change careers.
The School's growth has been remarkable. Launching twenty-three degrees since 2006, enrollment has risen by more than 30% in the last four years to over 3,700 students in the credit-bearing programs. We serve thousands more who are enrolled in our non-degree and grant funded workforce development programs. In addition, the School has an active Alumni network and established the CUNY SPS Foundation, which offers multiple scholarship opportunities to our current students.
Affirming our role as a leader in online education, CUNY SPS was ranked in the top 5% of U.S. News & World Report's list of the 2020 Best Online Bachelor's Degree Programs, making CUNY SPS the highest nationally listed program in New York State and New York City.
Press Contact:
Andrea Fagon
Director of Marketing and Communications
andrea.fagon@cuny.edu
(646) 664-8690