You are here
Claudine Campanelli, Ed.D.
Director of Career Development and Higher Education, NY Early Childhood Professional Development Institute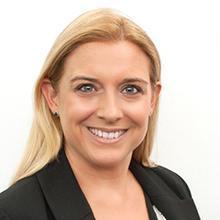 Contact
Phone: (646) 664-8547
Claudine Campanelli is currently the Higher Education Coordinator at NYS Early Childhood Professional Development Institute overseeing the undergraduate Child Development Associate (CDA) and the graduate Children's Program Administrator Credential (CPAC) programs in partnership with CUNY School of Professional Studies. Prior to joining CUNY, she had managed international corporate sponsored AMI Montessori programs for 18 years, guiding hundreds of families through early childhood development as part of a Human Resource benefit at a Fortune 500 IT company. She also has experience opening and managing early childhood programs in the U.S., Australia, England and India. Ms. Campanelli has higher education experience at Molloy College, Touro College and is an international consultant and presenter. Ms. Campanelli sits on several advisory boards including the Suffolk County Women's Advisory Council, Eastern Suffolk BOCES Early Childcare Advisory Board and All Wheels Up, Inc.
Ms. Campanelli is currently a doctoral candidate at LIU Post in New York. Her research is focused on measuring ambient language in mixed age classrooms and its influence on infant/toddler language acquisition. Ms. Campanelli holds a degree in Speech Language Pathology and Audiology from Towson University, an MBA, and MA is Human Resources from St. Joseph's College. Ms. Campanelli is also AMI (Association Montessori Internationale) 0-3 Montessori diploma credentialed. Ms. Campanelli's recent awards include 2015 Omicron Delta Kappa Honor Society, 2015 Exchange Magazine Emerging Leader Award; 2013 American Heart Saver Award for saving the life of a colleague providing CPR and AED.