CUNY SPS Salutes Our Nurses during National Nurses Month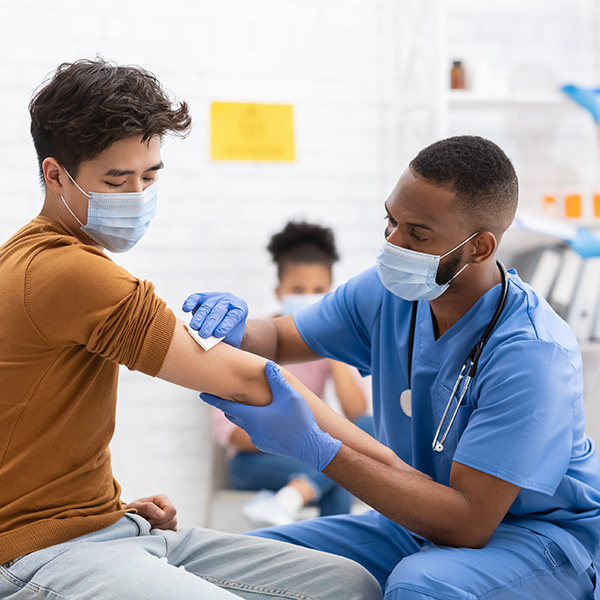 As we move past the one-year anniversary of the COVID-19 pandemic, it has never been more important to recognize and support nurses for all that they do to help their patients and their communities. This May, CUNY SPS is deeply honored to join with the American Nurses Association (ANA) to pay tribute to our nurses during National Nurses Month and National Nurses Day on May 6.
According to the ANA, the 2021 National Nurses Month theme is "Nurses Make a Difference." We can see this in the work of CUNY SPS nursing students, faculty, and other nurses who have touched the lives of the CUNY SPS community, particularly over the last year.
For many members of our community, nurses have helped them and their families tremendously during the first few months of the COVID-19 crisis and, in some cases, have made it possible for them to say goodbye:
"His name is Arch Layumas. He's not a household name or an A-list celebrity, but my family and I will always remember him.

Arch is a nurse at St. John's Episcopal Hospital in Far Rockaway. In a scene that's been repeated countless heartbreaking times throughout the city, Arch gave us the opportunity to speak with my father-in-law, Charles Neal Sofge Sr., one final time by lending him his phone so that his sons could tell their dad how much he meant to them.

My children and I sat on the couch with tears streaming down our faces. The words stuck in our throats burning with immense sorrow. My husband spoke for all of us and thanked his dad for sharing his love of music with our children.

We could all hear his dad laboring to speak, the growing lack of oxygen was obvious. Each son took a turn to say they loved him. 'It's okay to leave us,' they told him.

Neal died three days later due to complications from COVID-19.

Arch gave us a wonderful gift that sad afternoon. We didn't get a chance to thank him, but I reached out to him via text and asked if I could share this story. His response filled my eyes with tears again:

'It was truly my pleasure to take care of your father-in-law. He was one of my patients who really touched my heart. I was stopping myself from crying while taking care of him. He is one of the kindest persons that I met in my nursing career.'"

—Marisa Osorio, CUNY SPS PEWL Writer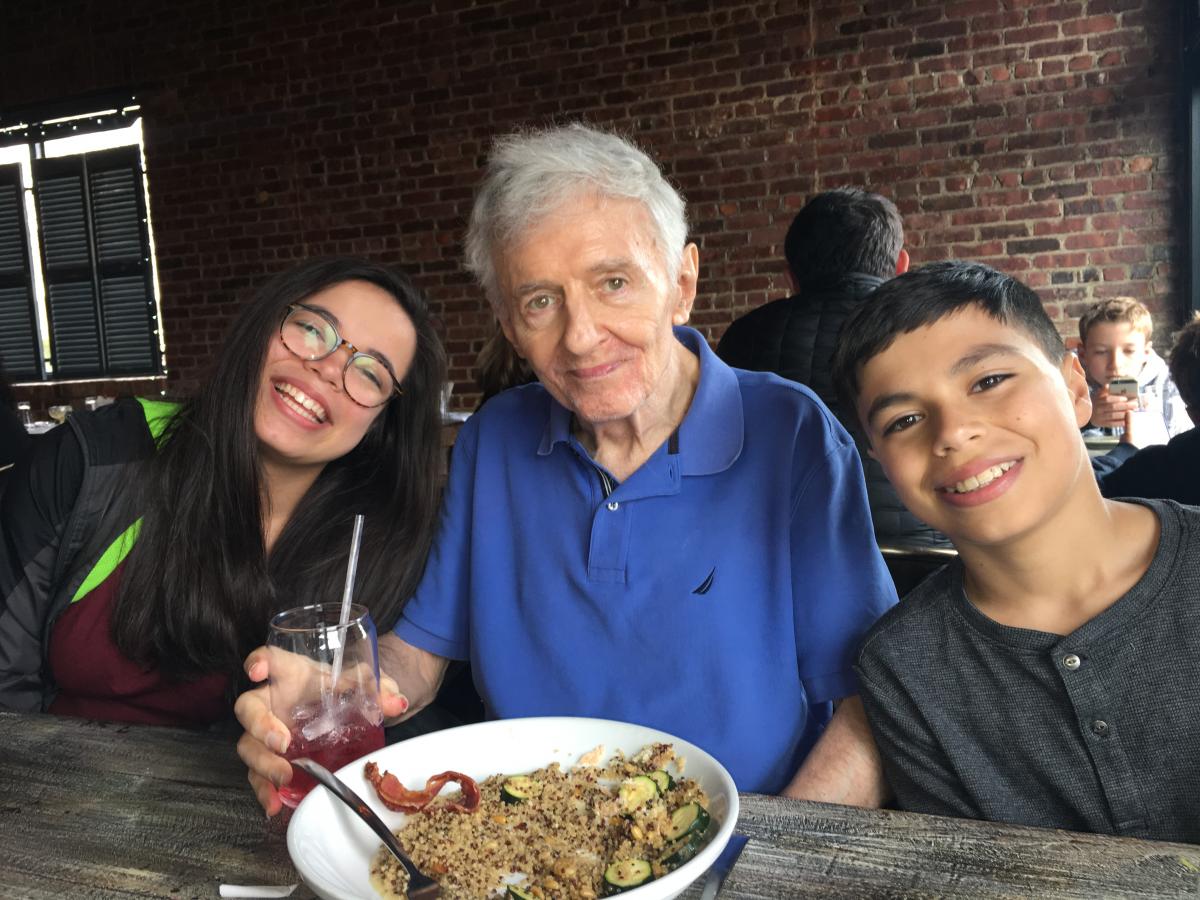 Here at CUNY SPS, many of our nursing students are practicing nurses who, like Arch Layumas, show compassion and kindness towards their patients daily. For them, National Nurses Month is an important time for personal reflection.
This spring, more than 200 students are graduating from CUNY SPS with their bachelor's and master's degrees in nursing. With this milestone just up ahead, several RN to BS in Nursing candidates look back on what led them to become nurses and share what they love about their job.
Nicholas Fosmire, who is also this year's Petrie Nurse Scholar, describes how other nurses have inspired him.
Giselle Espinal reflects upon what she does to make a difference in the nursing field.
Jan Czarina Javier offers her thoughts on what being a nurse means to her.
For other nursing students, the skills they gained have turned out to be transferable to other important community roles.
Phara Souffrant Forrest, who is completing her BS in nursing at CUNY SPS while working as a nurse, is notably juggling one other big job—as a New York State Assembly member for Brooklyn's District 57. In an interview with CUNY SPS, Forrest credits her nurse training for helping to prepare her for a career in politics.
"Being a nurse teaches you how to think strategically. As a nurse, I learned how to assess patients to determine the severity of their condition and prioritize who's going to get immediate attention. This training helps me make sense of the many crises we're dealing with—healthcare workers without protective equipment, police brutality, millions unemployed, and no money for rent. My campaign and my organizing has been so much stronger because of my work as a nurse."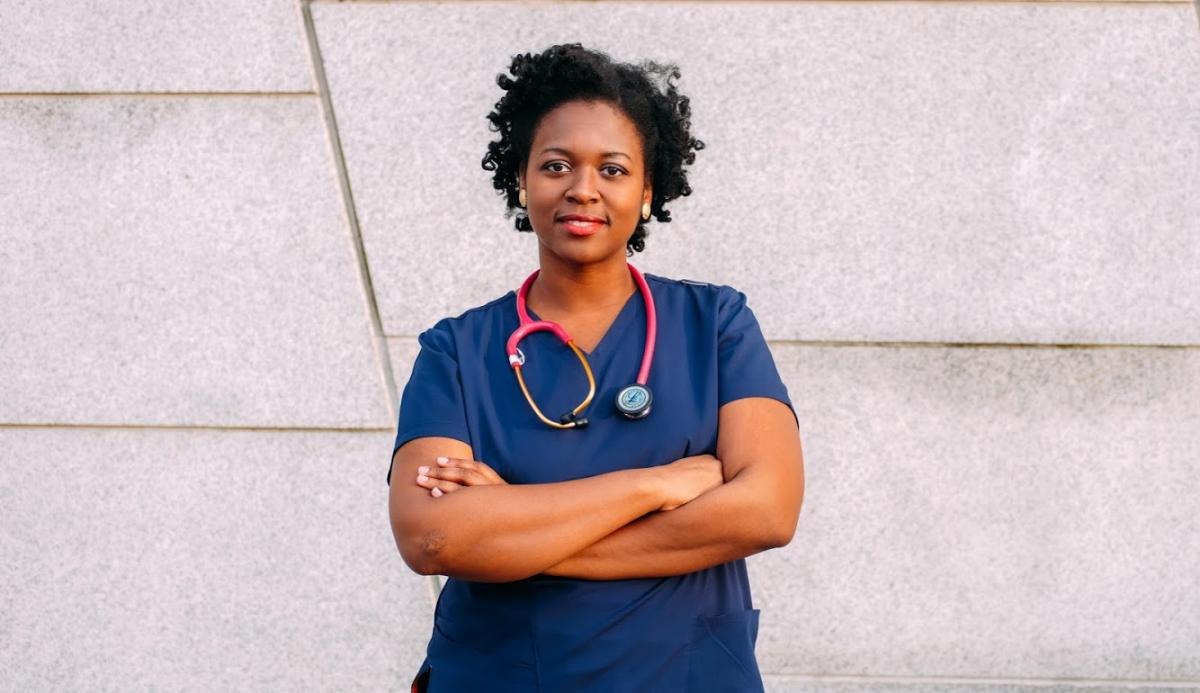 Nicholas, Giselle, Jan, and Phara are just a few of the CUNY SPS nursing students who can speak to the experience of those in their profession. But for them and so many other students—especially for those who are essential workers—the biggest challenge they face right now is still COVID-19.
Our nursing faculty and staff are acutely aware of the many sacrifices our nursing students have made during the pandemic, and try to support them in any way they can. Last spring, the CUNY SPS nursing faculty reached out in a short video to offer their heartfelt thanks, a sentiment echoed this year for all that our nursing students have done and continue to do.
About the CUNY SPS Online Nursing Programs
The CUNY School of Professional Studies offers a portfolio of online degree and advanced certificate programs in nursing in order to help fill the growing void within the healthcare system. Serving as the first fully online nursing degrees in the CUNY system, our programs help nurses advance within their careers while continuing their education in a timely, flexible, and affordable way.
About the CUNY School of Professional Studies
For over 15 years, the CUNY School of Professional Studies (CUNY SPS) has been leading online education in New York. Notable for offering the most online bachelor's and master's degree options at the City University of New York, and for serving transfer students as the University system's only undergraduate all-transfer college, CUNY SPS meets the needs of adults who wish to finish a bachelor's degree, progress from an associate's degree, earn a master's degree or certificate in a specialized field, and advance in the workplace or change careers.
The School's growth has been remarkable, with twenty-four degrees launched since 2006. Enrollment has risen by more than 30% in the last four years to over 4,000 students in the credit-bearing programs. Thousands more are enrolled in non-degree and grant-funded workplace learning programs. In addition, the School has an active alumni network and has established the CUNY SPS Foundation, which offers multiple scholarship opportunities to current students.
CUNY SPS has consistently been named by U.S. News & World Report as one of the country's top online institutions. This year, the School was ranked in the top 2% in the nation on the publisher's list of the 2021 Best Online Bachelor's Degree Programs.
Press Contact
Andrea Fagon
Director of Marketing and Communications
andrea.fagon@cuny.edu