You are here
Raymond Perez
Faculty, Disability Studies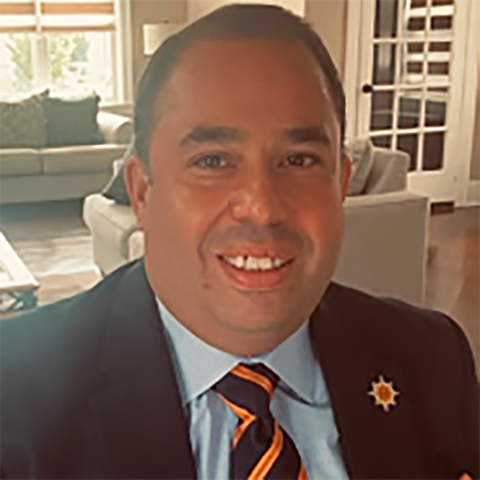 Contact
Mr. Raymond Perez comes to the CUNY School of Professional Studies with twelve years of diverse and progressively responsible experience in higher education disability services administration. He began his career at Brooklyn College as an Assistive Technology Specialist designing leading-edge technology solutions to address digital access barriers. He went on to serve as a Disability Accommodation Specialist, interpreting disability documentation and creating accommodation profiles that promoted access and success for students with disabilities.
Based upon the richness and depth of Mr. Perez' experiences working with students with disabilities, CUNY hired him as part of the inaugural class of CUNY LEADS counselors; in this role, he promoted the career readiness and transition to competitive employment for Brooklyn College students with disabilities. Sparked by a desire to assume leadership roles in postsecondary disabilities services, Ray served as the Assistant Director of Disability Services at Baruch College, where he coordinated much of the day-to-day operations of the College's disability services program. Today, Ray serves as the Director of Disability Services, Veteran Affairs and the Office of Testing at Hostos Community College. Ray considers himself very fortunate to learn and serve alongside Hostos' world-class faculty, outstanding professional staff, and remarkable students.
Ray earned his MA in Mental Health Counseling and his BA in Sociology at Brooklyn College. Devoted to student engagement and leadership development, he proudly serves as the moderator of the CUNY Coalition for Students with disabilities and was appointed by Chancellor Milliken to serve on the University Student Senate's Election Review Committee.