You are here
Natalie Green Giles
Member, CUNY SPS Foundation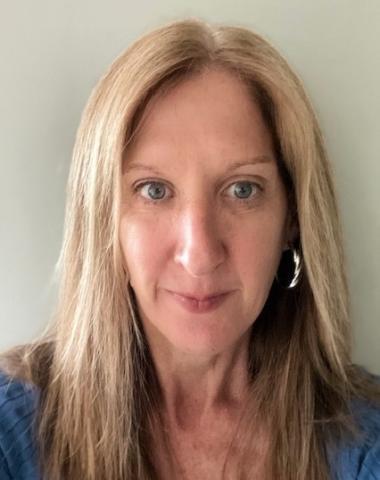 Natalie Green Giles is an independent consultant and writer with specific interests in organizational development and performance improvement efforts in not-for-profit and public sector organizations. With over 20 years of professional experience, she has consulted to a wide array of clients in the not-for-profit, public, and for profit sectors and has written and published numerous articles, studies, opinion pieces, and a nonfiction novel. Most recently, Natalie served as a Mayoral Appointee to the NYC Board of Education, known as the Panel for Educational Policy, under the de Blasio administration, providing governance, oversight, and policy recommendations for the largest public school system in the country, with just under one million students and 1,800 individual schools. As part of her term of service, she also sat as a senior member of the Panel's Contracts committee, overseeing the expenditures associated with significant DOE procurements in all areas of school operations, including pedagogical, busing, food service, health services, technology, school facilities, and pandemic-related emergency expenditures.
In addition, during this time Natalie represented Mayor de Blasio as a Trustee on two of the City's Pension Fund Boards, the Teacher's Retirement System (TRS), with assets of approximately $100 billion, and the Board of Education Retirement System, with assets of approximately $8 billion. In that capacity, Natalie was a fiduciary responsible for the investment portfolio, operations, and member services for roughly 160,000 active service teachers and education support staff and 100,000 retirees and beneficiaries. Specific responsibilities included asset allocation oversight, investment manager selection in public and private markets, divestment from fossil fuel reserve holdings and oversight of excluded company policy, and monitoring of pension fund investment performance and budget expenditures against actuarial assumptions and methodologies determining NYC's pension contribution obligation.
Earlier in her career, Natalie worked with Arthur Andersen LLP, as Senior Manager in the Business Process Risk Consulting group, and eventually leading the Ethics & Responsible Business Practices consulting competency area. In that capacity she consulted to numerous organizations and assumed project management roles in the design, development, and implementation of effective ethics and corporate social responsibility practices to both mitigate business risks and create a positive culture of awareness of social impact. Client engagements included the strategic development of a corporate ethics function, evaluations of the effectiveness of existing corporate ethics programs, the development and implementation of multi-media education and training programs, and comprehensive assessments of the organizational culture and climate for responsible business practices. In her broader organizational development work, Natalie has acted as lead facilitator for numerous executive groups, guiding these groups to identify organizational barriers to effectiveness, construct mission and vision statements, develop strategic plans for specific business units in the context of organization-wide goals, and develop strategies to integrate organizational cultures in post-merger and acquisition situations. Her projects spanned the financial services, consumer products, and health care industries and she has worked with major Fortune 500 and Global 1000 companies.
Before joining Arthur Andersen, Natalie was a senior consultant in the New York City Mayor's Office internal management consulting unit under the Giuliani administration. As an internal consultant, she worked with city agencies, including the Department of Health, the Department of Corrections, and the Human Resources Administration on significant change management and performance improvement efforts. During this time, she also pioneered the City's customer service initiative, which became a cornerstone of the Administration's agenda.
Natalie began her career in New York City as a research associate with the College Board, in the Office of Adult Learning Services, assisting with data collection and analysis to conduct large-scale market assessments for two-year and four-year colleges to better understand the needs and demands of the local adult student population. Her work in the adult student market led to the publication of subsequent education studies including: "Trends in Adult Learning: A 2006 Snapshot" examining educational trends for college administrators and policy makers who study and serve the postsecondary education needs of adult students in America; and "Understanding the Adult Market: Past, Present, and Future (2008)," a report analyzing 30 years of data on the postsecondary adult student market and the societal, economic, and political forces shaping future needs and demands.
In July 2003, Natalie published the narrative nonfiction book, Songa's Story: How a Shtetl Jew Found the American Dream, the story of her uncle's improbable survival as a high-ranking Jewish army officer in Stalin's forces during World War II, his defection to America, and his eventual financial success in his adopted country.
Natalie is a graduate of Stuyvesant High School in NYC, and received a BA in psychology from Williams College in 1987 and an MBA from Yale University's School of Management, with concentrations in organizational behavior and not-for-profit and public management, in 1994.