You are here
Kaci Conley
At-Large Steering Officer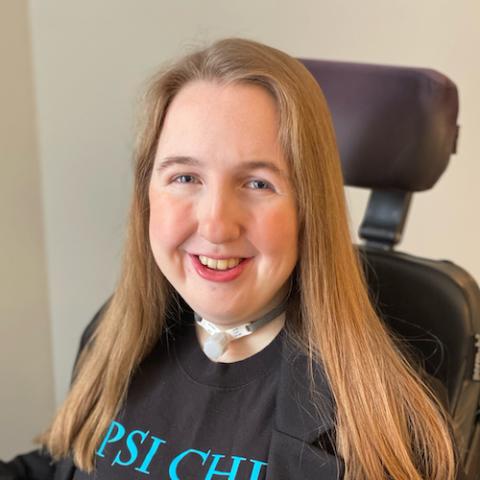 Contact
Kaci Conley (she/her) graduated in 2021 from Maryville University of St. Louis with a Bachelor of Arts in Psychology and Organizational Leadership with a concentration in Industrial and Organizational Psychology.
Kaci is passionate about conducting psychological research and disability advocacy. Through her research, she hopes to affect positive change for the disability community. Kaci's published research, "Reducing Ableism and the Social Exclusion of People With Disabilities: Positive Impacts of Openness and Education," is available to read in Psi Chi Journal of Psychological Research's Spring 2022 issue.
Kaci is currently pursuing her Master of Arts in Psychology at CUNY School of Professional Studies. She enjoys being active in student organizations - she is Co-Chair of the Disability and Access Coalition and Vice President of the Psychology Organization. Kaci is honored to serve as an At-Large Steering Officer on CUNY SPS's Student Association.