You are here
John Mogulescu
Former Dean, CUNY School of Professional Studies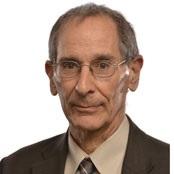 Contact
119 W. 31st St., 10th Fl.
New York, NY 10001
John Mogulescu was the Founding Dean of the CUNY School of Professional Studies (CUNY SPS). Under his leadership, CUNY SPS became one of the University's fastest growing institutions, currently enrolling over 4,200 students in its degree programs and credit-bearing courses in Fall 2021, and close to 45,000 more in its non-credit courses and programs. Created with the purpose of meeting the educational needs of working adults, organizations, and employers, CUNY SPS is home to CUNY's first fully online degrees as well as a number of professional certificate programs. The School's non-credit offerings offer a portfolio of $32 million in grant-funded programs in partnership with such agencies as the NYC Administration for Children's Services (ACS), the NYC Office of Emergency Management (OEM), the NYC Department of Homeless Services (DHS), the New York City Human Resources Administration Office of Child Support Enforcement (HRA OCSE), and the Central Park Conservancy, among others.
This year, CUNY SPS was ranked 8th in the nation by U.S. News & World Report in its 2021 list of Best Online Bachelor's Degree Programs, placing in the top 2 percent of the 357 institutions that were ranked, and making it the highest nationally-ranked program in New York City.
Dean Mogulescu also spent over 34 years in CUNY Office of Academic Affairs, and was Senior University Dean from Academic Affairs from 1999-2020. Prior to that, from 1972-1985, he was an adult and continuing education administrator at NYC College of Technology. As a Central Office administrator, he developed programs in cooperation with virtually every New York City government agency and with many state agencies as well. From 2001-2018, the programs that Dean Mogulescu oversaw generated over $1.3 billion in external grants and contracts.
Dean Mogulescu is a past president of the Continuing Education Association of New York, a former member of the New York State Adult Learning Services Council, the past Chair of the Board of Visitors of the New York City Police Department, and a former longtime member of the NYC Workforce Development Board. He holds an MSW from New York University, and BA in psychology from Brown University.