You are here
Jennifer Sparrow
Interim Senior Associate Dean for Academic Affairs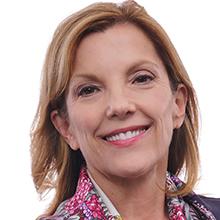 Contact
101 West 31st Street, 7th Fl.
New York, NY 10009
Phone: (212) 652-2040
Fax: (646) 344-7269
Jennifer Sparrow, Interim Senior Associate Dean for Academic Affairs, holds a BA in communications and an MA in English from Michigan State University, and a PhD in English literature from Wayne State University, with a special interest in writers from the Caribbean.  Her essays on Caribbean literature have appeared in edited volumes and scholarly journals include Wadabagei and MaComère. With Elizabeth Nuñez, she co-edited Stories from Blue Latitudes: Caribbean Women Writers at Home and Abroad (Seal/Avalon Press, 2005).
Before coming to CUNY SPS, Jennifer was a professor and an administrator at Medgar Evers College, CUNY.