You are here
Janelle Ambrose
At-Large Steering Officer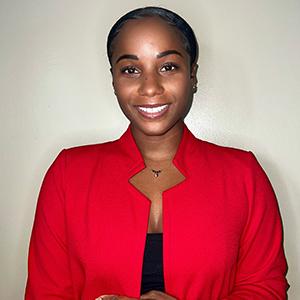 Contact
Janelle Ambrose is a first-generation college attendee and soon-to-be first-generation college graduate. She was born and raised on the island of Saint Lucia and migrated to the United States at the age of 16.
She has a pretty small family, with herself being the oldest of three, two younger brothers, two nieces, a nephew, mother, stepfather, and her two fur babies (Loki and Nina). She has had quite an experience growing up in the US as an immigrant, however, she has persevered. She currently resides in the county of Queens in New York City and is an employee of Northwell Health. She is in her senior year here at CUNY SPS, with a graduation date set for Spring 2023.
She intends to use her degree to advance her career at Northwell Health. She considers herself to be a very positive, solution-oriented person, and that aspect has helped her succeed tremendously in life.