You are here
George Athanassiou Jr.
Co-Chair and USS Graduate Representative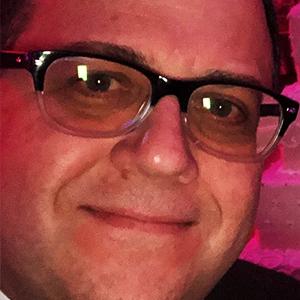 Contact
George is a first-generation Greek American born to immigrant parents, raised and residing in Brooklyn, NY. He is a CUNY Alum, first earning an Associate's degree in Business, graduating Cum Laude from The College of Staten Island, taking night classes while working full time and raising his daughter. Later he completed his Bachelor's degree, Suma Cum Laude, online from the School of Professional Studies while continuing his finance career and taking care of his elderly mother. He is currently in his first semester at SPS as a graduate student working towards a Master's degree in Business Management and Leadership.
George earned a Presidential Service Award (Silver) for volunteerism, contributing time to his community helping Chinese immigrants learn how to speak English and for his activism with no-kill animal rescue organizations. His social work extends to Project Hospitality, who are committed to serving the needs of the hungry and homeless population and with his commitment to service, strives to bring out the best in people.
George has worked on Wall Street for over two decades and is currently a Vice President at an international corporate bank. With his management and negotiation skills, he has the experience necessary to represent students' voices and effectively help meet their needs.
His hobbies include being an avid Ham Radio Operator, allowing him to speak with people all over the globe (feel free to look up his call sign and participate: KD2JCE). He is a motorcycle enthusiast, and animal lover, with a special place in his heart for cocker spaniels.