You are here
Chris Vine
Academic Director, Professor, MA in Applied Theatre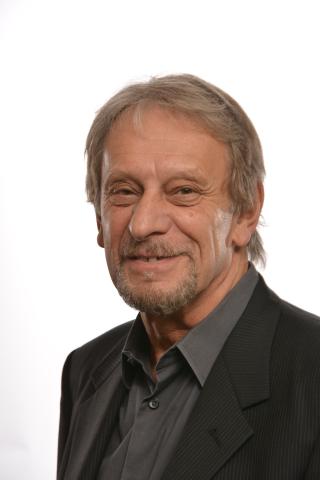 Contact
101 West 31st Street, 6th Fl.
New York, NY 10001
Phone: (212) 652-2840
Fax: (646) 344-7269
Chris built and launched the Applied Theatre program with longtime collaborator Helen White. The program, the first of its kind in the USA, launched in 2008. Its holistic approach to theory and practice is embodied in the extensive individual and combined professional theatre, facilitation, and teaching practices of its distinguished faculty.
Chris has over 40 years of professional experience. He is a founding member of Perspectives Theatre Company (UK), the former Artistic Director of Greenwich Young People's Theatre (London), and the Creative Arts Team (New York). His work has extended worldwide. His specialties include theatre-in-education (TIE), process drama, and Theatre of the Oppressed. He is co-editor of the keystone 3rd edition of Learning Through Theatre: The Changing Face of Theatre in Education (Routledge 2013).
In 2019, Chris received the Campton Bell Lifetime Achievement Award from the American Alliance for Theatre and Education.
Courses
Theories I: Theatre & Learning, Theatre of the Oppressed, Introduction to Drama Conventions, Teaching Through Theatre