You are here
Anne Marie Leveille-Tulce
Assistant Professor, Nursing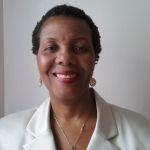 Contact
101 West 31st Street, WS-06
New York, New York 10001
Phone: (212) 652-2101
Fax: (646) 344-7269
Dr. Anne Marie Leveille-Tulce is an assistant professor at the CUNY School of Professional Studies and an adjunct assistant professor at Hunter-Bellevue School of Nursing. She has been a nurse for 35 years and has worked in different nursing capacities in New York and Haiti.
In addition to her practice, Dr. Leveille-Tulce has been involved in research related to childhood vaginitis in Haiti, as well as the effects of the 2010 earthquake on Haitians living in the diaspora. She published two peer-reviewed papers related to childhood vaginitis and the Power as Knowing Participation in Change theory, translated the Power as Knowing Participation in Change VII into Haitian Creole, and also conducts presentations nationally.
Dr. Leveille-Tulce's international experience includes providing leadership for the CUNY Chancellor initiative in Haiti, offering faculty development and nursing student workshops, co-developing and launching a community health project, and partaking in research in Haiti, France, England, and Montreal. She also has an outstanding record in community and professional involvement. As part of her efforts, she reviews abstract and policies for the American Public Health Nursing Section and is included on a list of reviewers for the American Journal of Nursing.
Dr. Leveille-Tulce earned a diploma and license in Nursing from École Nationale des Infirmières de Port au Prince, Haiti, a BS in Nursing from Pace University, a dual Master's degree in Nursing and Public Health from Hunter-Bellevue School of Nursing, and a PhD in Nursing from the CUNY Graduate Center. She is the recipient of several academic grants and community and professional awards, including the 2018 Mu Upsilon Chapter Mary Mastandrea Humanitarian Award and the 2017 Caribbean Life Healthcare Award, and the co-recipient of the 2015 Roy Adaptation Association Outstanding Paper Award for a co-authored oral presentation.
Degrees:
PhD, Nursing, CUNY Graduate Center
MS, Nursing, Hunter-Bellevue School of Nursing
MS, Public Health, Hunter-Bellevue School of Nursing
BS, Nursing, Pace University
Recent News
2022 Virtual Nursing Theory Conference