Spring Lecture Series Honors Those Fighting for Disability Reform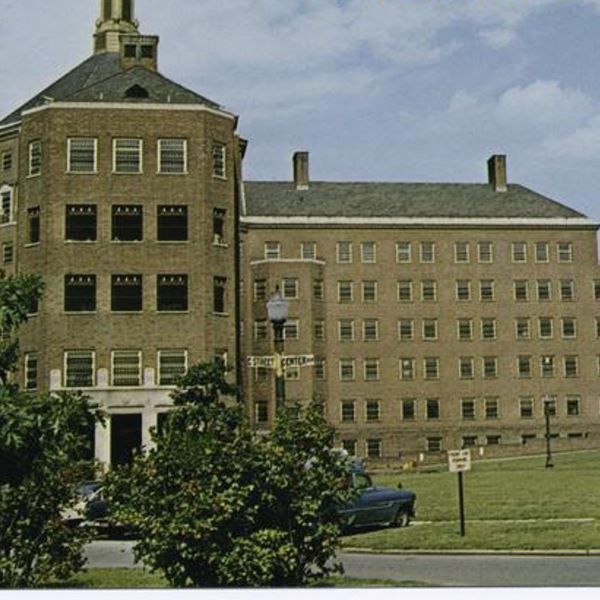 As part of this year's annual Spring Disability Studies lecture series, the disability studies programs at the CUNY School of Professional Studies (CUNY SPS) hosted Willowbrook: A Retrospective on Systems Change.
The two-part online series commemorated the 50th anniversary of Geraldo Rivera's 1972 exposé of the abuses at Willowbrook State School, a state-supported institution in Staten Island for children with disabilities, which triggered a massive public outcry that led to the school's closing and to federal civil rights legislation protecting people with disabilities.
Dr. Mariette Bates, academic director of the CUNY SPS disability studies programs, spoke at the March 8 lecture Ordinary People Changing Systems, where she shared her stepson's experience at Willowbrook and described her work at One to One, a foundation started by Rivera in the wake of his exposé.
In her presentation, Dr. Bates celebrated the many unsung heroes who fought for reform. "I entitled this talk Ordinary People Changing Systems, because the people involved were just that. Ordinary people," she explained. "Some were people who were placed in Willowbrook who survived its abuse and lived to talk about it and witness what went on there. Some are parents who never expected to be called upon to lead. Some were students who were called to help and some were professionals who wanted to be involved in something new and exciting."
On April 12, the programs hosted the follow-up lecture Systems Change Through Court-Ordered Reform, featuring Clarence J. Sundram, JD, a nationally recognized expert on conditions in institutions and community programs for persons with mental disabilities.
During a talk moderated by Dr. Bates, Sundram offered examples of class action lawsuits that led to large-scale change, while discussing the barriers to implementation that may arise. In particular, Sundram described the different stages that system reform lawsuits may go through, and shared his four keys to a successful implementation of court-ordered reform.
Echoing Dr. Bates, Sundram concluded that people ultimately determine the success of any major systems change. "In my experience, the difference between a good program and not as good a program is always the people," he said. "A lot of it has to do with the leadership and their ability to think strategically and have the ability to take on the cause. There are small [programs] doing great work and big ones with large budgets that are not particularly effective. So, I think it comes down to the people."
Offered annually to build dialogue among the CUNY SPS disability studies community, the Spring Disability Studies lecture series joins several other events hosted this April as part of CUNY Disability Awareness Month, a University-wide observance honoring efforts to promote and highlight the needs of the disability community.
In a final Spring event held on April 27, the CUNY SPS disability studies program will also host the online talk JTDS - An Insider's Look at the New Issue, featuring authors from Issue #3 of the Journal of Teaching Disability Studies, a groundbreaking journal of disability pedagogy edited by the program's faculty and staff.
For more information on these and other offerings, visit the CUNY SPS disability studies programs information page.
About Disability Studies at the CUNY School of Professional Studies
Disability Studies is an emerging academic field that explores disability from multiple perspectives, including the social sciences, humanities, science, and the law. CUNY SPS offers groundbreaking, fully accredited online degree and certificate programs within Disability Studies including the BA in Disability Studies, MA in Disability Studies, MS in Disability Services in Higher Education, Advanced Certificate in Disability Studies, and Advanced Certificate in Disability Services in Higher Education.
About the CUNY School of Professional Studies
As New York's leader in online education since 2006, the CUNY School of Professional Studies (CUNY SPS) offers the most online bachelor's and master's degree options at the City University of New York, and serves as the University's only undergraduate all-transfer college. With 24 degrees and numerous other non-degree and grant-funded workplace learning programs, CUNY SPS meets the needs of adults who wish to finish a bachelor's degree, progress from an associate's degree, earn a master's degree or certificate in a specialized field, and advance in the workplace or change careers. Consistently ranked highly by U.S. News & World Report for its online offerings, and noted for its soaring growth and enrollment, CUNY SPS has emerged as a nationwide leader in online education. The School's renowned and affordable online programs—which offer in-state tuition to all students regardless of where they live—ensure that busy working adults may fulfill their educational goals on their own time and schedule.
Press Contact
Andrea Fagon
Director of Marketing and Communications
andrea.fagon@cuny.edu