CUNY SPS Recognized for 4 Top Programs in the U.S.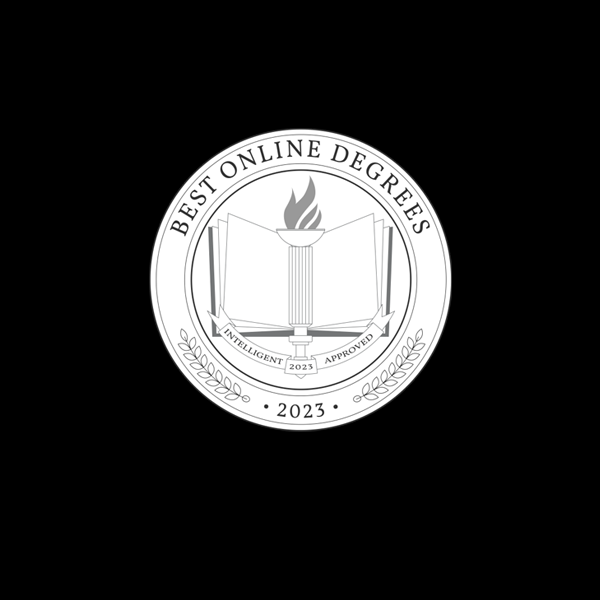 School Ranks Highly Once Again on Intelligent.com's Guide to Best Programs in the U.S.
The CUNY School of Professional Studies (CUNY SPS) has once again been featured on the top of the list of institutions assessed for 2023 by Intelligent.com, a trusted resource for program rankings and higher education planning.
This year's ratings span both undergraduate and graduate programs at CUNY SPS, most notably in psychology, data science, and health services administration. In a new ranking, CUNY SPS has also been rated #7 overall on Intelligent.com's list of Best Bachelor's Degrees and Programs, as well as Best in the Northeast. See below for the complete list of awards:
Intelligent.com bases its research on flexibility, faculty, course strength, cost, and reputation, using a unique methodology  that ranks each institution on a scale from 0 to 100 across six categories. The scoring system compares each school according to tuition costs, admission, retention and graduation rates, faculty, reputation, and student resources provided for online students.
The 2023 rankings are the latest recognition for CUNY SPS, which has been celebrated for years for its high-quality, affordable, and flexible online degree programs that support the needs of working adults. In addition to being named on a number of Intelligent.com's top lists in 2022, CUNY SPS has also been rated top ten in the nation for the past two years by U.S. News & World Report, among other accolades by the publisher.
About Intelligent.com
Intelligent.com provides unbiased research to help students make informed decisions about higher education programs. The website offers curated guides that include the best degree programs and information about financial aid, internships, and even study strategies. Intelligent.com is a trusted source among students and prospective students with comprehensive, user-friendly guides and hundreds of program rankings. 
About the CUNY School of Professional Studies
As New York's leader in online education since 2006, the CUNY School of Professional Studies (CUNY SPS) offers the most online bachelor's and master's degree options at the City University of New York, and serves as the University's only undergraduate all-transfer college. With 26 degrees and numerous other non-degree and grant-funded workplace learning programs, CUNY SPS meets the needs of adults who wish to finish a bachelor's degree, progress from an associate's degree, earn a master's degree or certificate in a specialized field, and advance in the workplace or change careers. Consistently ranked highly by U.S. News & World Report for its online offerings, and noted for its soaring growth and enrollment, CUNY SPS has emerged as a nationwide leader in online education. The School's renowned and affordable online programs ensure that busy working adults may fulfill their educational goals on their own time and schedule.
Press Contact
Andrea Fagon
Chief Marketing and Communications Officer
andrea.fagon@cuny.edu