Nine CUNY SPS Programs Ranked Top in the U.S. by Intelligent.com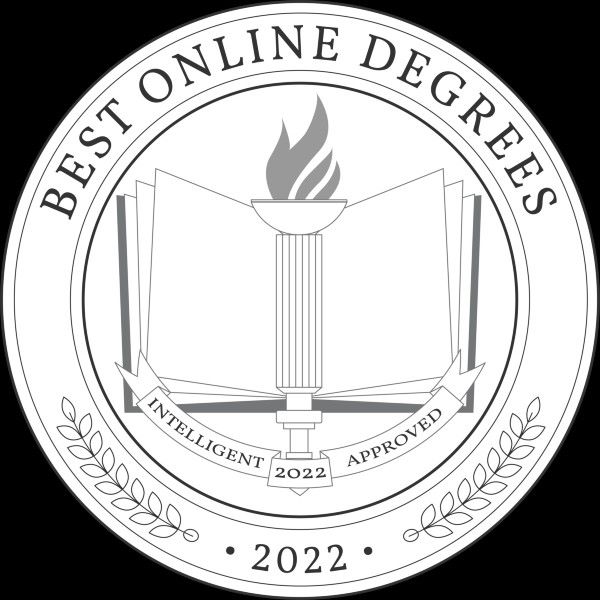 In continuing recognition of the online expertise and academic excellence offered by CUNY School of Professional Study (CUNY SPS), a total of nine programs at the School have been rated top in their fields for 2022 by Intelligent.com, a trusted resource for rankings and higher education planning.
"We are extremely pleased to see CUNY SPS honored once again. It is especially gratifying to see so many of our online degree programs, spanning a number of academic fields at both the undergraduate and graduate level, featured on Intelligent.com's highly vetted ranking lists," said CUNY SPS Interim Dean Silva-Puras. "These latest round of accolades offer further proof of the truly exceptional—and highly affordable—educational experience our students receive by attending CUNY SPS."
This list features both undergraduate and graduate degree programs at CUNY SPS that cover an impressive cross-section of academic and professional fields, ranging from healthcare, social sciences, communications, business, management, and technology. See below for a complete list:
The Intelligent.com rankings were determined by a panel of experts, who research and identify higher education programs to help students make informed decisions. Reviewers compared 704 programs from 2,900 universities and colleges across the United States, following a unique methodology that ranks each program on a scale from 0 to 100 across five categories including program strength, student readiness, return on investment, cost, and student engagement.
These rankings join a growing list of acclaim that CUNY SPS has garnered, which most recently includes being listed #8 in the nation on the U.S. News & World Report's Best Online Bachelor's Programs for 2021. Taken as a whole, these top ratings underscore CUNY SPS' success and leadership in online education across both New York State and nationwide.
About Intelligent.com
Intelligent.com provides unbiased research to help students make informed decisions about higher education programs. The website offers curated guides that include the best degree programs and information about financial aid, internships, and even study strategies. Intelligent.com is a trusted source among students and prospective students with comprehensive, user-friendly guides and hundreds of program rankings.
About the CUNY School of Professional Studies
For over 15 years, the CUNY School of Professional Studies (CUNY SPS) has been leading online education in New York. Notable for offering the most online bachelor's and master's degree options at the City University of New York, and for serving transfer students as the University system's only undergraduate all-transfer college, CUNY SPS meets the needs of adults who wish to finish a bachelor's degree, progress from an associate's degree, earn a master's degree or certificate in a specialized field, and advance in the workplace or change careers.
The School's growth has been remarkable, with twenty-four degrees launched since 2006. Enrollment has risen by more than 30% in the last four years to over 4,000 students in the credit-bearing programs. Thousands more are enrolled in non-degree and grant-funded workplace learning programs. In addition, the School has an active alumni network and has established the CUNY SPS Foundation, which offers multiple scholarship opportunities to current students.
CUNY SPS has consistently been named by U.S. News & World Report as one of the country's top online institutions. This year, the School was ranked in the top 2% in the nation on the publisher's list of the 2021 Best Online Bachelor's Degree Programs.
Press Contact
Andrea Fagon
Director of Marketing and Communications
andrea.fagon@cuny.edu