CUNY SPS Honors Financial Aid Awareness Month with New Aid Offerings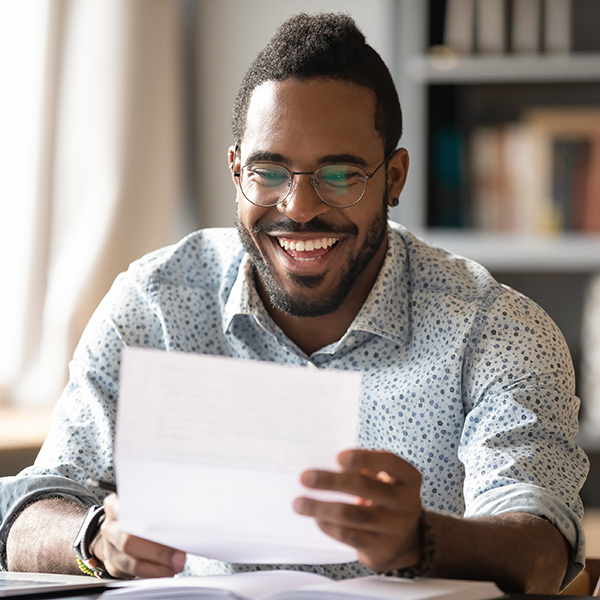 This February, as the higher education community once again celebrates Financial Aid Awareness Month, the CUNY School of Professional Studies (CUNY SPS) is excited to highlight several new opportunities to help students manage the costs of paying for school and make it easier for them to complete their degree.
First, CUNY SPS is pleased to announce the launch of two new scholarships specifically designed to help students whose education has been disrupted by the COVID-19 pandemic. The Frontline Heroes Scholarship was created to aid students who are or have been frontline workers. This scholarship offers micro-grants of up to $500 for students who are required to retake a course in Spring 2021 due to their work obligations as an essential worker during the COVID-19 pandemic.
Eligible students must have been deemed to be an essential worker during the Spring, Summer, or Fall 2020 terms as defined by New York State and/or other states (though they do not need to be a New York State resident to apply). Students must have withdrawn from a course or received a grade that did not meet the minimum grade requirement needed for the student's major in either of these three terms, and must be enrolled in the repeated course in Spring 2021 to be eligible for the scholarship.
In a related offering, the Second Take Scholarship also provides micro-grants of up to $500 for students who are required to retake a course in Spring 2021 due to an unavoidable and unfortunate life event. This may include, but is not limited to, medical leave, death in the family, or unplanned leave due to childcare.
 "The past year has presented challenges like no other for our student community," said Jennifer Grace Lee, associate dean of enrollment management and student services, who helped launch these two scholarships. "I'm grateful to those who have supported our school and enabled us to support our students, especially those who have been battling this pandemic on the frontlines. I hope that these new scholarships will alleviate some of the financial stress and disruption that CUNY SPS students who are essential workers or directly impacted by COVID-19 are experiencing." 
For details on both scholarships, eligibility, and information on how to apply, visit the CUNY SPS Annual Scholarships page.
Alongside these new aid opportunities, the CUNY SPS Office of Financial Aid is pleased to host a webinar as part of Financial Aid Awareness Month that will provide students with important information on student loans and best practices for repaying them.
The Repaying Student Loans Webinar, open to all students and alumni, will be offered on February 24, 2021 from 6-7:00 pm. Members of the CUNY SPS financial aid staff will lead a presentation and conversation to help students understand the latest changes to federal student aid and how COVID-19 has affected the process. Register to attend this free webinar.
Finally, students are encouraged to contact these offices at any time for help with or questions about financial aid or scholarships:
Office of Financial Aid
Monday - Friday: 9:00 am - 5:00 pm
Office: (646) 664-8720
financialaid@sps.cuny.edu
Office of Scholarships
Monday - Friday: 9:00 am - 5:00 pm
Office: (646) 664-8535
scholarships@sps.cuny.edu
About the CUNY School of Professional Studies
For over 15 years, the CUNY School of Professional Studies (CUNY SPS) has been leading online education in New York. Notable for offering the most online bachelor's and master's degree options at the City University of New York, and for serving transfer students as the University system's only undergraduate all-transfer college, CUNY SPS meets the needs of adults who wish to finish a bachelor's degree, progress from an associate's degree, earn a master's degree or certificate in a specialized field, and advance in the workplace or change careers.
The School's growth has been remarkable, with twenty-four degrees launched since 2006. Enrollment has risen by more than 30% in the last four years to over 4,000 students in the credit-bearing programs.  Thousands more are enrolled in non-degree and grant-funded workplace learning programs. In addition, the School has an active alumni network and has established the CUNY SPS Foundation, which offers multiple scholarship opportunities to current students.
CUNY SPS has consistently been named by U.S. News & World Report as one of the country's top online institutions. This year, the School was ranked in the top 2% in the nation on the publisher's list of the 2021 Best Online Bachelor's Degree Programs.