You are here
Welcome to the Spring 2022 Semester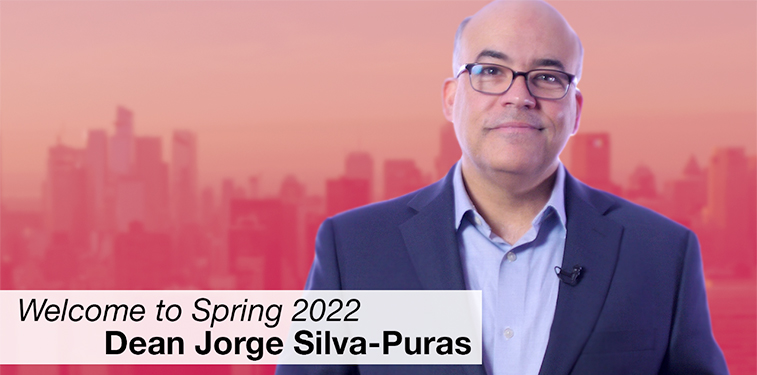 Dear Members of the CUNY SPS Community:
I am very pleased to welcome you all to the Spring 2022 Semester at the CUNY School of Professional Studies.
As I begin my second semester here, I am excited for the months to come. We are starting the Spring with new national recognition for our online programs and expertise. Just earlier this week, U.S. News & World Report ranked us #10 in the nation on their 2022 list of Best Online Bachelor's Programs. For the second year in a row, we are included in their top ten, and remain both the most affordable school in this tier as well as the highest listed school in the entire Northeast U.S.
In addition to our overall top ten rating, we have also been ranked highly by the publisher for our bachelor's offerings for veterans (#5 in the nation), our BS in Business program (#30 in the nation) and—in a standout ranking—our BA in Psychology, which is rated #2 in the nation on the U.S. News' 2022 list of Best Online Bachelor's in Psychology.
Beyond offering a top-rated online education, I also want to remind our students that our main goal is to ensure that you thrive here. To that end, I encourage you all to take advantage of the many services we offer, and to reach out to your instructors or CUNY SPS staff if you need any help. We are here for you!
Once again, please let me wish you all a wonderful and productive Spring 2022 Semester! I look forward to meeting and seeing you all soon and, as always, encourage you to reach out directly if you would like to share ideas or suggestions for improvements.
All the best,
Jorge Silva-Puras
Interim Dean, CUNY School of Professional Studies