Startup Contest Awards Students with Innovative Business Ideas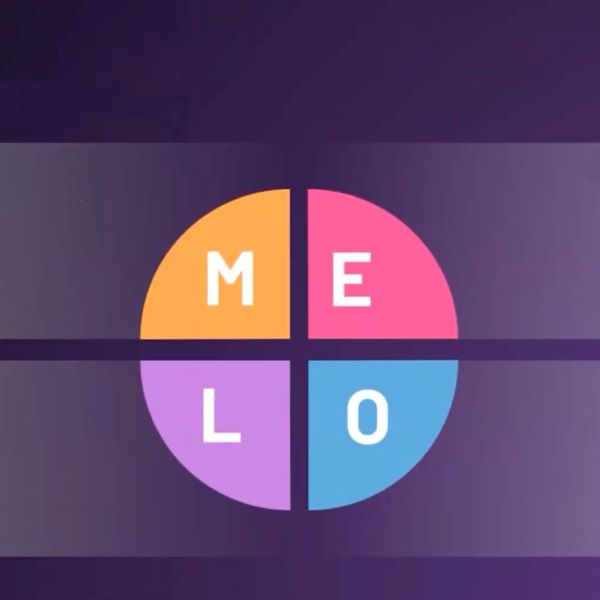 This April, students at the CUNY School of Professional Studies (CUNY SPS) pitched ideas for a startup company as part of the 3rd annual Entrepreneurial Ideation Fair: Small Business, Big Ideas, a yearly event organized by the School's Management and Entrepreneur Leadership Organization (MELO) student club. 
In this virtual contest, student participants presented a vision for a new business or non-profit via three-minute pitches and presentation to a panel of supportive, knowledgeable judges. Entries were judged on 4 criteria: uniqueness; consumer value proposition, feasibility, and profitability. 
During this Spring's iteration, four student participants—Penelope Rodriguez, Elizabeth Teperino, Zakia Dunson, and Kelley Raphael—shared their innovative business ideas with the judges and discussed how these would benefit different communities. 
Penelope Rodriguez (BPS in Applied Management and Entrepreneurship) was awarded first prize for her idea for a non-profit she named Spectrum Services. The company's goal would be to provide parents of children with autism information about services, evaluations, and other supports, and to help them navigate a complex maze of programs and therapies, ranging from Early Intervention all the way through youth and adult services. As Rodriguez noted, Spectrum Services' mission would be to create "a world in which everyone with autism has access to the resources they need to achieve their full potential."  
Elizabeth Teperino (BS in Business) received second prize for Pantriful, a low-waste dry goods delivery service that would enable customers to order online bulk goods (like beans, rice, oats, and pasta) and to have these heavy items delivered to their homes in reusable containers. Teperino envisioned her company benefitting people with limited mobility, limited time and/or limited transportation options, and serving a wider and more diverse demographic than high-end food stores. 
Judges also awarded Zakia Dunson (MS in Business Management and Leadership) third prize for Overtime, a community-based tech and work center in Far Rockaway, Queens, that would specifically address the digital divide there. Designed to meet the needs of many people in her neighborhood who lack broadband access, Overtime would offer evening and Sunday hours. Dunson described Overtime as "a center of equity, stability and structure that supplies the community of Far Rockaway with the tools to effectively and efficiently achieve their goals."
Kelley Raphael (BA in Human Relations) also discussed her idea for Sariya's Arrow, a start-up that would partner local and federal government agencies with charitable organizations to help fund their efforts to alleviate the homeless crisis, particularly those people displaced from the foster care system who otherwise might find themselves on the streets.  
The panel of judges for the 2023 Entrepreneurial Ideation Fair included Christian F. Washington, a CUNY SPS professor and independent financial advisor; Carlos Ronisky, adjunct lecturer in the CUNY SPS online business programs; and Dr. Edwin Knox, former academic director and associate professor of business at CUNY SPS.  
Ninoska (Nina) Medrano, MELO president and a student in the MS in Business Management and Leadership program, hosted the event, and Dr. Tara Barca, academic director of the CUNY SPS online business programs, delivered opening remarks.  
Visit the CUNY SPS YouTube channel to watch a recording of the 2023 Entrepreneurial Ideation Fair. 
About MELO:  
The CUNY SPS Management and Entrepreneur Leadership Organization (MELO) allows students to learn and engage in entrepreneurial thought for managing and starting a business. In addition, MELO also focuses on understanding what management is and how important it is for leading an organization effectively. Students joining MELO will get an opportunity to speak with successful organization leaders and entrepreneurs, creating a long-lasting learning process. MELO is open to all undergraduate and graduate students of CUNY SPS. For more information or to get involved, contact the club at MELO@sps.cuny.edu. 
About the CUNY School of Professional Studies
As New York's leading online school since 2006, the CUNY School of Professional Studies (CUNY SPS) offers the most online bachelor's and master's degree options at the City University of New York, and serves as the University's first undergraduate all-transfer college. With 26 degrees and numerous other non-degree and grant-funded workplace learning programs, CUNY SPS meets the needs of adults who wish to finish a bachelor's degree, progress from an associate's degree, earn a master's degree or certificate in a specialized field, and advance in the workplace or change careers. Consistently ranked highly by U.S. News & World Report for its online offerings, CUNY SPS has emerged as a nationwide leader in online education. The School's renowned and affordable online programs ensure that busy working adults may fulfill their educational goals on their own time and schedule.
Press Contact
Andrea Fagon
Chief Marketing and Communications Officer
andrea.fagon@cuny.edu