MS in Data Science Recognized Once Again for Quality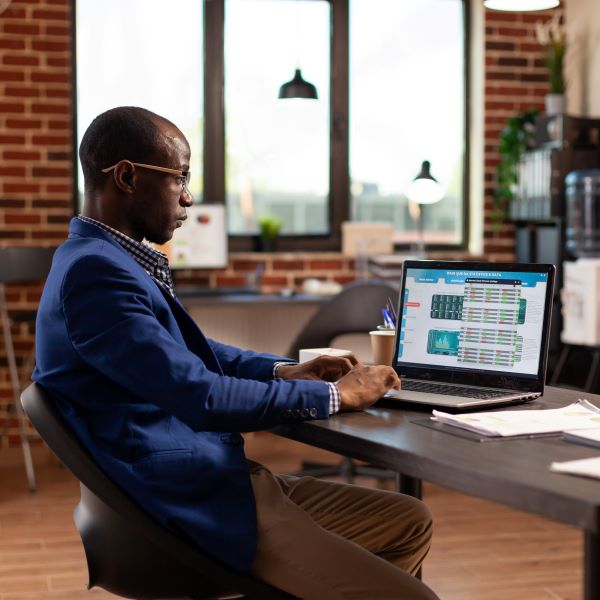 Following a trend of high rankings, the MS in data science program at the CUNY School of Professional Studies (CUNY SPS) has been rated #9 on Fortune Education's list of Best Online Master's in Data Science Programs in 2022.
"We are excited to learn of this newest honor for the MS in data science online program," said Arthur O'Connor, academic director of data science and information systems at CUNY SPS. "This ranking reaffirms the great value of our program which, in addition to being recognized for its quality, is also one of the most affordable in the nation. Our students graduate with a rigorous and comprehensive understanding of the fundamentals and current industry best practices, as well the practical and technical know-how needed to succeed in the field."
Fortune Education, a division of Fortune magazine, is a platform designed to serve as a guide to the world of education. The publication's rankings for the online data science master's follow a methodology made up of two components: a Selectivity Score, which is based on the strength of the incoming class, and a Demand Score, which is based on total enrollment size of program and number of applicants for the most recent year.
This ranking from Fortune Education is the latest of several for the CUNY SPS program. Most recently, the MS in Data Science was ranked highly by the websites Intelligent.com and DiscoverDataScience.org, among others. 
About the Master of Science in Data Science
The MS in data science (previously MS in data analytics) online degree program helps students earn the credentials and acquire the skills needed to enter or advance in the fast-growing field of data science. Ranked as one of the Best Value Online Big Data Programs, the MS in data science online degree program offers foundational knowledge and hands-on programming competencies, resulting in project-based work samples similar to that of a programming boot camp.
About the CUNY School of Professional Studies
As New York's leader in online education since 2006, the CUNY School of Professional Studies (CUNY SPS) offers the most online bachelor's and master's degree options at the City University of New York, and serves as the University's only undergraduate all-transfer college. With 24 degrees and numerous other non-degree and grant-funded workplace learning programs, CUNY SPS meets the needs of adults who wish to finish a bachelor's degree, progress from an associate's degree, earn a master's degree or certificate in a specialized field, and advance in the workplace or change careers. Consistently ranked highly by U.S. News & World Report for its online offerings, and noted for its soaring growth and enrollment, CUNY SPS has emerged as a nationwide leader in online education. The School's renowned and affordable online programs—which offer in-state tuition to all students regardless of where they live—ensure that busy working adults may fulfill their educational goals on their own time and schedule.
Press Contact
Andrea Fagon
Director of Marketing and Communications
andrea.fagon@cuny.edu