MS in Data Science Ranked #1 in Affordability by Fortune Education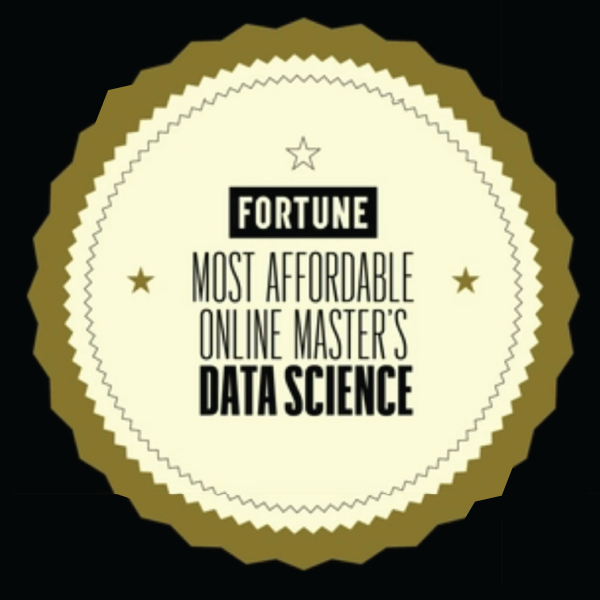 For the second time this year, the MS in Data Science program at the CUNY School of Professional Studies (CUNY SPS) received a top ranking from Fortune Education. This time, CUNY SPS was ranked #1 on Fortune Education's list of Most Affordable Online Master's in Data Science Programs in 2022.
"We are excited to learn of this newest honor for the MS in Data Science online program," said Arthur O'Connor, academic director of data science and information systems at CUNY SPS. "The number one ranking of our graduate data science degree in affordability by Fortune magazine—as well as our ranking in the top 10 online MS in Data Science programs nationwide by Fortune earlier this year—demonstrate the growing market recognition of our program's competitive value in helping adult learners acquire the knowledge and skills to succeed in this exciting and fast-growing field."
CUNY SPS alum Duubar Villalobos Jimenez (MS in Data Science '19) shared how the School's affordability continues to benefit him even beyond graduation. "When I wanted to return to school, I had three goals: gain access to high-quality education, get exposure to real-world scenarios, and it had to be affordable," said Villalobos Jimenez, who is currently a Workforce Management Sr Analyst at Lowe's. "That's when I discovered CUNY SPS. Once I learned more from this prestigious institution, I became a part-time student while being a full-time working adult. Fast forward a few years later, I got my master's degree, and access to some of the best education, which allowed me to grow professionally, pay all my debts, increase my retirement savings, and give back when there's someone in need."
Fortune Education, a division of Fortune magazine, is a platform designed to serve as a guide to the world of education. The rankings for the most affordable online data science master's were compiled using tuition information for the colleges that were selected for Fortune's roster of Best Online Master's in Data Science Degrees in 2022. Back in April, CUNY SPS earned a ranking in the top 10 for this index.
In other recent acclaim, the website Intelligent.com ranked the MS in Data Science program Best in the Northeast on its list of Best Online Master's in Data Science Programs of 2023. Earlier this year, the program received a number of other high ratings, including a top affordability ranking from DiscoverDataScience.org.
About the Master of Science in Data Science
The MS in Data Science (previously MS in data analytics) online degree program helps students earn the credentials and acquire the skills needed to enter or advance in the fast-growing field of Data Science. Ranked as one of the Best Value Online Big Data Programs, the MS in Data Science online degree program offers foundational knowledge and hands-on programming competencies, resulting in project-based work samples similar to that of a programming boot camp.
About the CUNY School of Professional Studies
As New York's leader in online education since 2006, the CUNY School of Professional Studies (CUNY SPS) offers the most online bachelor's and master's degree options at the City University of New York, and serves as the University's only undergraduate all-transfer college. With 26 degrees and numerous other non-degree and grant-funded workplace learning programs, CUNY SPS meets the needs of adults who wish to finish a bachelor's degree, progress from an associate's degree, earn a master's degree or certificate in a specialized field, and advance in the workplace or change careers. Consistently ranked highly by U.S. News & World Report for its online offerings, and noted for its soaring growth and enrollment, CUNY SPS has emerged as a nationwide leader in online education. The School's renowned and affordable online programs—which offer in-state tuition to all students regardless of where they live—ensure that busy working adults may fulfill their educational goals on their own time and schedule.
Press Contact
Andrea Fagon
Chief Marketing and Communications Officer
andrea.fagon@cuny.edu