Heckscher Foundation Awards CUNY SPS Grant to Aid Stop-Outs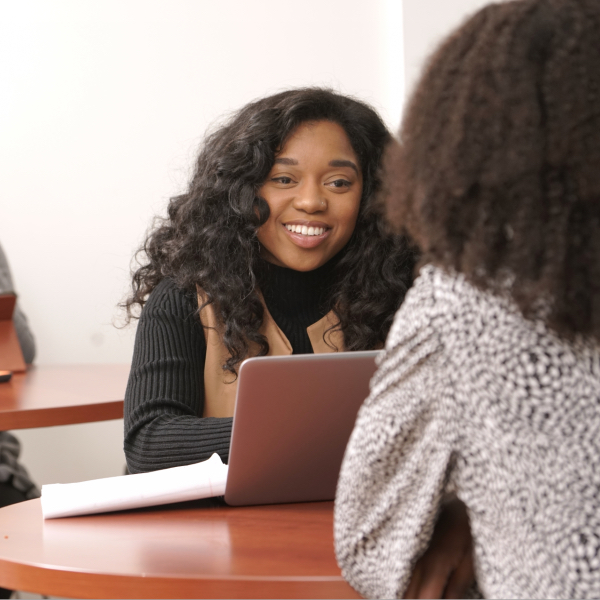 The CUNY School of Professional Studies (CUNY SPS) has received a $214,190 grant from the Heckscher Foundation for Children for Jump Back into College: A New Beginning for Stopped-out Youth, an initiative aimed at re-enrolling students who left CUNY prior to completing their degrees with GPAs that would not be considered competitive for re-admission.
Across the country and at CUNY, young people have disengaged from higher education, causing them to miss out on earning a college degree and achieving long-term socioeconomic mobility. Many have also suffered devastating financial and emotional losses due to the COVID pandemic, resulting in a cohort of young adults whose plans for higher education have stalled or never started.
While many young people have lost faith in the value of higher education, a recent report from the Strada Foundation indicates that they could be persuaded to enroll or to re-enroll if colleges offered degree programs with flexible scheduling, credit for prior learning, and financial aid. As CUNY's first online school for adult degree completers, CUNY SPS is well-positioned to address the needs of a younger population who are now seeking high-quality, flexible online courses and degree programs.
With the Heckscher Foundation's help, CUNY SPS will expand its successful performance-based admissions program, Jump Start, to include CUNY stop-outs under age 25. The new initiative, Jump Back into College: A New Beginning for Stopped-out Youth, offers a suite of services including admissions coaching, a free online learning simulation, first-semester College Navigator, and extensive credit for prior learning opportunities to award credit for college-level learning acquired outside of the classroom.
"We are proud to support a promising solution to the college enrollment crisis at a campus like CUNY SPS, which has been at the forefront of innovation in offering flexible scheduling and generous credit for prior learning opportunities for vulnerable populations," said Howard G. (Peter) Sloane, chairman of the board and CEO of the Heckscher Foundation for Children.
CUNY SPS Interim Chief Academic Officer Jennifer Sparrow, who authored the grant proposal, notes, "While we originally envisaged Jump Start as a solution to the problem of adults returning to college with GPAs from many years ago that don't necessarily reflect their potential, we now seek to learn if a Jump Start fresh start can serve a younger population as well. We are so grateful to the Heckscher Foundation for Children for supporting this important work."
CUNY SPS will begin recruiting immediately for a Fall 2023 incoming class.
About the Heckscher Foundation for Children
The Heckscher Foundation for Children is a private, NYC-based philanthropic foundation seeking to level the playing field for underserved youth. It focuses on "inflection point" funding within a venture philanthropy framework—Heckscher considers specific obstacles that keep underserved youth from realizing their full potential, and then identifies key junctures, or inflection points, where its grants might change the course of their lives. From there, Heckscher looks for innovative programs, partnerships, and solutions that address those junctures, and are grounded in positive, long-term outcomes.
About the CUNY School of Professional Studies
As New York's leader in online education since 2006, the CUNY School of Professional Studies (CUNY SPS) offers the most online bachelor's and master's degree options at the City University of New York, and serves as the University's only undergraduate all-transfer college. With 26 degrees and numerous other non-degree and grant-funded workplace learning programs, CUNY SPS meets the needs of adults who wish to finish a bachelor's degree, progress from an associate's degree, earn a master's degree or certificate in a specialized field, and advance in the workplace or change careers. Consistently ranked highly by U.S. News & World Report for its online offerings, and noted for its soaring growth and enrollment, CUNY SPS has emerged as a nationwide leader in online education. The School's renowned and affordable online programs—which offer in-state tuition to all students regardless of where they live—ensure that busy working adults may fulfill their educational goals on their own time and schedule.
Press Contact
Andrea Fagon
Chief Marketing and Communications Officer
andrea.fagon@cuny.edu