Earn Credits Toward Your Degree with CUNY SPS Summer Session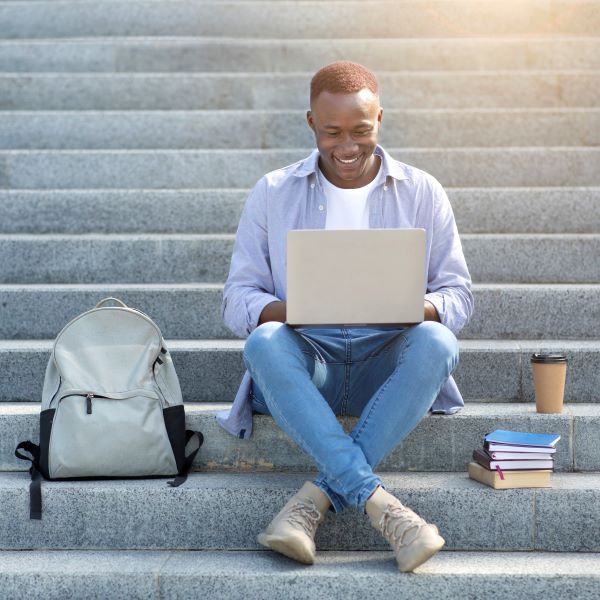 The CUNY School of Professional Studies (CUNY SPS) has opened registration for the 2022 Summer Session, where students can earn up to 9 credits toward their degree.
Open to CUNY SPS students, current CUNY students via ePermit, and students from other colleges, the Summer Session term offers students the opportunity to fulfill course requirements, take electives, and earn credits to make progress toward graduation. 
Students may choose between either a convenient 7-week, 10-week, or 3-week term:
Summer 1 Term (7 Week Session): May 31-July 18
Summer 2 Term (10 Week Session): May 31-August 8
Summer 3 Term (3 Week Session): July 25-August 14
For many students, the Summer Session term provides a focused time to catch up on their studies while gaining the credits needed for graduation.
Khadijah Frederick, a student in the CUNY SPS BA in Liberal Studies program, chose to enroll in the 2021 Summer Session so she could graduate sooner. "…I was so close to finishing my degree, I didn't want to wait until the fall," she said.
Frederick, who signed up for courses in philosophy and history during the 2021 Summer Session, also discovered a hidden benefit of the condensed format.
"At first, I thought I would not be able to keep up with the workload because of the shorter weeks in both courses. [B]ut that summer not only helped me graduate faster and complete my core requirements, it was so packed and succinct that I think I learned more in those courses than any other semester so far," said Frederick. "I also was able to take a course I could not take in the spring so it made it even easier to be closer to the finish line." With these credits, Frederick will now graduate at the end of the Spring 2022 Semester.
Summer Session courses are also affordable. All students attending online classes at CUNY SPS pay CUNY in-state tuition, regardless of where they reside. The School also offers a Summer Scholarship and a range of financial aid options to help cover the costs of the Summer Session term.
In another money-saving move, 96% of the General Education courses offered during Summer Session are Zero Textbook Cost (ZTC). Students who enroll in these ZTC classes will use free digital scholarly resources instead of purchasing costly textbooks.
For more information or to register, visit the CUNY SPS Summer Session page.