During Poverty Awareness Month, CUNY SPS Spotlights Efforts to Reduce Childhood Poverty in NYC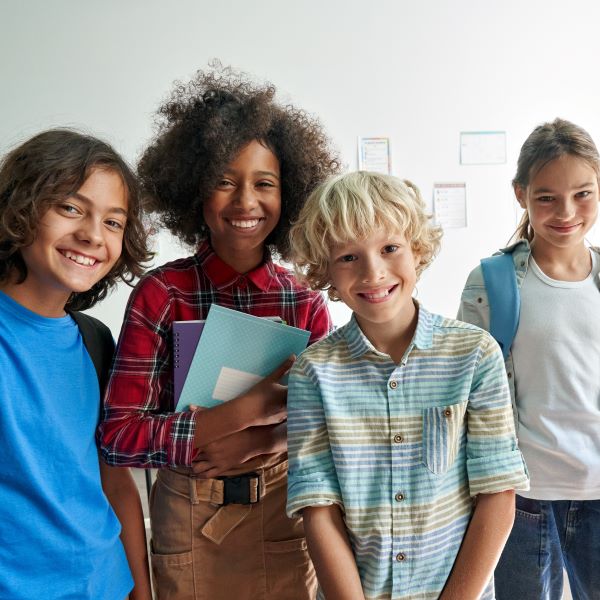 The CUNY School of Professional Studies (CUNY SPS) observes National Poverty Awareness Month this January with a look at how the School's Office of Professional Education and Learning (PEWL) plays a role in alleviating poverty for children.
One of PEWL's 15 programs is the Office of Child Support Services (OCSS)/CUNY Training Program which supports OCSS staff with training courses and procedures in the work of ensuring that non-custodial parents support their children financially.
"Child support is one of the strongest anti-poverty tools available," said Chuck DeLaney, program manager for training and operations at OCSS/CUNY Training Program.
According to the fourth Poverty Tracker Annual Report released by Robin Hood in May 2022, New York City's poverty rate is nearly twice the national average, leaving roughly one in five children and a total of 1.4 million New Yorkers living in poverty.
OCSS helps tens of thousands of children every year by bringing more income into the home and collects more than $700 million a year on their behalf.
Their services include assistance with locating noncustodial parents, establishing parentage, establishing child support and medical support orders, collecting, and distributing child support payments, and modifying and enforcing child support orders. This support is given to parents regardless of immigration status.
Program Director Anita Staeheli said her team of 20 staff members are comprised mostly of curriculum developers, trainers, technical writers, and managers and help OCSS with their mission in a variety of ways.
Most recently her staff converted and facilitated the OCSS employer conference from an in-person event to a virtual one, with multiple presentations from state and local experts.
This was partly prompted by the pandemic, explained Program Manager Angela Barraco-Levine, who designed the programming for the conference. But they were also able to reach more employers by converting it to an online format.
The conferences are imperative to the work of OCSS because they help employers with the process of withholding child support obligations of noncustodial parents, which accounts for about $550 million a year that OCSS collects on behalf of the City's children.
The PEWL team also developed and manages the Training Institute, which provides short webinars to city agencies and community-based organizations (CBOs) about the complexities of the City's child support system and recently expanded its reach and broadened its audience to include OCSS clients—custodial and noncustodial parents, DeLaney explained.
The Institute develops and delivers shorter presentations that are geared to specific audiences such as new moms or noncustodial parents with debt issues. "We've also recorded presentations so they can be available on the OCSS website and YouTube channel on demand, and another innovation is creating presentations for Spanish-speaking clients," he said.
In addition, DeLaney said PEWL staff is also training OCSS staff to provide trauma-informed customer service. "Our research has shown that a large number of the people we serve, both custodial parents and non-custodial parents have suffered from some sort of trauma, either in childhood or some sort of abuse or as a result of the pandemic," he said.
Also, DeLaney said a large percentage of money owed to the custodial parent comes from low-income noncustodial parents, OCSS works with vendors and there are programs in place to help non-custodial parents find better paying jobs.
"The work of the PEWL OCCS/CUNY Training Program is of paramount importance," said PEWL Executive Director Amy Perez. "By providing training to OCSS staff, our work ultimately helps with the mission of lifting New York City children and families out of poverty. I'm immensely proud of this team."
About the CUNY School of Professional Studies
As New York's leading online school since 2006, the CUNY School of Professional Studies (CUNY SPS) offers the most online bachelor's and master's degree options at the City University of New York, and serves as the University's first undergraduate all-transfer college. With 26 degrees and numerous other non-degree and grant-funded workplace learning programs, CUNY SPS meets the needs of adults who wish to finish a bachelor's degree, progress from an associate's degree, earn a master's degree or certificate in a specialized field, and advance in the workplace or change careers. Consistently ranked highly by U.S. News & World Report for its online offerings, CUNY SPS has emerged as a nationwide leader in online education. The School's renowned and affordable online programs ensure that busy working adults may fulfill their educational goals on their own time and schedule.
Press Contact
Andrea Fagon
Chief Marketing and Communications Officer
andrea.fagon@cuny.edu