CUNY SPS Student Wins Seat in New State Assembly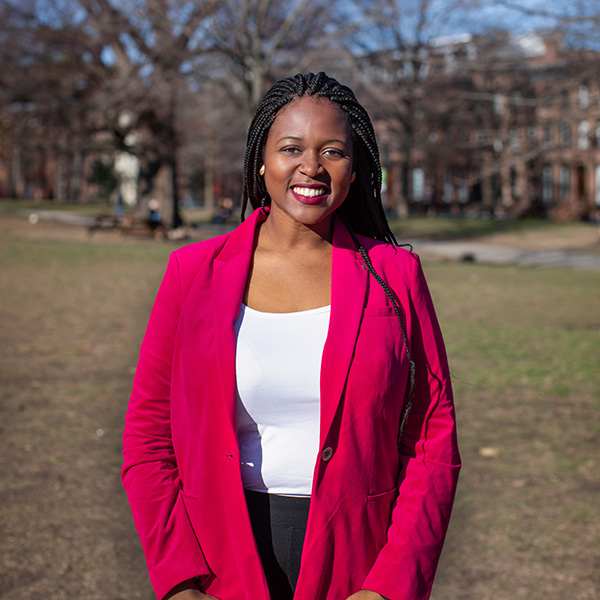 The CUNY School of Professional Studies (CUNY SPS) is proud to announce that Phara Souffrant Forrest, a student in the RN to BS in Nursing program, has won the State Assembly Seat for Brooklyn's District 57 in the general election this November.  
Forrest, a Democratic Party candidate who ran for office while working full-time as a nurse and attending school, faced the daunting task of running against incumbent state assemblyman Walter Mosley this past election cycle. 
In a surprising turn of events, Forrest ended up competing with Mosley twice: first in the Democratic primary back in June, and then again in the general election after Mosley made the unusual decision to run on a different ticket.  
Despite Mosley's move, Forrest won a decisive victory on Election Day, garnering more than 70% of the vote for Brooklyn's 57th district, an area that includes Prospect Heights, Clinton Hill, and parts of Bedford-Stuyvesant. 
Late election night, she tweeted: "Thank you to the people of the 57th Assembly District for trusting me to be your next Assemblymember. When I go to Albany in January, I'll need a movement behind me to fight for the future we all deserve. Join that movement by joining DSA."
This past August, Forrest shared her visions for the State Assembly and her fascinating journey along the way in an interview with CUNY SPS. 
About the CUNY School of Professional Studies
For over 15 years, the CUNY School of Professional Studies (CUNY SPS) has been leading online education in New York. Offering the most online Bachelor's and Master's degree options at the City University of New York, CUNY SPS meets the needs of adults who are looking to finish a bachelor's degree, progress from an associate's degree, earn a master's degree or certificate in a specialized field, and advance in the workplace or change careers.
The School's growth has been remarkable, with twenty-four degrees launched since 2006. Enrollment has risen by more than 30% in the last four years to over 4,000 students in the credit-bearing programs and thousands more who are enrolled in non-degree and grant-funded workplace learning programs. In addition, the School has an active Alumni network and has established the CUNY SPS Foundation, which offers multiple scholarship opportunities to current students.
CUNY SPS has been ranked in the nation's top 5% by U.S. News & World Report for the past six years, most recently in its list of the 2020 Best Online Bachelor's Degree Programs, making CUNY SPS the highest nationally listed program in New York State and New York City.
Press Contact:
Andrea Fagon
Director of Marketing and Communications
andrea.fagon@cuny.edu