CUNY SPS Student and PEWL Stakeholder Land on NY Higher Ed Top 100 List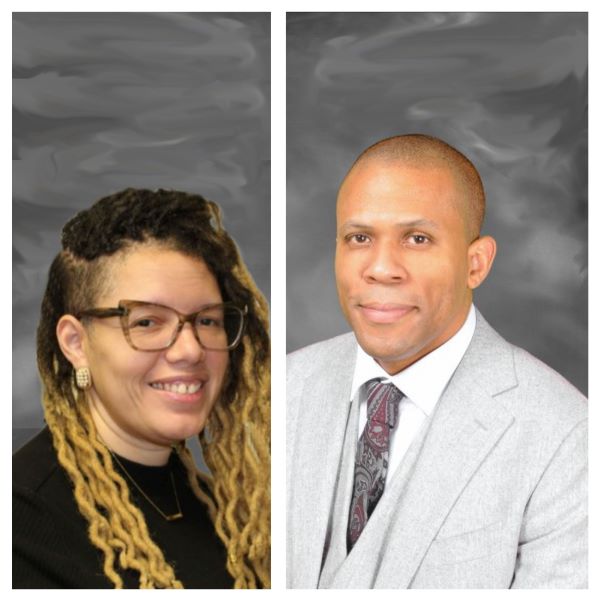 Two members of the CUNY School of Professional Studies (CUNY SPS) community were named on the City & State's 2023 Higher Education Power 100 list, which recognizes New York's most influential academic leaders.
Lennyn Jacob, a student in the CUNY SPS BA in Disability Studies program, placed 99th on the list for her work as chair of the CUNY Coalition for Students with Disabilities (CCSD), a student-led organization representing more than 11,000 students with disabilities across CUNY's 25 colleges.
Jacob, who is also a mother of a neurodivergent son, advocates for advancements in opportunity and accessibility for students. Since she joined the CCSD in 2020, she has submitted testimony to the New York State Assembly several times, advocating for budget expansions for CUNY's Linking Employment, Academics, and Disability Services and the state Education Department's Readers Aid Program.
"Being named on the list with such wonderful, respected, and caring individuals is an honor and a reminder that I didn't do it alone," Jacob said. "It was a CCSD team effort!"
Terrance Blackman Stroud, deputy commissioner of the New York City Department of Social Services (DSS), landed 96th on the list. Stroud, who works closely with both CUNY and SUNY, partners directly with CUNY SPS on two programs in the School's Office of Professional Education and Workplace Learning (PEWL).
As part of this collaboration, he works with PEWL Senior Program Director Tanja Carter-Searls and PEWL Program Director Dorothea Nixon on the DSS Office of Policies, Procedures and Training Department of Homeless Services Staff Learning and Development Program and the Anti-Bias Trauma-Informed Training (ABTI).
In October 2022, Stroud received the Quality Agency Award for exceptional leadership and educational contributions to the field of health and human services for ABTI's innovative work. The program provides the DSS staff, the Human Resources Administration (HRA), and the Department of Homeless Services (DHS) with training to help recognize how individual and structural bias and trauma influence behavior and decision-making in the workplace. These three agencies employ 17,000 staff members, all of whom will receive this training.
An alum of Brooklyn College and Indiana University's Maurer School of Law, Stroud is also known for creating a bridge program for Brooklyn students to study law at IU. Last year, he was appointed by President Joe Biden to The Commission on Presidential Scholars.
"I'm incredibly proud that two members of the CUNY School of Professional Studies community made the list of City & State New York's Higher Education Power 100 list. Our student, Lennyn, is the epitome of a leader and her work representing student with disabilities is of paramount importance," said CUNY SPS Interim Dean Jorge Silva-Puras. "Also, Terrance's impact expands beyond his role as an outstanding stakeholder in the PEWL unit as DSS deputy commissioner for training and workforce development and includes building bridges for CUNY students and his appointment to a Presidential commission. They are exceptional examples of excellence in the field of higher education."
About the CUNY School of Professional Studies
As New York's leading online school since 2006, the CUNY School of Professional Studies (CUNY SPS) offers the most online bachelor's and master's degree options at the City University of New York, and serves as the University's first undergraduate all-transfer college. With 26 degrees and numerous other non-degree and grant-funded workplace learning programs, CUNY SPS meets the needs of adults who wish to finish a bachelor's degree, progress from an associate's degree, earn a master's degree or certificate in a specialized field, and advance in the workplace or change careers. Consistently ranked highly by U.S. News & World Report for its online offerings, CUNY SPS has emerged as a nationwide leader in online education. The School's renowned and affordable online programs ensure that busy working adults may fulfill their educational goals on their own time and schedule.
Press Contact
Andrea Fagon
Chief Marketing and Communications Officer
andrea.fagon@cuny.edu