CUNY SPS Salutes Women's History Month 2021 with Events and Personal Reflections
This March, the CUNY School of Professional Studies (CUNY SPS) is proud to honor Women's History Month with several events that celebrate the contributions of women to history and, in particular, the ongoing struggle for justice, freedom, and equality.
On March 3, the Office of Alumni Relations and the Student Association, in collaboration with the Museum Studies program, will host a New-York Historical Society virtual presentation to showcase some of the historic political battles women have waged in the United States. Led by Anna Danziger Halperin, a historian, curator, and Andrew W. Mellon Postdoctoral Fellow in Women's History and Public History at the ​New-York Historical Society, this interactive event will explore 200 years of women's activism and celebrate the centennial of women's suffrage and the 19th Amendment. During the presentation, Danziger Halperin will show photographs, campaign posters, and historic footage to uncover the stories of women throughout the centuries who organized and marched to end slavery, win the vote, and protect reproductive rights, among other crucial causes. 
On March 16, the CUNY SPS Committee on Institutional Equity and Diversity (CIED) will spotlight several contemporary politicians with a virtual film screening of the film Knock Down the House. This Netflix Original documentary chronicles the journey of four women—Alexandria Ocasio-Cortez, Amy Vilela, Cori Bush, and Paula Jean Swearengin—who run for office in an effort to bring about change in their communities and, in doing so, become part of a movement challenging the political status quo. The screening will be accompanied by a discussion led by Dr. Melanie Lorek, Assistant Professor, Human Relations and Sociology. For more information on this screening, please email the CIED.
On March 24, the CUNY SPS Film Club will celebrate women in cinema with a discussion of the 1966 movie Daisies, directed by Vera Chytilová. This Czech New Wave film follows two young women through a variety of chaotic scenarios and pranks, offering a fascinating capsule of one woman's artistic vision during a time of political upheaval and burgeoning creative spirit. Attendees are invited to screen the film in advance and then join together to discuss it on Slack. For more information, visit the event page. 
On March 25, the CUNY SPS Black Student Union (BSU) is inviting the CUNY SPS community to join them for their March General Body Meeting "Magnifying Herstory: A Red Table Talk." This meeting will seek to create a safe space for courageous conversations about the multiple facets and experiences of Black Women, and will focus on topics like beauty standards, colorism, validation, believing Black Women, and intersecting identities. Learn more and register.
Along with these and other events offered CUNY-wide, the month-long commemoration offers an opportunity for the CUNY SPS community to not only recognize the essential role of women in American history, but also to personally reflect upon, salute, and express gratitude for the women who have motivated us all in our own lives. 
To acknowledge just a few of these personal heroines, several CUNY SPS students and alumnae have shared in their own words some of the women who have inspired their own education or career:
"My mother is the woman who most inspired me. Her name is Kim Williams. She was a single parent and she went back to school when I was in 3rd grade to achieve her Bachelor's degree in Economics. She took one class at a time as that was what she could afford until she finished. The year that I graduated from high school, she graduated from college. Watching her raise me by herself, work and go to school. I knew that I could do anything. She was my real life super-hero!"
-Shakima Williams Jones, MS in Business Management and Leadership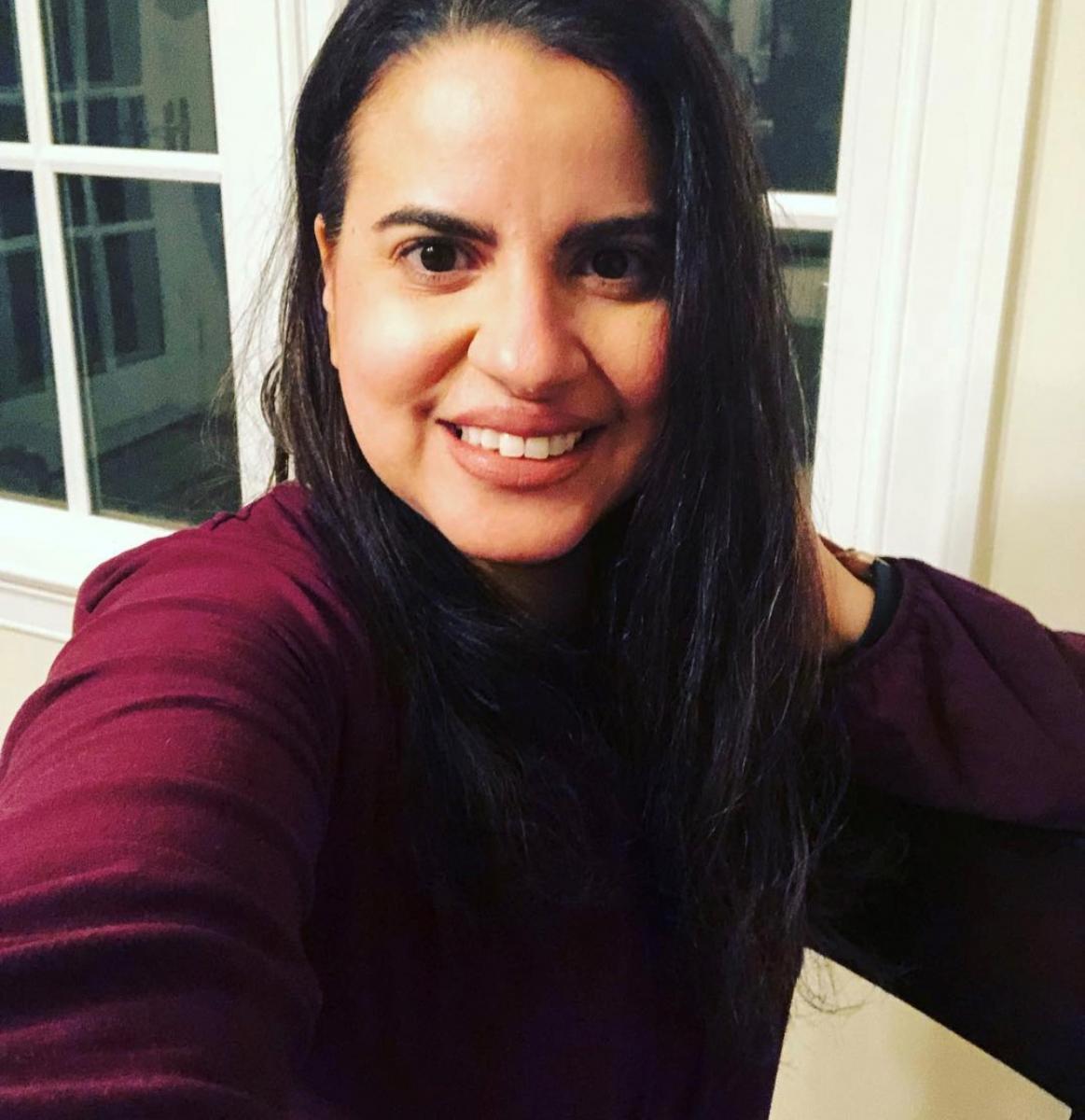 "My mother, Kathy Lora, has been my biggest cheerleader my entire life. When she was nine years old, she immigrated to the United States, and because of this, she reminds me every day that anything is possible. Whether my interests were dancing, becoming an artist, performing improv, or writing, she always encouraged me to do my best and have fun. But most importantly, my mother has always told me she is proud of me, and when you have such a supportive and loving force in your corner, everything indeed does seem possible! 
[I'd also add] writer and actress Mindy Kaling. Kaling is a woman who celebrates herself, and I find that incredibly inspiring. Often in the entertainment industry or any workplace, women are told to minimize themselves or dull their shine, and Mindy rejects that. Reading her books and essays, I find that her words inspire me to take chances and push myself outside of my comfort zone. Mindy is a fearless woman, and I remind myself to be like her whenever I submit a job application or writing pitch!"
-Shanyce Lora, BA in Communication and Media 
"Postsecondary education wasn't a consideration as a child, so I didn't emulate a famous woman. Instead, two women who inspired my education and career are family members who never attended college.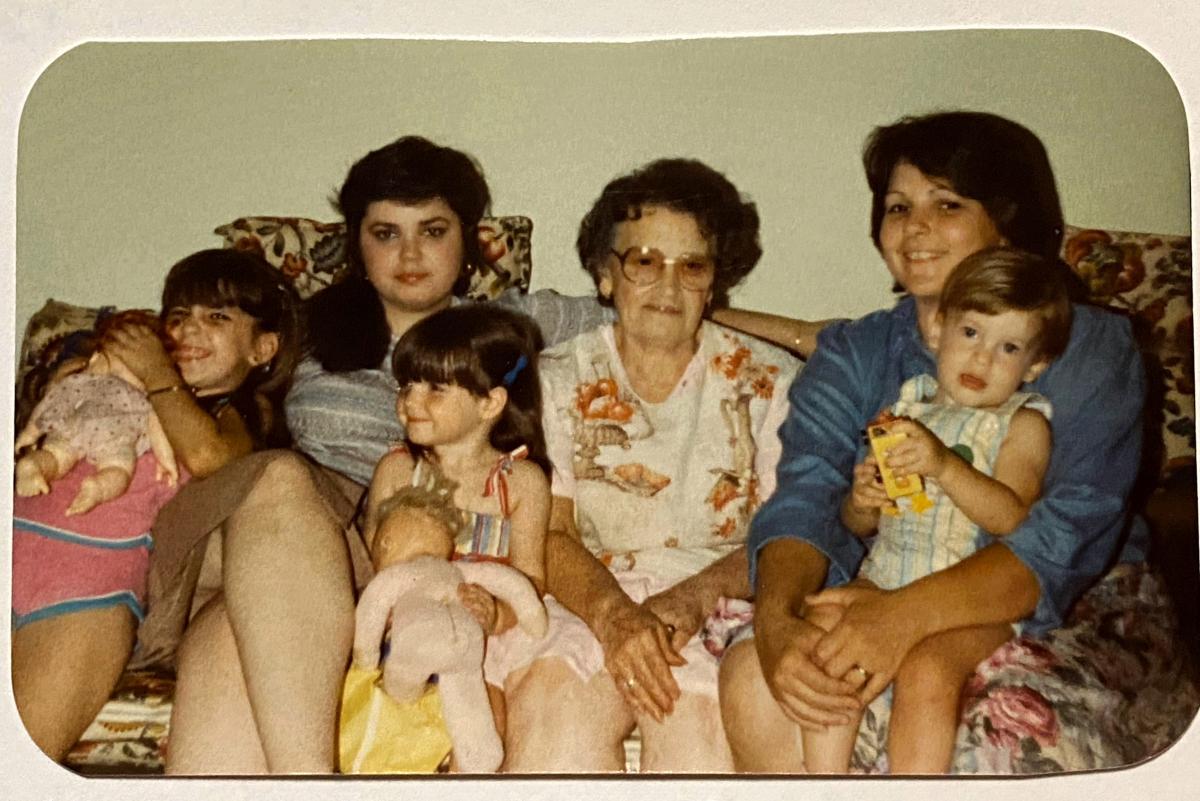 My mother Barbara McKane (pictured on right) was an inspiration, not because of her academic achievements, but from her lack of them. She was a straight-A student when, much to her advisor's dismay, she dropped out of high school. She never regretted her decision, and years later, proudly got her GED with her father and brother. When I graduated from CUNY SPS 20 years after high school, a large part of my success came from adapting my mother's conviction to do what she believed was right into my personal goal of finishing what I started many years before.
My great-grandmother Eliza McKane (pictured second from right) influenced my current career by her impact on my formative years. Well into her 70s, she spent many days watching my siblings and me. We'd trail along with her and my mother to the butcher and the day-old bread store. She taught me how to cheat at cards, gave us wine at Sunday dinners, and wouldn't get angry when we'd splash her with the hose in the backyard. We lost her to Alzheimer's, a disease that isolates and dehumanizes. When I write for and work with older adults, I do so with respect and appreciation to honor my great-grandma. Neither would make the most famous list; yet, they will always inspire me."
-Courtney McKane, BA in Communication and Media '20 
"It seems over the last few years, influential and inspiring women have come into my life to help me develop a more sense of self and the positive attributes that I didn't realize I had within myself. I find this no coincidence, as I have learned along my academic journey to not only learn from those who are teaching you, but to be guided by their devotion to integrity, their resilience, their humility, their love of community, and overall their strong sense of self.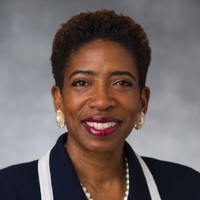 As we move into celebrating women of these qualities during March, we can think of so many women who move us to be better students, leaders, and innovators in our fields of study. The one woman who came to mind for me is Carla Harris, who is a Managing Director at Morgan Stanley where I worked for almost twenty years before retiring in April 2019. Ms. Harris is Senior Client Advisor and the Vice Chairman of the Wealth Management division at Morgan Stanley. She was appointed by President Barack Obama to chair the National Women's Business Council. She is a Harvard University graduate, a gospel recording artist, and a popular public speaker who gives moving speeches on career guidance in corporate America. I was honored to hear Ms. Harris speak many times while working at Morgan Stanley, and perhaps she was one of many that motivated me to take on more leadership roles in my community, and to have more confidence in my public speaking opportunities.  
Last March, I reached out to Ms. Harris and was able to have a short phone conversation with her. Showing that in true leadership, you make the time for those who wish to be mentored by you, no matter the limit on your time. I asked her about her plans for Women's History Month. She stated that not only would Morgan Stanley promote March as a celebration of women's achievements, but would also continue to advance women's interests, not only in corporate America, but in education, in politics, in teaching women about finance, and in making change for women in our communities. Ms. Harris' words moved me to continue to pay it forward by continuing to give back to my community, and being a mentor to those who come along my life's path. 
Please take the time this month to not only become a mentor to someone who wishes to be taught, but allow yourself to be mentored. To learn from those who have gone before us in whatever role we are seeking to fulfill. Knowing that the right women will show up at the right time in our lives. To teach, or to be taught. Be ready…and may you celebrate yourself and the vibrant women that surround you this month, and every month. Happy Women's History Month!"
-Marilyn Ridley, BS in Business 
"My aunt, Natasha, will always be a woman I look up to for inspiration as I embark upon my educational endeavors. ….While growing up, I took notice how she would humbly decline the recognition for how well she performed in school, did not follow the expected cultural norms of the inner city, and had self-discipline for academic success. Natasha had the opportunity to skip grades twice in her formal education. 
I watched her more than she would have ever known. In the early 80's, Natasha began listening to rock music, dressed similar to Cyndi Lauper and sported the long-tailed braid, and had a diverse group of friends. I copied her style and mixed it in with my own. 
After graduating from Murray Bertram H.S a year earlier than her classmates, Natasha worked for Salomon Brothers and Goldman Sachs. Today, she is a thriving entrepreneur and CEO of her own business located in San Francisco."
-ShaWanna L. McPhaul, BS in Business 
"The woman who inspired me was C. Edwards, my mother. A hard-working independent woman who instilled in her children the value of self-respect and the importance of an education. I have fond memories of my childhood doing homework with my mom at the dining room table. This foundation propelled me to reach for the stars; not the sky, or the moon, but the stars. 
Mother,
You will always be my hero.
Because of you I am.
You were my inspiration,
You were my strong supporter,
My cheerleader and high tower.
Thank you for the memories,
Thank you for the love and guidance.
You are gone, but NEVER forgotten,
I will always love you."
-Mazette Edwards, BS in Health Information Management
"I am the beneficiary of so many brave and unsung women heroes.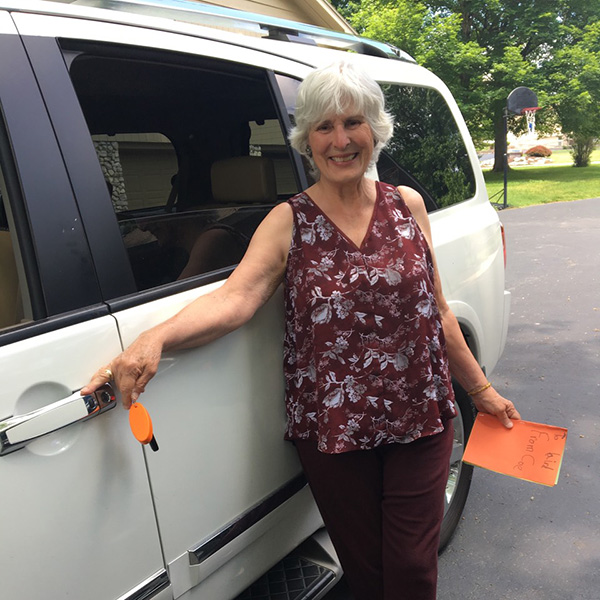 Idol #1: My mom, Sandra Sheridan. Ok, I get that this is a predictable response. But nothing about my mom was ordinary. As her eldest child, I was born one month before she turned 20. By age 26, she had four kids in diapers (cloth ones back then!) She had her 10th and last child at age 39. 
Throughout my youth, she taught me to think like an artist, to be ever curious, and to never fear being different from the crowd. Although she was BUSY, she still devoured books, and even though she never went to college, she has a vocabulary that I envy to this day. She is a thinker and a questioner. Perhaps her most important lesson of all—success means nothing without gratitude to those who paved the way.
Idol #2: Toni Morrison. Synopsizing all of Toni's super-sized achievements is not an easy task. First and foremost, she writes like a dream. Her stories involve devastating suffering and loss without ever sacrificing human dignity. She fearlessly confronts the evil of racism and the legacy of slavery. Her characters are as familiar as my neighbor down the hall. 
Toni taught me the importance of an ambitious work ethic. Like so many CUNY SPS students, she juggled work, single momming, and working on her writing projects. While she worked as Random House's senior fiction editor (the first black woman to secure the post), she got up at 4:00 am to work on her first novel The Bluest Eye. Oh yeah, and she won the Nobel Prize for Literature—the first (and only) Black woman to achieve this award.
Idol #3. All the women students at CUNY SPS. Maybe you think it's cheating to name a group. I don't. Our women students share a collective experience. We all manage responsibilities with families, work, and school. We steal moments found in the grocery store line to read an assignment or post on the discussion board. We prepare the meals for our families and proofread papers while the onions simmer. And now with COVID, we homeschool kids while completing our own assignments. The juggle is real! Watching my sister students balance this crazy agenda inspires me to keep pushing and never give up. So kudos and thank you to each and every one of you."
-Lisa Sheridan, BA in Communication and Media '20