CUNY SPS Receives Award for Faculty Online Teaching Workshops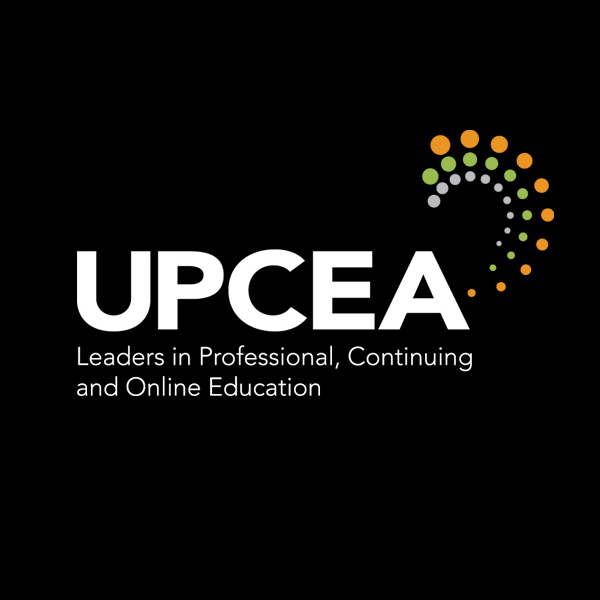 The CUNY School of Professional Studies (CUNY SPS) is proud to announce that it has received the 2020 University Association for Professional, Continuing, and Online Education (UPCEA) Mid-Atlantic Region Award for Faculty Development. 
This honor recognizes the School's Office of Faculty Development and Instructional Technology (OFDIT) for developing a three-week-long Online Teaching Essentials (OTE) workshop to help faculty across the City of University of New York (CUNY) system learn about best practices in online instruction and to convert their summer and fall courses to fully online. This initiative seeks to ensure that tens of thousands of students across CUNY, whose lives may have otherwise been disrupted by the COVID-19 pandemic, continue to receive high-quality academic instruction.
Jennifer Sparrow, associate dean of academic affairs at CUNY SPS, said, "I'm delighted that the Office of Faculty Development and Instructional Technology and in particular, Director Ruru Rusmin, have received this award in recognition of their extraordinary faculty development work to support online teaching and learning throughout the University during this challenging time."
Under Rusmin's leadership, the OFDIT office provides CUNY SPS faculty with support, training, and resources needed to be successful and innovative online teachers. This spring, when the CUNY system had the sudden need to convert thousands of courses to distance learning across its campuses due to the COVID-19 pandemic, the office expanded its services by quickly adapting its faculty training into a professional development workshop that would provide CUNY faculty with these important online teaching fundamentals. 
 "The OFDIT team is pleased to be recognized for its work on the OTE project. When the pandemic hit and CUNY transitioned to remote teaching last spring, like everyone else we wanted to help in any way we could. The speed and scale of the OTE project was demanding, but with support from leadership the OFDIT team rose to the challenge," said Rusmin. "The entire team, including the facilitators across CUNY and liaisons from participating campuses, also appreciated the opportunity to work with colleagues across the University and to contribute to the massive effort to shift to sustained and effective online teaching."
To date, over 2,000 faculty from 15 CUNY campuses have participated in four cohorts of the OTE workshop. During the three-week course, faculty gained first-hand experience of what it is like to learn online in an asynchronous environment in Blackboard. The OTE workshop objectives included understanding the online learning environment; structuring the online learning experience; communicating and interacting online; developing online presence and engagement; conducting effective online assessment; employing principles of the Universal Design for Learning (UDL) framework; and developing the course schedule. 
The UPCEA offers the Mid-Atlantic Region Award for Faculty Development each year to recognize outstanding work in the advancement of faculty and staff development programs. This year, CUNY SPS was selected by the UPCEA for successfully achieving the award's stated criteria to honor programs that are innovative, within the adult/continuing education field, fulfill their own stated objective, and are cost-effective and time-efficient. An award ceremony for the winners will be held during the UPCEA 2020 Mid-Atlantic Region Conference this October. As a regional winner, CUNY SPS is also eligible to participate in UPCEA's national award program in 2021.
Founded in 1915, the UPCEA is the leading association for professional, continuing, and online education. For more than 100 years, UPCEA has served most of the leading public and private colleges and universities in North America. The association serves its members with innovative conferences and specialty seminars, research and benchmarking information, professional networking opportunities, and timely publications. 
About the CUNY School of Professional Studies
For over 15 years, the CUNY School of Professional Studies (CUNY SPS) has been leading online education in New York. Offering the most fully online Bachelor's and Master's degree options at the City University of New York, CUNY SPS meets the needs of adults who are looking to finish a bachelor's degree, progress from an associate's degree, earn a master's degree or certificate in a specialized field, and advance in the workplace or change careers.
The School's growth has been remarkable, with twenty-three degrees launched since 2006. Enrollment has risen by more than 30% in the last four years to over 4,000 students in the credit-bearing programs and thousands more who are enrolled in non-degree and grant-funded workplace learning programs. In addition, the School has an active Alumni network and has established the CUNY SPS Foundation, which offers multiple scholarship opportunities to current students.
CUNY SPS has been ranked in the nation's top 5% by U.S. News & World Report for the past six years, most recently in its list of the 2020 Best Online Bachelor's Degree Programs, making CUNY SPS the highest nationally listed program in New York State and New York City.
Press Contact
Andrea Fagon
Director of Marketing and Communications
andrea.fagon@cuny.edu