CUNY School of Professional Studies Leads Online Teaching Workshops for CUNY Faculty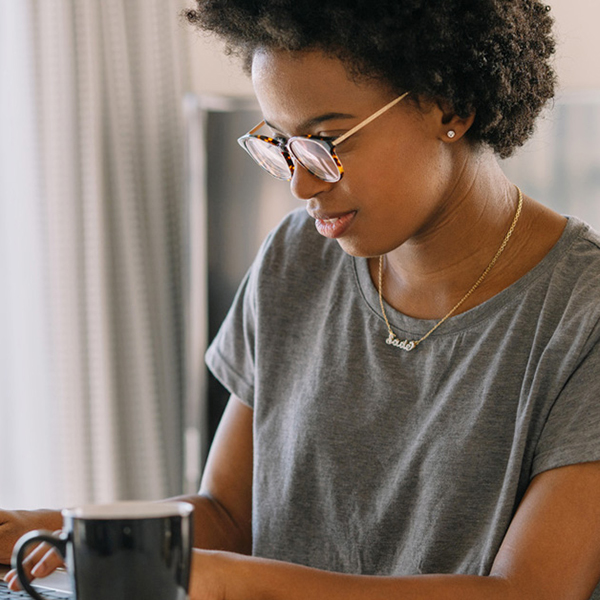 More than 1,000 CUNY Faculty have Participated in the 3-Week Sessions on Online Learning
The City University of New York is helping faculty members master instructional best practices for online teaching and learning through three-week workshops led by the CUNY School of Professional Studies, a national leader in online degree programs for over 15 years.
Hundreds of faculty have enrolled and participated in the professional development opportunity. The first cohort of nearly 450 faculty from 14 CUNY campuses took the online workshops in May. A second group of about 425 faculty successfully finished the June session, and a third group of about 670 faculty began on July 9. Anticipating a higher proportion of online classes in the times of COVID-19, the University will continue to invest in sessions for faculty on online teaching as well as for staff in delivering support services for students.
"What has been demonstrated over time is that the best instructional practices can enable teachers to vastly improve student educational outcomes, whether in person or online," said Chancellor Félix V. Matos Rodríguez. "These professional development opportunities, spearheaded and delivered by our noted experts in the online space, will have long-term positive results for faculty and students alike. I am grateful for SPS' leadership and to the hundreds of faculty members from across CUNY who embraced the opportunity and signed up for the workshops."
Developed by CUNY SPS, the workshops introduce faculty to the online learning environment and informs them about the needs of virtual learners, best practices for online teaching, principles of the Universal Design for Learning framework, and online assessments of the course and the student.
"As CUNY's first school to offer fully online degree programs, we are proud to share the expertise we've honed over the past 15 years with our CUNY colleagues," said John Mogulescu, dean of the CUNY School of Professional Studies. "We know that our faculty and students alike can benefit from the most innovative online pedagogical practices and techniques, and that is what these workshops are designed to provide. CUNY SPS will continue to support the University's needs."
OTE Workshops are one component of CUNY's expanded effort to provide opportunities for faculty to enhance their ability to teach online, and to give colleges a broad base of resources to aid their online program development. OTE workshops consist of six course modules in the learning management system Blackboard. Participants review the resources, engage in online discussions and complete practice exercises designed to assist them in building their own online courses.
"The OTE course was a lifesaver for me," said Shaneen Singh, an associate professor of biology at Brooklyn College who took the workshop. "I had to abruptly shift to teaching my course asynchronously to accommodate the students this summer. I would never have had the confidence to do this on the fly if I had not taken the OTE course. In addition to providing great resources, I was able to see online teaching from both the student's and instructor's perspective."
Other faculty participants agreed.
"The OTE Workshop was helpful in both course and instructional design. It brought a sense of creative rejuvenation in teaching and learning," said Kay I. Neale, the coordinator of the cultural diversity program at York College. "The various aspects of the course reminded me that our students are always paramount, especially with the downloading of the students' version of the Learning Management Platform (Blackboard). Seeing things from their perspective made a big difference with redesigning the course."
CUNY SPS faculty that taught the workshop had similar positive feedback from the experience.
"By the end of the three-week workshop, many participants seemed to surprise even themselves that they'd learned so much," said Bonnie Oglensky, professor and academic director of sociology and human relations at CUNY SPS and a facilitator of the OTE. "More than that, they had begun to shift their view of what is possible in online teaching."
"One of the most beneficial aspects of the workshop is that faculty are grouped by discipline into cross-campus sections, facilitated by a CUNY faculty member who is a veteran online instructor in the field," said Jennifer Sparrow, associate dean of academic affairs at CUNY SPS, who leads the school's OTE program. "Through these evolving communities of practice, faculty are able to share resources and learn from their colleagues, developing networks that will remain long after the workshop has ended."
The design and implementation of the CUNY-wide OTE program has been administered by Ruru Rasmin, director of the School's Office of Faculty Development and Instructional Technology (OFDIT). Rasmin noted, "OFDIT's mission is to provide CUNY SPS faculty with support, training, and resources needed to be effective and innovative online teachers. The expansion of our faculty development efforts has enabled us to also support hundreds of others across the CUNY system during this critical time. We are excited to provide faculty the opportunity to learn about best practices in online pedagogy and reflect on their recent experiences together with their peers. In addition to growing a community of practice around online teaching, our aim is that faculty will take advantage of the affordances of the online format and transform their courses to improve the learning experience for students at CUNY schools around the city."
About the CUNY School of Professional Studies
For over 15 years, the CUNY School of Professional Studies (CUNY SPS) has been leading online education in New York. Offering the most online Bachelor's and Master's degree options at the City University of New York, CUNY SPS meets the needs of adults who are looking to finish a bachelor's degree, progress from an associate's degree, earn a master's degree or certificate in a specialized field, and advance in the workplace or change careers.
The School's growth has been remarkable, with twenty-three degrees launched since 2006. Enrollment has risen by more than 30% in the last four years to over 3,700 students in the credit-bearing programs and thousands more who are enrolled in non-degree and grant-funded workplace learning programs. In addition, the School has an active Alumni network and has established the CUNY SPS Foundation, which offers multiple scholarship opportunities to current students.
CUNY SPS has been ranked in the nation's top 5% by U.S. News & World Report for the past six years, most recently in its list of the 2020 Best Online Bachelor's Degree Programs, making CUNY SPS the highest nationally listed program in New York State and New York City.
Press Contact
Andrea Fagon
Director of Marketing and Communications
andrea.fagon@cuny.edu
(646) 664-869