CUNY SPS Offers Grocery Micro-Grants to Combat Food Insecurity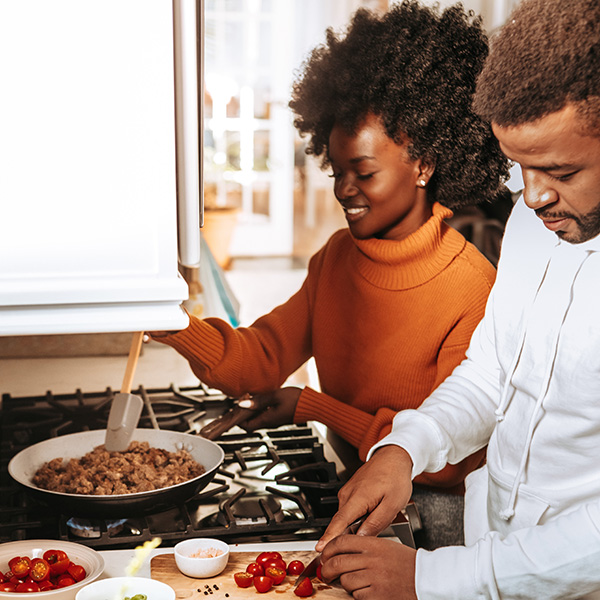 In an effort to help students experiencing food insecurity, the CUNY School of Professional Studies (CUNY SPS) has launched a virtual food access initiative. This program, developed with donations from the Carroll and Milton Petrie Foundation and the CUNY SPS Student Association, will provide all eligible students with $50 micro-grants that they may use to purchase groceries.
"With the pandemic, we know that many students are struggling even more with food insecurity, and CUNY SPS eagerly wants to help," said Jennifer Grace Lee, associate dean for enrollment management and student services at CUNY SPS. "We are extremely grateful to the Carroll and Milton Petrie Foundation and the CUNY SPS Student Association for their generous donations, which have enabled us to set up this food assistance program. We encourage all students who may be in need to reach out and apply for these micro-grants."
As the skyrocketing number of CUNY SPS emergency grant applications over the last year reveals, the COVID-19 crisis and the resulting economic depression are having a devastating effect on students. Funded with generous grants of $15,000 from the Petrie Foundation and $56,000 from the Student Association, the virtual food access initiative seeks to lessen some of the burden students may be experiencing by offering them grocery vouchers that can be spent online on their own time and convenience.
"Food insecurity is an issue that has always plagued us, and the pandemic has only exacerbated the issue. The Student Association is proud to be able to be a part of easing the pain of food insecurity for our CUNY SPS family," said Shakima Williams-Jones, co-chair of the CUNY SPS Student Association. "We were heartbroken to hear that so many of our students were facing food insecurity and we hope that this virtual food pantry will be a positive part of the solution."
The CUNY SPS virtual food access initiative will be managed by the School's Office of Scholarships, which runs all the scholarship, debt forgiveness, and emergency grant programs. To participate, students are encouraged to register for the service through the School's online scholarship management system. All degree and certificate students enrolled in the current semester at CUNY SPS will be eligible for the $50 micro-grants.
Initial grants to students will be distributed as an e-grocery card. Students may request additional micro-grants every 30 days as long as they are enrolled in the current semester and provide proof of grocery purchase from a previous disbursement. Subsequent food assistance grants will be disbursed through CUNYfirst.
For more information, visit the Food Access Initiative webpage.
About the CUNY School of Professional Studies
For over 15 years, the CUNY School of Professional Studies (CUNY SPS) has been leading online education in New York. Notable for offering the most online bachelor's and master's degree options at the City University of New York, and for serving transfer students as the University system's only undergraduate all-transfer college, CUNY SPS meets the needs of adults who wish to finish a bachelor's degree, progress from an associate's degree, earn a master's degree or certificate in a specialized field, and advance in the workplace or change careers.
The School's growth has been remarkable, with twenty-four degrees launched since 2006. Enrollment has risen by more than 30% in the last four years to over 4,000 students in the credit-bearing programs. Thousands more are enrolled in non-degree and grant-funded workplace learning programs. In addition, the School has an active alumni network and has established the CUNY SPS Foundation, which offers multiple scholarship opportunities to current students.
CUNY SPS has consistently been named by U.S. News & World Report as one of the country's top online institutions. This year, the School was ranked in the top 2% in the nation on the publisher's list of the 2021 Best Online Bachelor's Degree Programs.
Press Contact
Andrea Fagon
Director of Marketing and Communications
andrea.fagon@cuny.edu