CUNY SPS to Offer Disability Services in Higher Ed Advanced Certificate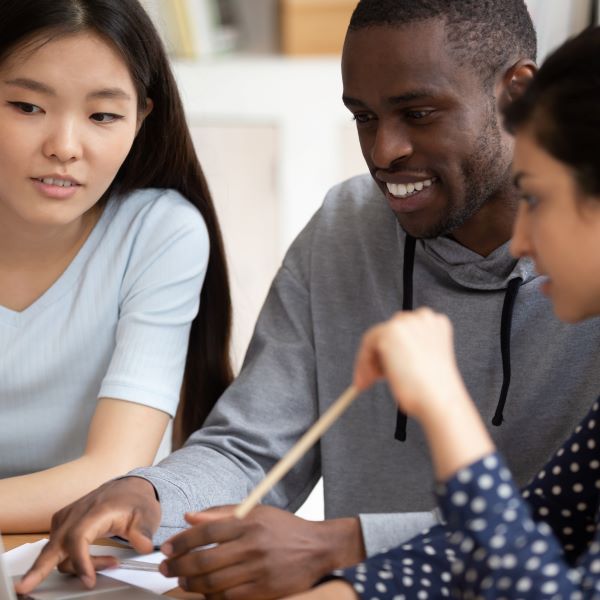 The CUNY School of Professional Studies (CUNY SPS) is proud to announce the launch of the Advanced Certificate in Disability Services in Higher Education, beginning in the Spring 2022 Semester. The fully online program will equip disability office workers with the skills and knowledge to effectively champion college students with disabilities.
"The program has several advantages," said Dr. Mariette Bates, academic director of the disability studies programs at CUNY SPS. "Not only will it allow students who already have a master's degree to learn more about topics in disability services, but students who might not be fully prepared to engage in a master's program can complete the Advanced Certificate and achieve a credential that will help them advance in their career. Students who do well in the Advanced Certificate program and who decide they would like to continue on to the MS in Disability Services in Higher Education could transfer their Advanced Certificate credits into the MS program."
The Advanced Certificate is structured so that all students take the program's foundational course DSAB 601: Psychosocial, Cultural and Political Aspects of Disability, and then choose from an array of MS courses that best suit their needs or specializations. The Certificate also includes a practicum course that students may take to gain experience working at a college or university disability service office.
"With only one MS program in existence, most staff, particularly at the supervisor level, hold master's degrees in other disciplines—social work, rehabilitation counseling, special education, or hold law degrees," noted Dr. Bates. "For these workers, a graduate-level certificate would be an ideal choice. There are also workers in fields outside higher education who may choose to take specific courses to help them in their current position."
To learn more, visit the Advanced Certificate in Disability Services in Higher Education program page.
About Disability Studies at the CUNY School of Professional Studies
Disability Studies is an emerging academic field that explores disability from multiple perspectives, including the social sciences, humanities, science, and the law. CUNY SPS offers groundbreaking, fully accredited online degree and certificate programs within Disability Studies, including the BA in Disability Studies, MA in Disability Studies, MS in Disability Services in Higher Education, and Advanced Certificates in Disability Studies and Disability Services in Higher Education.
About the CUNY School of Professional Studies
For over 15 years, the CUNY School of Professional Studies (CUNY SPS) has been leading online education in New York. Notable for offering the most online bachelor's and master's degree options at the City University of New York, and for serving transfer students as the University system's only undergraduate all-transfer college, CUNY SPS meets the needs of adults who wish to finish a bachelor's degree, progress from an associate's degree, earn a master's degree or certificate in a specialized field, and advance in the workplace or change careers.
The School's growth has been remarkable, with twenty-four degrees launched since 2006. Enrollment has risen by more than 30% in the last four years to over 4,000 students in the credit-bearing programs. Thousands more are enrolled in non-degree and grant-funded workplace learning programs. In addition, the School has an active alumni network and has established the CUNY SPS Foundation, which offers multiple scholarship opportunities to current students.
CUNY SPS has consistently been named by U.S. News & World Report as one of the country's top online institutions. This year, the School was ranked in the top 2% in the nation on the publisher's list of the 2021 Best Online Bachelor's Degree Programs.
Press Contact
Andrea Fagon
Director of Marketing and Communications
andrea.fagon@cuny.edu