CUNY SPS Honors National Disability Employment Awareness Month 2020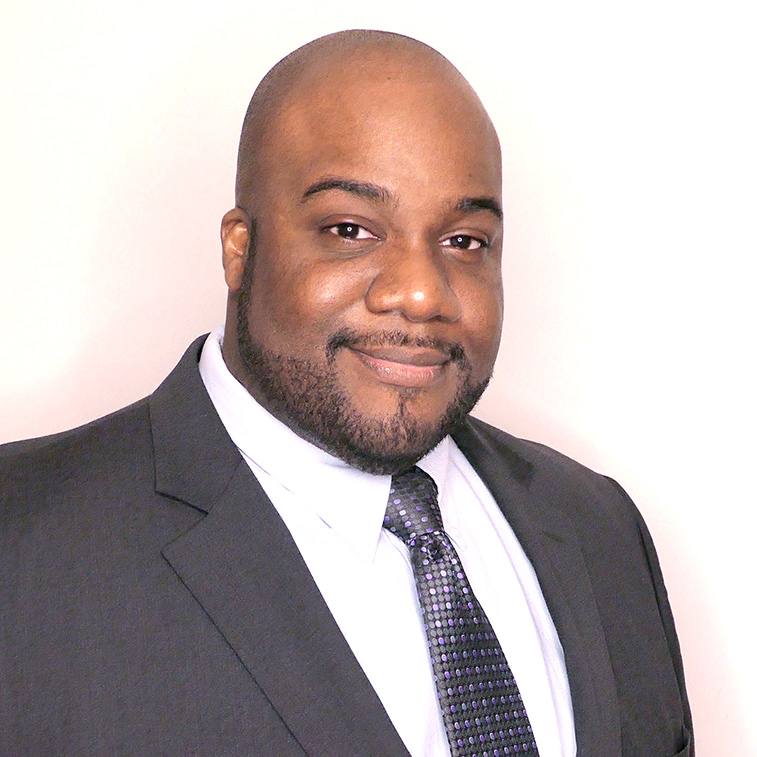 The CUNY School of Professional Studies (CUNY SPS) is commemorating the 2020 National Disability Employment Awareness Month with events that honor students with disabilities and raise awareness of the contributions of the disability community.
Celebrated each October, National Disability Employment Awareness Month is a federal observance administered by the U.S. Department of Labor's Office of Disability Employment Policy (ODEP) as a way to honor America's workers with disabilities. This year marks the 75th anniversary of NDEAM's observance and the 30th anniversary of the Americans with Disabilities Act (ADA), the groundbreaking civil rights legislation that prohibits discrimination based on disability.
Inspired by these milestones, ODEP has designated the theme for NDEAM 2020 to be "increasing access and opportunity" in an effort to focus on the ways that America's workplaces continue to include and accommodate people with disabilities. As in years past, the CUNY SPS Abilities and Resources Committee (ARC), a subcommittee of the CUNY SPS Student Association with a mission to raise awareness around disability issues, is offering programming throughout the month in collaboration with the CUNY SPS Office of Student Services.
On October 13, the ARC is hosting a talk by Jason Adam Katzenstein for his book Everything is an Emergency: An OCD Story in Words and Pictures, in which the New Yorker cartoonist describes his lifelong struggle with obsessive-compulsive disorder. This event was organized in recognition of OCD Awareness Week (Oct 13-19), an international effort that also takes place in October each year to raise awareness and understanding about obsessive-compulsive disorder and related disorders, with the goal of helping more people get timely access to appropriate and effective treatment.
On October 22, the ARC is presenting the panel discussion Navigating Ableism: Perspectives and Tools to Challenge Employment Bias and Injustice. This event will feature a keynote address by Zebadiah Hall, the Director of Student Disability Services at Cornell University. Following his address, Hall will join a moderated panel with audience participation. The other speakers on the panel will include Katherine Carroll, an Assistant Commissioner at the New York City Commission on Human Rights, and Kathleen Marsala-Cervasio, an Associate Professor of Nursing at CUNY SPS, as well as a student representative.
Alongside these events, the month provides an opportunity to reflect upon the efforts that CUNY SPS has made to increase access and opportunity for people with disabilities in institutional settings like the workplace and higher education. One important way that the School seeks to do this is through its Master of Science in Disability Services in Higher Education (MSDSHE), a unique online degree program that prepares its graduates to become effective advocates for students with disabilities to ensure that they receive the services, mentoring, and support needed for college success.
Launched in 2016 in what is the first program of its kind in the country, MSDSHE has already produced several classes of graduates who have gone on to successful and fulfilling disability services positions in higher education. As NDEAM shines a spotlight on the ways that people with disabilities can be empowered and supported, two of the program's alumni reflect upon their advocacy work and what makes them so passionate about the field.
For Danielle López, empowering students with disabilities has been a lifelong passion. Currently the Assistant Director of the Center for Student Accessibility at CUNY's College of Staten Island (CSI), López joined the disability services field back when she was an undergraduate at the college and took a work-study job at the Center.
"I had a friend who is visually impaired in middle school and seeing her own experiences made me a bit more aware of some of the differences that students face not only in the world of academics, but also on a personal level," explained López. "What inspires me is knowing that we have students who come in [to the Center] who are already facing marginalization and stigma in society. And when you have a support team within higher education who really tells you what your rights and responsibilities are, what different opportunities are available to you, despite your disability, you get to learn self-advocacy skills and empower yourself. "
As part of her AD role, López supervises the academic counselors that work directly with students and mediates any issues that students might have in terms of access. López also sits on various committees and takes part in other administrative tasks, including meeting with faculty, providing training, and facilitating workshops.
All of this is immensely rewarding, since it allows her to both help and watch firsthand as students with disabilities gain confidence in themselves. "In this field the transition from high school to college is such a huge one for students," said López. "I love to see students come to school and face those typical transitional challenges, but also along the way start to develop their own relationships, become an active member of the College Community, and then ultimately achieve their educational goals."
López notes that the MSDSHE program has been hugely useful for her job, helping to fill in gaps of her knowledge about administrative work. From learning about the potential concerns over accommodations outside of the classroom to understanding the laws, regulations, and differences between a service animal and an emotional support one, López still utilizes the tools and templates that she learned in her MSDSHE classes. Most recently, López consulted some sample assessment reports she had written for a MSDSHE class, along with her professor's feedback, to guide her when she was writing an individual assessment report for the Center.
Finally, López has recently been able to expand her responsibilities at CSI in another meaningful way. In addition to her job at the Center, she is also an adjunct lecture in the psychology department at CSI, where she teaches the class 'Psychological Perspectives of Disabilities'. López credits the MSDSHE coursework and the guidance she received from Mariette Bates, academic director of the program, with helping her gain an understanding of the psychology of students with disabilities on a deeper level.
For Phillip Ferrigon, working in disabilities services was a second—and far more rewarding—career. After deciding to leave a lucrative but unfulfilling career in finance, and inspired by a family history of disability and a desire to help others in need, Ferrigon took a leap, enrolling in the MSDSHE program in 2016.
As Ferrigon reflected, "The choice I made to get on board this journey in the MSDSHE program was intended to be a career change. I did not anticipate that this process would uncover new truths about me and the value I can provide to others. I feel like a better version of myself, thanks to CUNY SPS."
During his time in the program, Ferrigon gained a strong foundational understanding of disability services and how it is applied in a post-secondary environment, learned about the effective processes and framework of historical practices on disability services, and was introduced to various methods of student services like universal design. Outside of the coursework, Ferrigon also was inspired by fellow classmates and faculty members, who helped welcome him to the disability services community during his career transition.
Just a few months after graduating in 2018, Ferrigon was hired as an accessibility specialist at New York University's Moses Center for Student Accessibility, where his main responsibility is to furnish reasonable accommodations (both academic and housing) for students with disabilities at NYU's various global campuses.
"The most rewarding experience of this role is problem solving and developing methods towards dismantling barriers between NYU students and their academic success," Ferrigon noted. "It's important to remember that we all have limitations and no one is made perfect. Communicating that message broadly is a professional goal of mine."
Related to this, Ferrigon describes one eye-opening issue that he learned about at CUNY SPS that has inspired his work ever since. "Supporting Black and Latino students with disabilities was introduced to me during my graduate studies and it still has a profound impact upon me today. I am always disheartened when reading statistics that indicate minorities with disabilities are significantly underrepresented in colleges today, regardless of increased access to higher education for many individuals," said Ferrigon. "As a minority, I feel I am in a unique position to assist this population with cultural sensitivity. Much work has to be done and I recognize my efforts alone will not fix this issue of underrepresentation. But it's a solution I want to implement at some point in my career."
About Disability Studies at the CUNY School of Professional Studies
Disability Studies is an emerging academic field that explores disability from multiple perspectives, including the social sciences, humanities, science, and the law. CUNY SPS offers groundbreaking, fully accredited online degree and certificate programs within Disability Studies including the BA in Disability Studies, MA in Disability Studies, MS in Disability Services in Higher Education, and Advanced Certificate in Disability Studies.
About the CUNY School of Professional Studies
For over 15 years, the CUNY School of Professional Studies (CUNY SPS) has been leading online education in New York. Offering the most online Bachelor's and Master's degree options at the City University of New York, CUNY SPS meets the needs of adults who are looking to finish a bachelor's degree, progress from an associate's degree, earn a master's degree or certificate in a specialized field, and advance in the workplace or change careers.
The School's growth has been remarkable, with twenty-four degrees launched since 2006. Enrollment has risen by more than 30% in the last four years to over 4,000 students in the credit-bearing programs and thousands more who are enrolled in non-degree and grant-funded workplace learning programs. In addition, the School has an active Alumni network and has established the CUNY SPS Foundation, which offers multiple scholarship opportunities to current students.
CUNY SPS has been ranked in the nation's top 5% by U.S. News & World Report for the past six years, most recently in its list of the 2020 Best Online Bachelor's Degree Programs, making CUNY SPS the highest nationally listed program in New York State and New York City.
Press Contact
Andrea Fagon
Director of Marketing and Communications
andrea.fagon@cuny.edu