The CUNY School of Professional Studies Launches New Programs in Nursing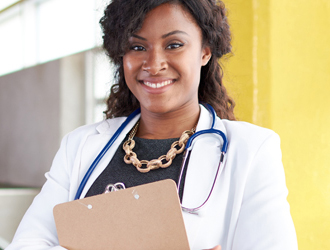 New York, NY – February 2, 2017 - Across the nation, nurses have been encouraged to develop the knowledge, leadership abilities, and interpersonal proficiencies beyond what is learned at the bachelor's degree level in order to improve the health care system.  In response to this need, the CUNY School of Professional Studies (CUNY SPS) has developed a portfolio of new online degree and certificate programs in nursing within the fields of education, organizational leadership, and informatics.
"The complex, evolving healthcare system highlights the critical contributions needed from nurses to provide quality and safety in healthcare," says academic director of nursing Dr. Margaret Reilly. "Advanced education prepares nurses with the skills to promote health, lead change, and enhance quality care in various roles and settings."
Over the next two years, CUNY SPS will add nine fully online master's degrees, advanced certificates, and dual RN to BS-MS programs to its portfolio, joining their current online RN to BS in Nursing degree program. In the fall of 2017, they will accept their first classes for the MS in Nursing Education, the Dual RN to BS-MS in Nursing Education, the MS in Nursing Organizational Leadership, and the Dual RN to BS-MS in Nursing Organizational Leadership online degree programs.
These programs fill a growing void within the health care system. The Nursing Education degrees were designed to increase the number of nurse educators in academia and medical centers, ultimately ensuring that our nation's hospitals receive more qualified nurses. The Nursing Organizational Leadership degrees prepare nurses to contribute to health, education, and the social structure of communities by assuming positions of leadership. Additionally, these programs will serve as the first fully online graduate and dual BS-MS degrees in nursing in the CUNY system.
Press Contact:
Andrea Fagon
Director of Marketing and Communications
andrea.fagon@cuny.edu
(646) 664-8690