CUNY School of Professional Studies Awarded Over $200K for Transformative "U Turn" Project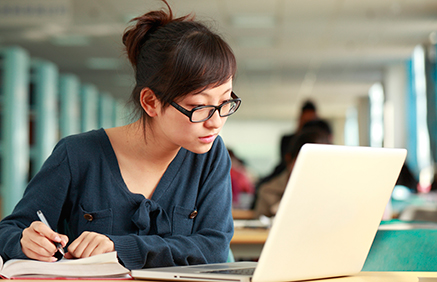 A two-year grant from Graduate NYC's College Completion Innovation Fund (CCIF) will support the creation of "U Turn," a transformative admissions process for working adults at the CUNY School of Professional Studies (CUNY SPS).
U Turn: A Nontraditional Admission Approach for the Post-Traditional Student seeks to increase access to college and improve student success. It creates a holistic admissions process that allows returning adults who would not otherwise be eligible for admission to CUNY SPS to demonstrate proficiency in communication, quantitative analysis, research, project management, and other competencies via an electronic portfolio. Upon admission, the candidate's portfolio will be reviewed for possible prior learning credit.
"This much-needed support from CCIF will enable the CUNY School of Professional Studies to improve adult transfer students' success and more effectively serve our adult students," said Jennifer Sparrow, associate dean for academic affairs. "Our institutional data shows that CUNY SPS transfer students who have earned Credit for Prior Learning graduate up to two semesters sooner than their peers. Our students have indicated that the portfolio process itself is a motivator, reinforcing that prior life and work experience are valued by the institution."
"I am delighted that Graduate NYC's College Completion Innovation Fund has given CUNY SPS the opportunity to help adult learners return to college and finish their degrees through an alternative admissions process," said John Mogulescu, dean of the School. "The project's focus on providing a fresh start and increased academic momentum for adult students returning to college fits perfectly with the mission of our School, addresses key goals of the University's Strategic Framework, and represents the kind of innovative thinking that is the hallmark of CUNY SPS."
Applicants who apply though the U Turn program will also complete an online learning simulation, be provided with support from a dedicated admissions adviser, and develop portfolios of work and life experience to be assessed for credit.
About the CUNY School of Professional Studies
Home to the first fully online degree programs at the City University of New York, the CUNY School of Professional Studies provides online and on campus programs that meet the needs of adults who are looking for a seamless way to finish or transition into a bachelor's degree, earn a master's degree or certificate in a specialized field, advance in the workplace, or change careers.
Affirming its role as a leader in online education, CUNY SPS was ranked in the top 5% in the Nation in U.S. News & World Report's list of the 2018 Best Online Bachelor's Degree Programs. Of the institutions listed, CUNY SPS ranks 1st in New York State.
Press Contact:
Andrea Fagon
Director of Marketing and Communications
andrea.fagon@cuny.edu
646-664-8690