Coastal Storm Plan Preps New Yorkers for Future Hurricanes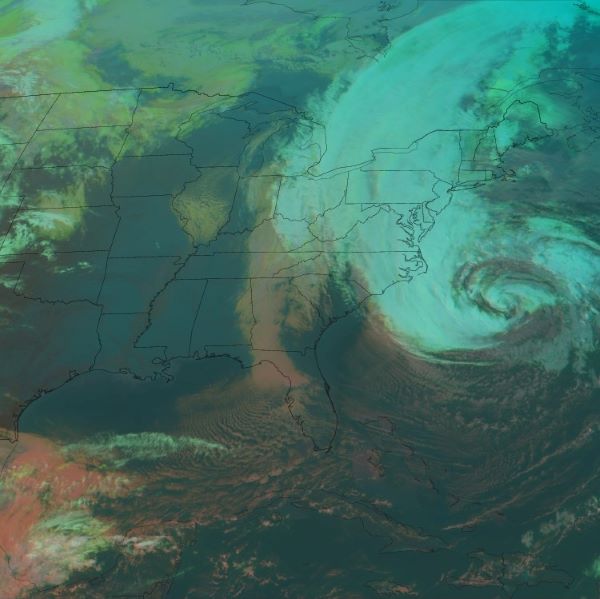 As peak hurricane season and the 10th anniversary of Hurricane Sandy loom near, the awareness of and need for storm prep has never been greater. To help address this necessity, the CUNY School of Professional Studies (CUNY SPS) offers a Coastal Storm Plan (CSP) program that trains New York City agency workers for these weather emergencies.
Run by the School's Office of Professional Education and Workplace Learning (PEWL), in partnership with the agency NYC Emergency Management, the CSP program offers an example of how CUNY SPS works closely with the City to support its residents.
First developed by PEWL in 2005, the CSP includes a variety of instructor-led online trainings, e-Learnings, training and marketing videos, as well as field guides, pocket reference guides, Just-in-Time training manuals, and other operational materials to be used in hurricane shelters and evacuation centers.
Since its inception, tens of thousands of City employees have taken the training, which is targeted primarily towards City agency staff who are assigned a role in the CSP evacuation and sheltering system and require training to perform the tasks necessary to run these and other emergency operations. The CSP is also available to state, federal, NGO, and private partner organizations that provide support to these operations.
Storms are always on the mind of PEWL Senior Program Manager for Emergency Management Michael Schultz, who has both worked in and managed the CSP training program almost since it began at PEWL.
"The further you get away from the last disaster, the tendency to forget about it increases dramatically," Schultz said. "This training is very important, but it's also important for New Yorkers to be prepared for major storms."
According to the National Oceanic and Atmospheric Administration, the hurricane forecast this year suggests there could be 14 to 20 named storms, with six to 10 turning into hurricanes with sustain winds of at least 74 miles per hour. Three to five of those could become major hurricanes, which have winds of 111 miles per hour or greater, corresponding to Categories 3, 4, and 5 on the Saffir-Simpson scale. The updated forecast calculates a 60 percent chance of an above-normal season.
Hurricane Sandy, which hit New York City on Oct. 29, 2012, destroyed about 300 homes, left hundreds of thousands of New Yorkers without power, damaged critical public and private infrastructure, and left many New Yorkers vulnerable.
"It's no longer in the public consciousness and the weather is getting more unpredictable," Schultz said. "People don't want to spend money on the things they can't see, but when these storms happen you will benefit from being prepared."
He added that the City's Emergency Management department provides a great guide for residents along with frequently asked questions about hurricanes. For more information, visit the NYC Emergency Management Know Your Zone website.
About the CUNY School of Professional Studies
As New York's leader in online education since 2006, the CUNY School of Professional Studies (CUNY SPS) offers the most online bachelor's and master's degree options at the City University of New York, and serves as the University's only undergraduate all-transfer college. With 26 degrees and numerous other non-degree and grant-funded workplace learning programs, CUNY SPS meets the needs of adults who wish to finish a bachelor's degree, progress from an associate's degree, earn a master's degree or certificate in a specialized field, and advance in the workplace or change careers. Consistently ranked highly by U.S. News & World Report for its online offerings, and noted for its soaring growth and enrollment, CUNY SPS has emerged as a nationwide leader in online education. The School's renowned and affordable online programs—which offer in-state tuition to all students regardless of where they live—ensure that busy working adults may fulfill their educational goals on their own time and schedule.
Press Contact
Andrea Fagon
Director of Marketing and Communications
andrea.fagon@cuny.edu