The Academy for Community Behavioral Health Launches Second Year of Community-Centered Programs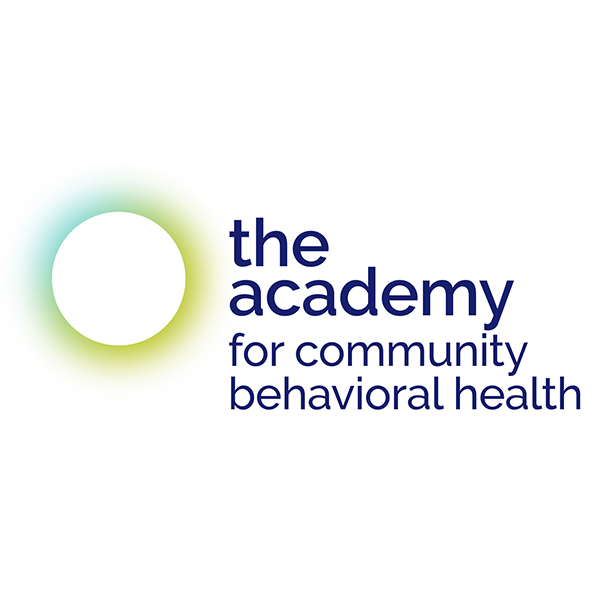 The Academy for Community Behavioral Health (the Academy) is pleased to announce new courses and co-designed programs that help New York City social service providers address behavioral health with the communities they serve.
Throughout 2021-22, the Academy developed more than 20 courses and reached over 2,000 learners from 250 organizations across the city, prioritizing the 33 neighborhoods identified by the New York City Taskforce on Racial Inclusion and Equity (TRIE) as most impacted by COVID-19 or experiencing high rates of health and other socioeconomic disparities.
The Academy was launched in Spring 2021 by the CUNY School of Professional Studies (CUNY SPS) Office of Professional Education and Workplace Learning with support from the Mayor's Office of Community Mental Health and the Mayor's Office for Economic Opportunity. Its mission is to build the capacity of community-based organizations, City and State agencies, and other social service providers to proactively address behavioral health.
Academy programs help social service providers respond to related mental health, economic, and social inequalities made worse by the pandemic. These have included a six-week course on skills to support bereaved community members, and an eight-week course that helps providers understand the mental health impacts of racism and use counseling skills to acknowledge and help people talk about their experiences.
"The COVID-19 pandemic exposed many critical gaps in mental and behavioral healthcare that need to be closed. Innovative solutions like this are an example of what strong interagency and community partnerships can collaboratively develop to eliminate these barriers to care," said Deputy Mayor for Health and Human Services Anne Williams-Isom.
The Academy launched its first certificate program in Motivational Interviewing, a collaborative, evidence-based counseling method to help people make positive behavior changes that improve health and wellbeing. The Academy's certificate programs are unique in that they offer not only training, but ongoing coaching and implementation support.
In its second year, the Academy continues to give providers relevant and actionable behavioral health tools, along with support to manage the emotional demands of their work. The Academy will expand its certificate programs from one to three, adding Trauma Informed Leadership and Supervision (for organizations or teams) and Advanced Grief Support Skills (for individuals) in 2023.
"I am immensely proud of the work and trajectory of the Academy this past year," said Jorge Silva-Puras, Interim Dean of the CUNY School of Professional Studies. "We are witnessing the strong roots taking hold in the city because of their efforts to support social service providers developing new behavioral health skills and extending access to care where it is most needed. Now, more than ever, addressing the large span of mental health issues facing New Yorkers is of vital importance."
The Academy is also co-designing new learning programs with staff from community organizations and City agencies so it can best respond to the everyday realities social service providers and their communities face. Through comprehensive focus groups and surveys, the Academy is building courses that will strengthen skills for enhancing relationships, trauma informed practices, and using art and creative expression to help young people impacted by violence, among others.
"We have always believed that some of the most powerful and responsive care can come from community-based organizations, which is why the Academy's work to build capacity and support CBOs is so vital in this time of profound need. We are excited to see the continued impact these co-designed programs will have for those connecting our most vulnerable New Yorkers to mental health support," said Eva Wong, Director of the Mayor's Office of Community Mental Health.
"An inherent part of our day-to-day is building partnerships to make the City's social service programs more effective and responsive. The new co-designed activities and the courses that develop from them will help us all to advance the anti-poverty agenda and increase equity through education and task sharing," said Carson Hicks, Acting Executive Director of the Mayor's Office for Economic Opportunity.
"The Academy has intentionally and thoughtfully created courses that really addressed not just the needs of communities, but also recognizing that a lot of the staff doing the work are from those communities themselves," said Debbie Panek, Director of Family and Youth Programs at Mercy Center in the Bronx.
"The Academy strengthens community-based solutions and capacity, said Elise Tosatti, Program Director of the Academy. "Our team partners with social service providers to uplift the knowledge and strengths they already bring, while helping them apply new behavioral health skills successfully. We thank the providers who are participating in our co-design process, taking Academy courses, and helping to imagine and shape better systems of care."
Amy Perez, Executive Director of the CUNY SPS Professional Education and Workplace Learning unit, which manages the Academy, said the work of the Academy during this past year as New York City emerges and recovers from the devastating effects of the Covid-19 pandemic is nothing short of remarkable.
"We are incredibly grateful to NYC Opportunity and the Mayor's Office of Community Mental Health for this partnership and look forward to extending our reach among community-based organizations," Perez said.
Visit academy4cbh.org to learn more about the Academy's services, including free courses for NYC non-profit social service providers and custom services for City and State agencies.
About the CUNY School of Professional Studies
As New York's leader in online education since 2006, the CUNY School of Professional Studies (CUNY SPS) offers the most online bachelor's and master's degree options at the City University of New York, and serves as the University's only undergraduate all-transfer college. With 26 degrees and numerous other non-degree and grant-funded workplace learning programs, CUNY SPS meets the needs of adults who wish to finish a bachelor's degree, progress from an associate's degree, earn a master's degree or certificate in a specialized field, and advance in the workplace or change careers. Consistently ranked highly by U.S. News & World Report for its online offerings, and noted for its soaring growth and enrollment, CUNY SPS has emerged as a nationwide leader in online education. The School's renowned and affordable online programs ensure that busy working adults may fulfill their educational goals on their own time and schedule.
Press Contact
Andrea Fagon
Chief Marketing and Communications Officer
andrea.fagon@cuny.edu