CUNY SPS Youth Studies Program Receives Grant to Support Non-Profits Serving Immigrant and Refugee Youth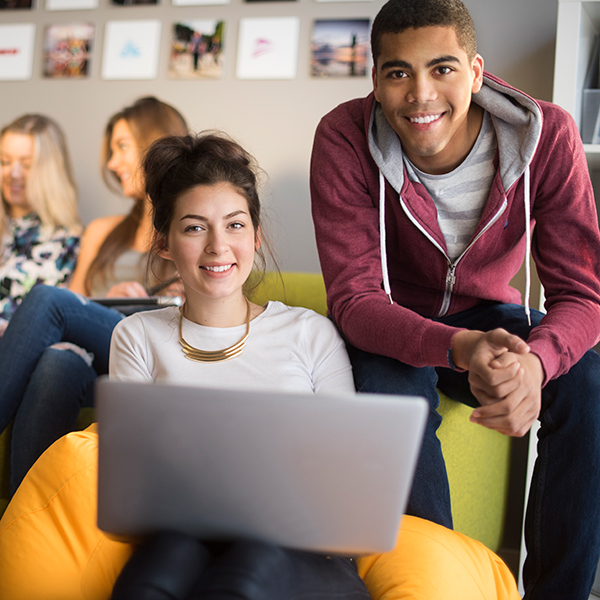 The CUNY School of Professional Studies (CUNY SPS) is excited to announce that the Youth Studies program has been awarded a $119,000 grant from the New York Community Trust (NYCT) to launch a CUNY SPS Youth Studies Immigrant/Refugee Action Fellowship. The grant's purpose is to better support immigrant/refugee youth in New York City by maximizing the quality of services, supports, and advocacy provided to them via community-based organizations.
The CUNY SPS Youth Studies Immigrant/Refugee Action Fellowship will enable the Youth Studies program to connect with a number of local nonprofit groups who are NYCT grantees and provide them with a learning community aimed at better understanding and addressing the desires/needs of immigrant and refugee youth. As part of this, the Youth Studies program will offer the organizations space to curate best practices within their network as well as bring in outside experts to augment their skills, knowledge and competencies. CUNY SPS will also support the groups to develop an intergenerational participatory action research project related to immigrant and refugee youth. Scholarships will enable three Youth Studies master's degree students to work with NYCT grantees on this research project. Another portion of the fellowship will be used to host a two-day workshop/speakers series for the field.  The learning that emerges from this fellowship will eventually be used to develop a 3 credit, 45-hour online course on serving immigrant/refugee youth to be offered via the Youth Studies Program.
 "The Youth Studies Program at CUNY SPS is thrilled to partner with the New York Community Trust and their amazing group of grantees through this fellowship, which will help us disseminate best practices for working with immigrant and refugee youth. These grantees will share resources across the fellowship network and generate new knowledge using a critical participatory action research approach, as well as curate a speaker series that will be open to youth workers across NYC," says Dr. Sarah Zeller-Berkman, director of the Youth Studies program at CUNY SPS and director of The Intergenerational Change Initiative.
About the MA in Youth Studies program
The MA in Youth Studies, the first program of its kind in New York, was established in 2017 with the goal of supporting the needs of individuals ages 12 to 24 by training qualified frontline youth workers, directors, and administrators. In addition to offering a high-quality degree, the Youth Studies program has a research agenda that uses youth-adult partnerships and a critical participatory action research approach to inform youth policy and practice in NYC. Current projects include partnerships with ACS and DOE and Amplify, a set of new and innovative research tools designed to engage young people in city-wide policy making and drive local action.
About the CUNY School of Professional Studies
Home to the first fully online degree programs at the City University of New York, the CUNY School of Professional Studies (CUNY SPS) provides online and on campus programs that meet the needs of adults who are looking to finish a bachelor's degree, earn a master's degree or certificate in a specialized field, advance in the workplace, or change careers.
The School's growth has been remarkable. Launching twenty-three degrees since 2006, enrollment has risen by more than 30% in the last four years to over 3,700 students in the credit-bearing programs. We serve thousands more who are enrolled in our non-degree and grant funded workforce development programs. In addition, the School has an active Alumni network and established the CUNY SPS Foundation, which offers multiple scholarship opportunities to our current students.
Affirming our role as a leader in online education, CUNY SPS was ranked in the top 5% of U.S. News & World Report's list of the 2019 Best Online Bachelor's Degree Programs, making CUNY SPS the highest nationally listed program in New York City.
Press Contact:
Andrea Fagon
Director of Marketing and Communications
andrea.fagon@cuny.edu
(646) 664-8690